Men's wearing a skirt is a national symbol - not only in Scotland - but also in Austria and Ireland. According to the sources, the first to deal with this kind of clothes was the ancient Egyptians and its name in our country the" Azar"of the Pharaohs and Mesopotamia civilization, but was made of skin and then it became so famous around the world and was modified by the Indians and Europeans and note that this old folklore exists in the tribes that did not engage with colonialism. The skirt can not be considered a traditional costume of limited use, it is also a popular dress worn by the public in weddings and celebrations.
The Scots made their skirts of silk and considered it a symbol of masculinity in mountainous regions. This skirt has different designs depending on the tribes and families that differ in their name.
"Tartans" are the most famous of men's skirts, characterized by broad threads and colors red, green and blue. And the people who was wearing this kind of skirts are the politicians and public figures and famous people in official celebrations and national events, and this affirm their national affiliation and national sense.
The tartan is still a handicraft, using a specific texture in pale colors extracted from the plant to indicate the originality.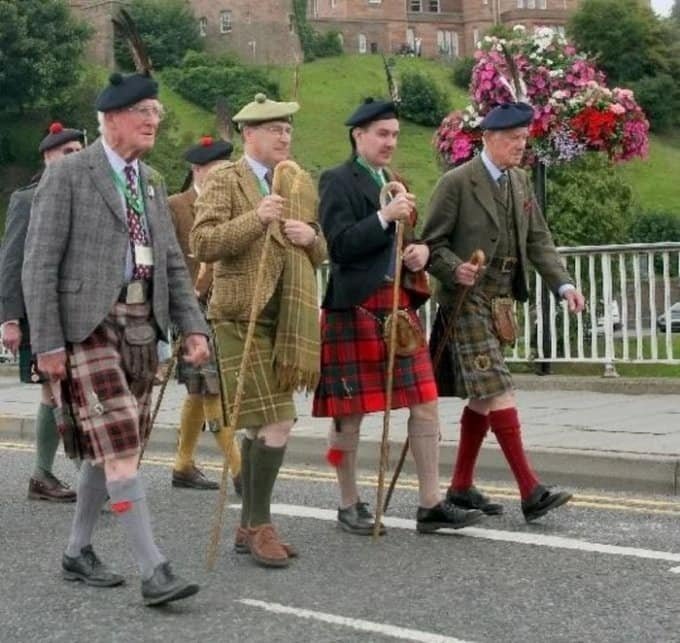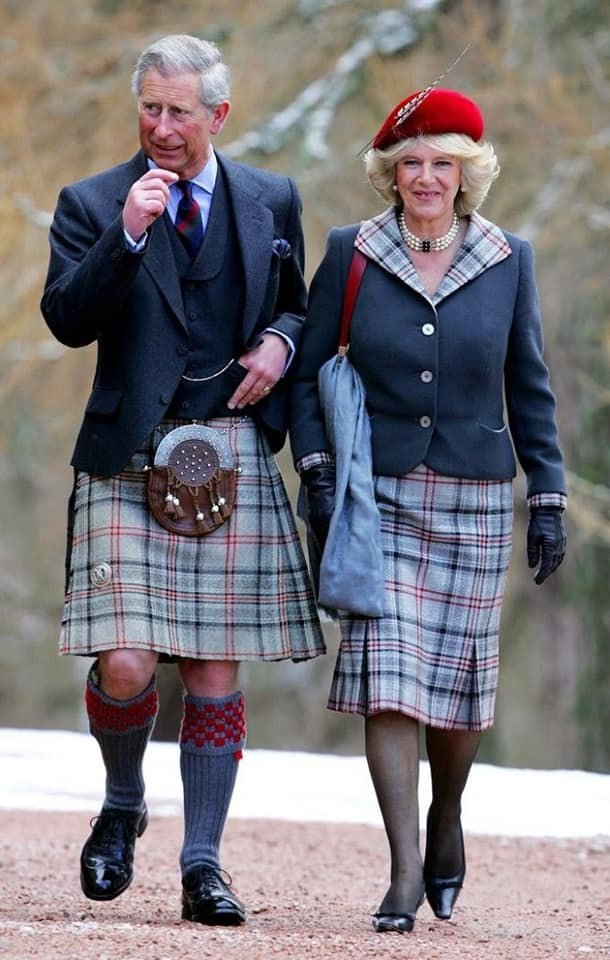 source
https://www.facebook.com/1586844714947763/photos/pcb.2015868188712078/2015868022045428/?type=3&theater