Howdy folks and greetings from the Great Plains of North Texas! I've been highlighting the works of the Western artist Zhou Shu Liang because so much of his work is of the American Indian.
This piece doesn't relate to today's story at all but since I don't see very many paintings with canoes this one caught my eye and I think it's great.
source
Ok, well we're about to finish a series about the Wild West.. the incredible story of an 11 year old German boy, Hermann, who was captured by an Apache war party from his family's farm in 1870 in Central Texas.
He's now 20 years old at this point in the story and has become a full blown warrior who hates and fears the White man. And in fact, has taken many a scalp. He's been with the Comanche for a few years now but has now been reunited with his white family.
Yesterday's post
In the last post Herman was getting used to white culture more and more and also enjoying himself by showing off his archery skills to the locals by shooting their hats off their heads!
Today's story
When he was with the Indians they were on the run most of the time and were increasingly forced into more isolated, unpopulated areas which meant that Herman knew nothing about machines, equipment and communication inventions and infrastructure taking place.
So when he came to the white man's world he was astonished at the new inventions such as steamboats and locomotives, the telegraph and there was talk of getting telephones in their town which really freaked him out!
He talked about two instances which caused a great deal of consternation for his tribe when he was with the Indians.
So today's post is a bit of a step back to tell what the tribe's first exposures to technology was like, I hope you find these interesting.
Herman sees his first telegraph wire
They were on a raid and came upon poles with the telegraph wire strung and they had a good long conversation about it, trying to ascertain what it was.
They finally decided that it was probably the beginning of a great fence the the Palefaces were building to keep the Red Man out of their territory. The height of the wire would make a fence tall enough to keep them out.
You can see why they thought it might be a fence going up.

source
So they cut the wires down. But when they finished the raid and passed that stretch again the wire was already repaired and up in it's place.
This surprised them but they didn't destroy it again, they decided that it was pretty big medicine and left the area as fast as they could.
The locomotive from hell
One night Herman was with a raiding party, they'd gone down deep into the white settlements by Austin, Texas.
They were hidden in a ravine waiting for the moon to come up when suddenly from behind a hill here comes a locomotive around the corner.
None of them had ever seen one before and they didn't know what the devilish thing was. It surprised them, seemingly coming out of nowhere and they didn't have time to mount their horses.
The beast was coming right at them with smoke belching and steam hissing with a glaring light as bright as the sun and a deafening roar!
This is a steam engine from 1875 which was probably the year Herman saw his first one:

source
It was coming with such speed that they all panicked and ran for their lives through the brush and rocks for cover, they thought the monster was coming for them. When it went rushing by them they thought it had lost their trail.
Three of them were missing and thought to have been eaten by the hideous beast from hell until they gave the call to reunite and the three came from where they were hiding.
It was even more terrifying at night
They held a conference and decided to make all haste away from that area because if they tried to steal any horses the monster might return and catch them.
It had to be the Evil Spirit out to devour all mankind! When they got back to camp and told the rest of the tribe what they'd seen they were highly agitated and alarmed.
The medicine man told them to never go back to that territory. lol..good advice!
Herman's story continues in the next post.
Thanks for reading folks, God bless you all!
-jonboy
Texas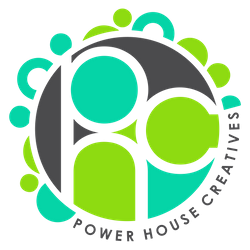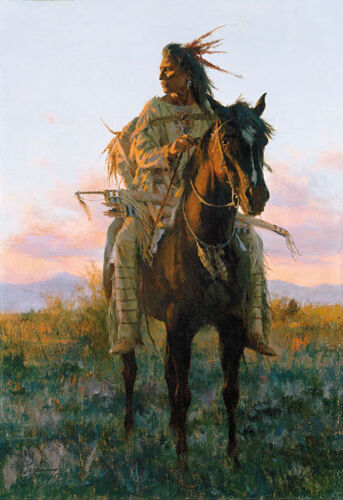 The painting above is by another great Western artist named Howard Terpning if you want to look up his work, this print is for sale on Ebay for $450!
I thought the title was fitting for this series while talking about the end of the reign of Plains Indians. The title of this piece is LAST RAYS OF SUN & SPIRIT OF THE PLAINS PEOPLE.