Comanche land. Mostly Northwest Texas, Southeast Colorado, Western Oklahoma, and New Mexico: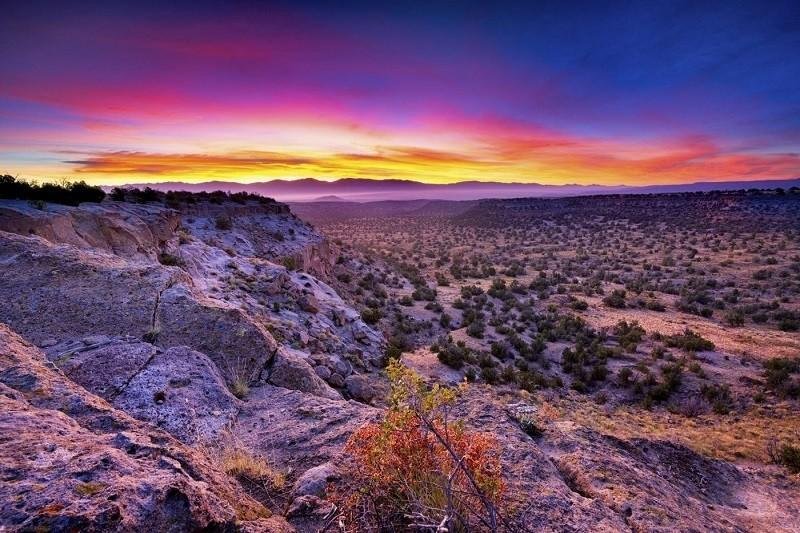 source
Howdy folks and greetings from the Great Plains of North Texas!
I come across many interesting vintage photos in my research so today I wanted to share some of the more intriguing ones.
Today's set are of Quanah Parker who was the last chief of the Comanche. He was the son of Cynthia Ann Parker who was captured from her family's home in 1836 at age ten when her family was massacred.
Quanah was a courageous warrior and lead many battles early in his life until he saw the inevitability of the white expansion and onslaught of settlers.
Quanah turned from warrior to statesman
He went on to become their greatest chief and statesman, negotiating with the whites to establish peace agreements. He was a representative for many tribes and worked tirelessly on behalf of fellow Indians.
Since he was well known we have alot of photos of him. He kept true to his native religious beliefs and Comanche traditions and didn't let the whites influence him in those areas.
He had five wives so it was very controversial among the whites!
Here he is in his traditional Comanche garb, look how long his hair is:
source
Here he is with three of his wives. Notice the gun belt and six-shooter on the post:
source
It was said that Quanah had 25 children because of all his wives. Here he is with two wives, I don't know if either is in the photo above:
source
He was most often photographed with this wife named Tonarcy. I don't know if she was his favorite or just like having her picture taken:
source
Here they are later in life in white man clothes. They look really sharp and I think she is still wearing moccasins:
source
And in this one Chief Quanah is in traditional clothing but Tonarcy is in Paleface clothing. And his hair is super long again:
source
He was a familiar site in Washington D.C. and Congress because he worked to improve conditions for his people so here he is in his politician role duds:
source
He looked good no matter what he was wearing but I like him best in his traditional Comanche clothing. Quanah was a great leader and saved many lives of both whites and Comanche by convincing his people to move to the reservations.
If you'll remember my series on Hermann Lehmann, the only reason Hermann surrendered was because Quanah took him to his village and adopted him into his family and offered him his home if he didn't like staying with his family.
I wonder how that worked with five wives though? I mean, I assume each of them had their own teepee? I hope? lol. Maybe sir @ganjafarmer knows.
I hope ya'll enjoyed these great old photos. Thanks so much for reading, God bless you all!
-jonboy
Texas