Shell-Shocked Soldier
This person is believed to be Private Robert Lindsay Rogers from the Canadian Expeditionary Force. On the morning of September 16, 1916, Private Rogers was in the trench just outside of Courcelette, he was cleaning his rifle and suddenly he was hit in the neck by sniper fire. Miraculously, he survived, but couldn't be evacuated till nightfall, and so he laid in the trenches until then. This picture may be of him in disbelief that he's still breathing.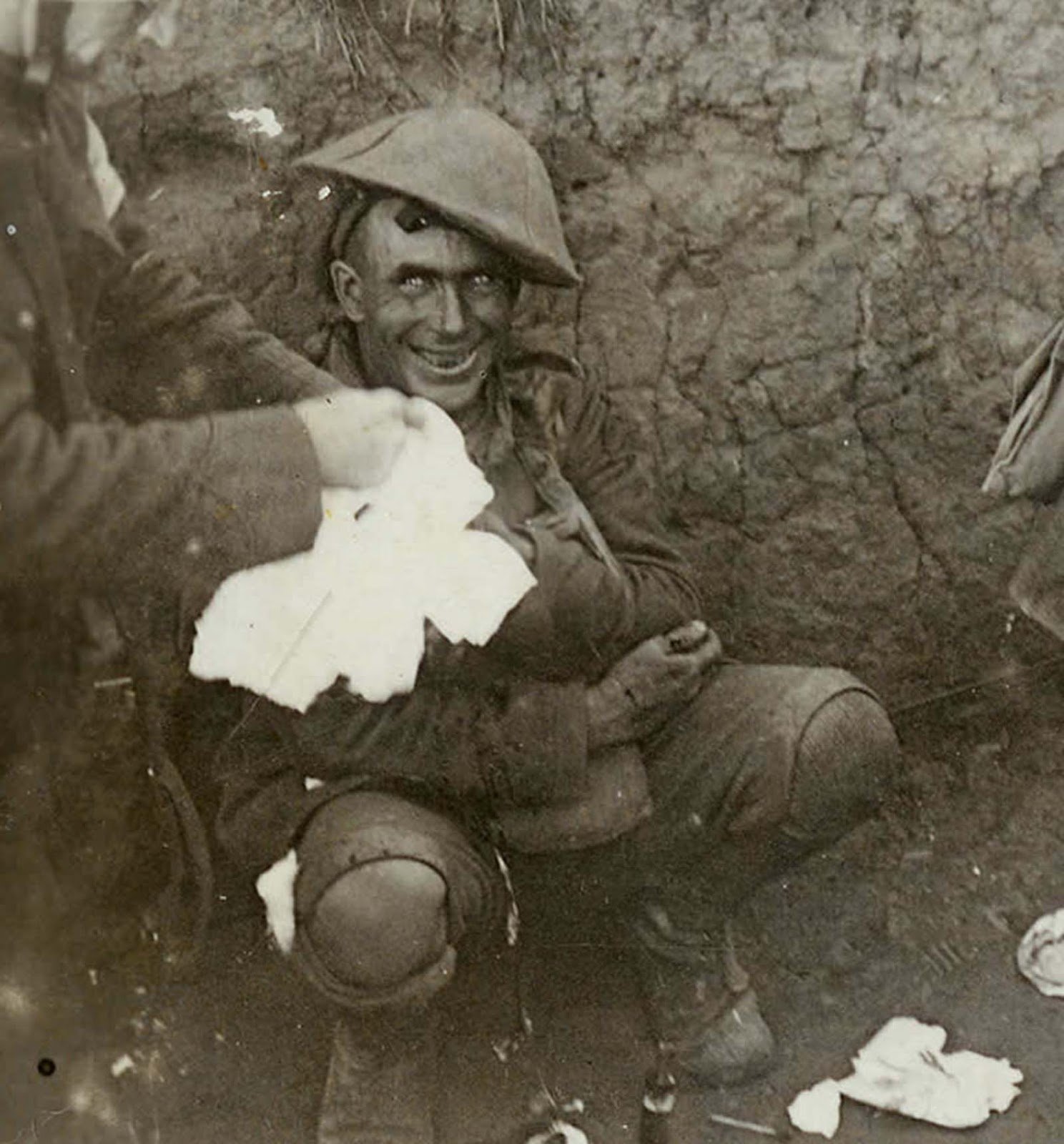 "He's shell-shocked George. He's not himself. He might never be himself again." -Mr. Dawson (Dunkirk,2017)
Emergency Landing
This one is from Belgium, 1915. A French pilot made an emergency landing in friendly territory after a failed attempt to attack a German Zeppelin hangar near Brussels. Soldiers are climbing up the tree where the biplane has landed.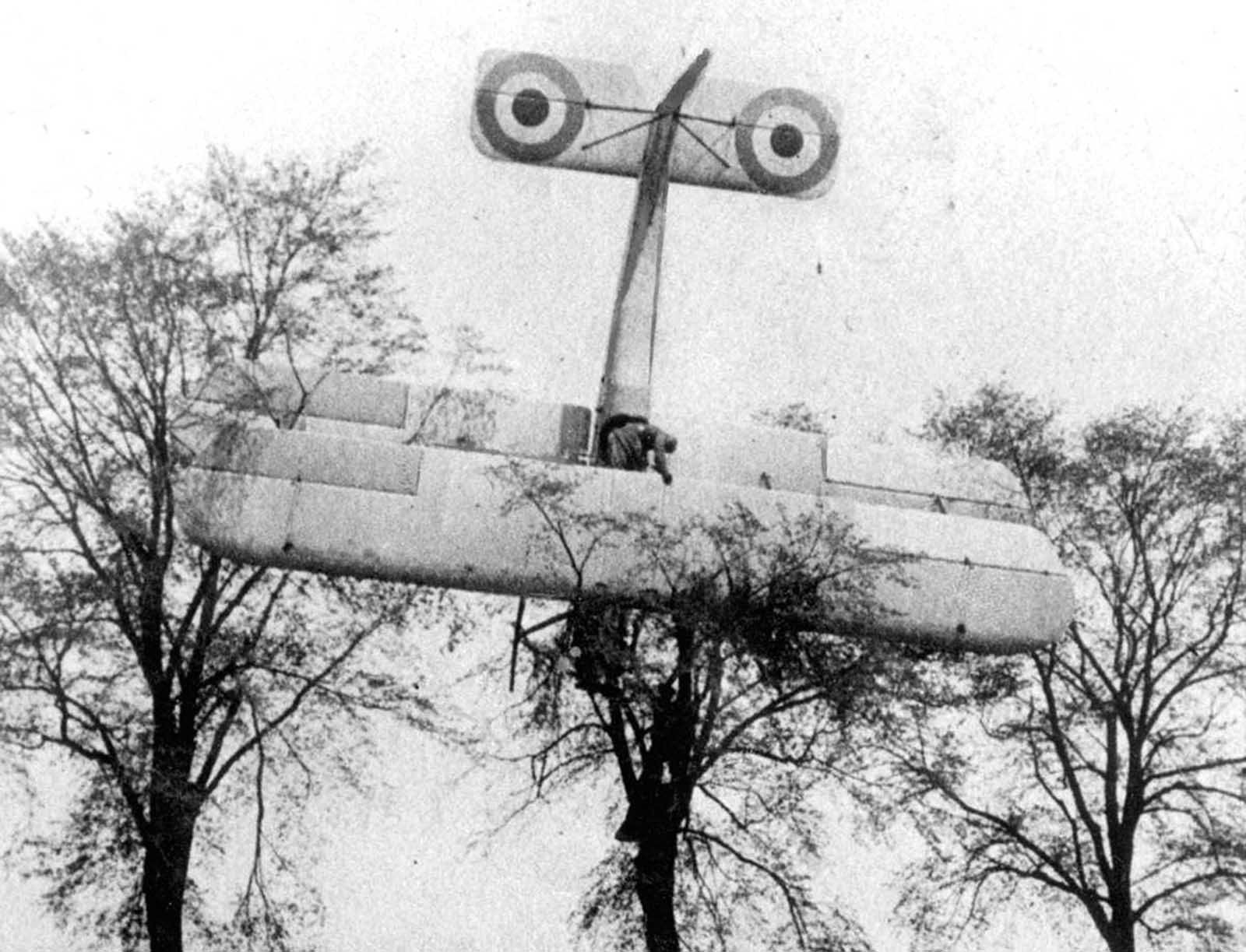 French soldiers in a Bayonet Charge
This is from the Second Battle of Champagne, 1915. French soldiers in a bayonet charge, up a steep slope in the Argonne Forest. On that day 450,000 French soldiers advanced to clash with a force of 220,000 Germans, There was no clear winner but combined casualties came out to be more than 200,000 from this battle alone.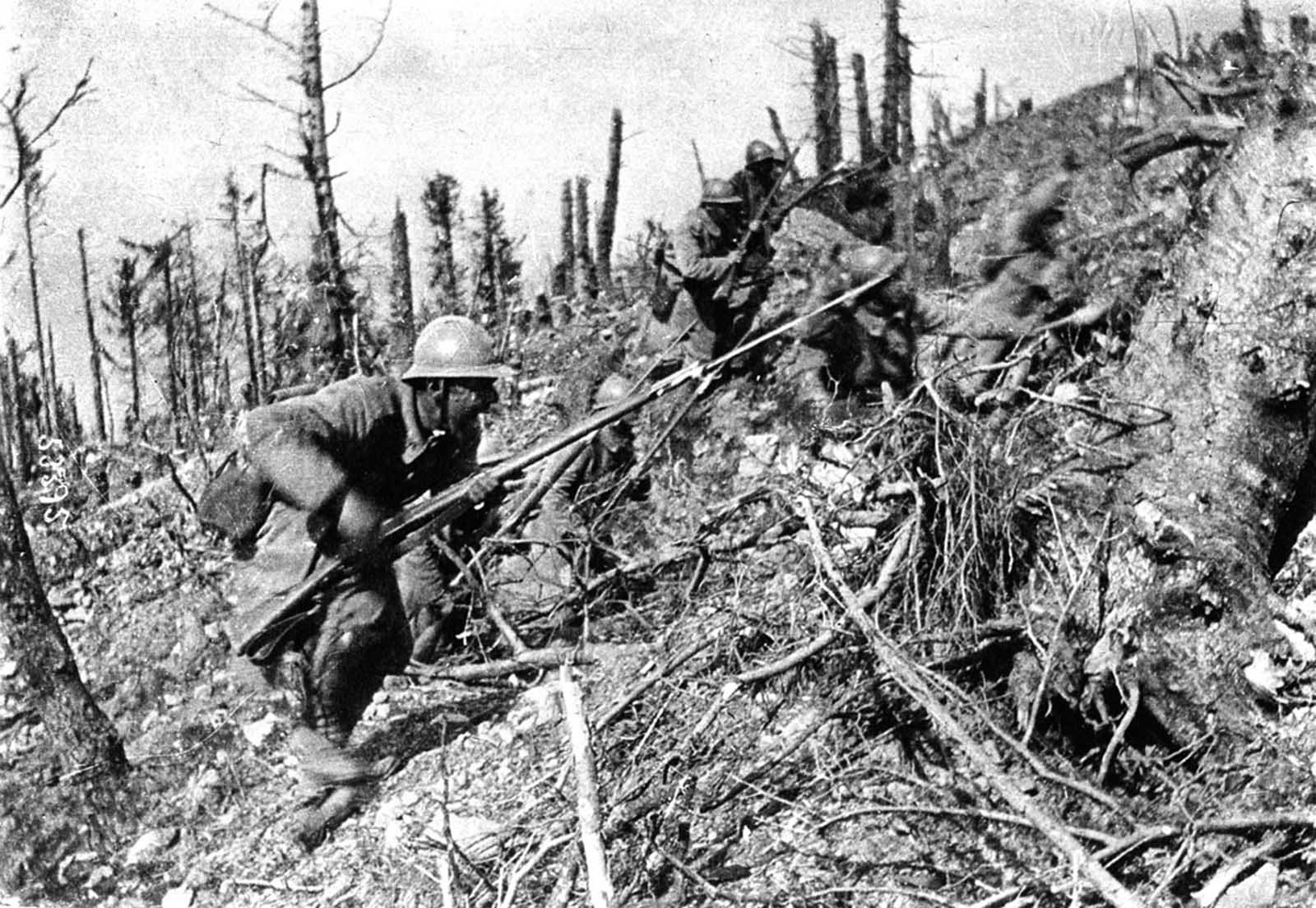 A sad song, sung by German soldiers, went:
"Argonnerwald, Argonnerwald -
Ein stiller Friedhof bist du bald - "
"Argonner Wood, Argonner Wood -
A silent graveyard you soon will be - "
** PROCEED AT YOUR OWN RISK**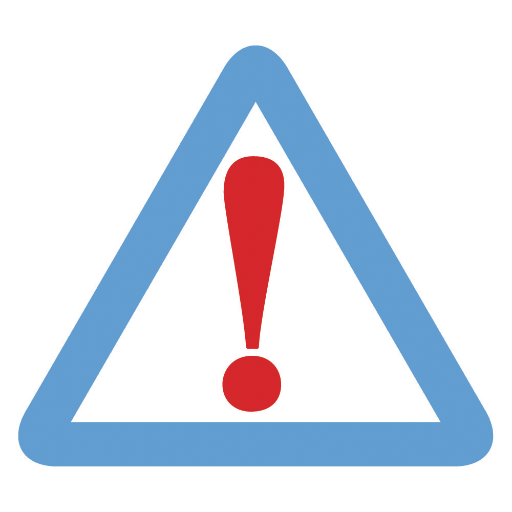 The official war photographers were not supposed to photograph the ugly way soldiers died or vast numbers of dead. The reason for this was simple. Their pictures had but one purpose: keeping up morale. They should depict the war as exciting, heroic and joyful thing. Their pictures were checked and destroyed if they set the wrong tone.
However, some photographers disobeyed the orders and took the pictures which shows the real face of war.
You can see some of those banned pictures below.
Barbed Wire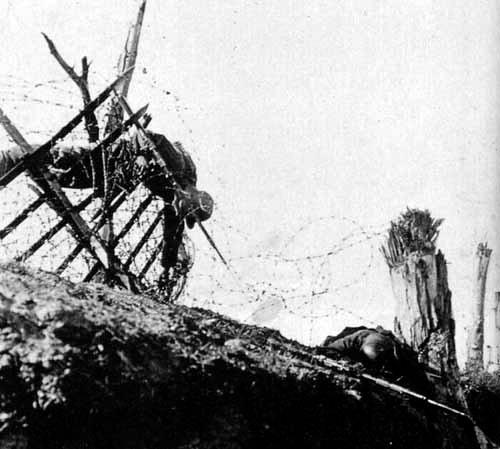 Soldier's Corpse Blown to a Tree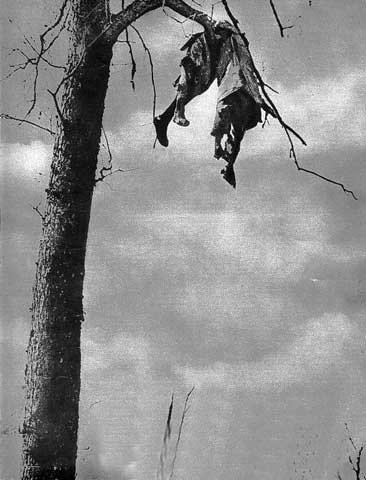 Looking Back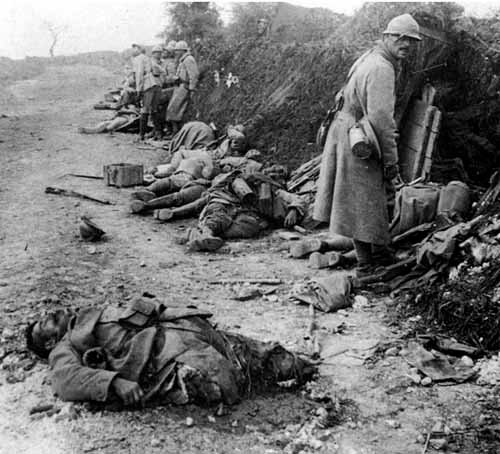 Living and Dead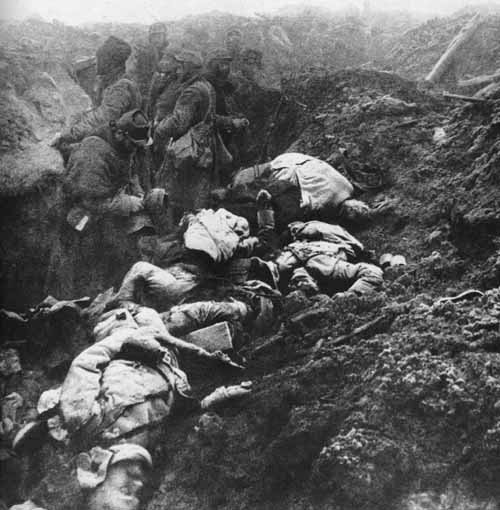 Body Count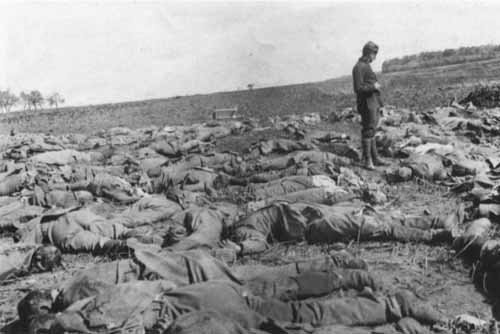 Female Russian Soldier Raped&Killed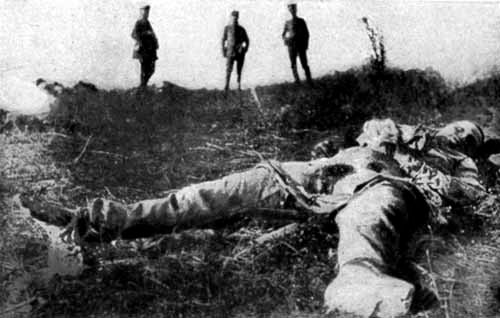 After The Battle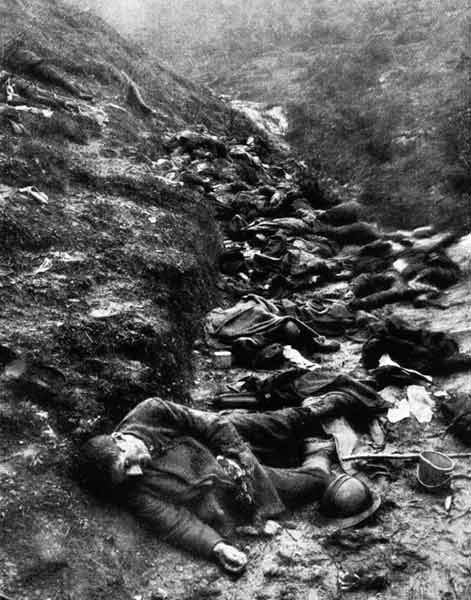 "War is delightful to those who have had no experience of it." -Desiderius Erasmus