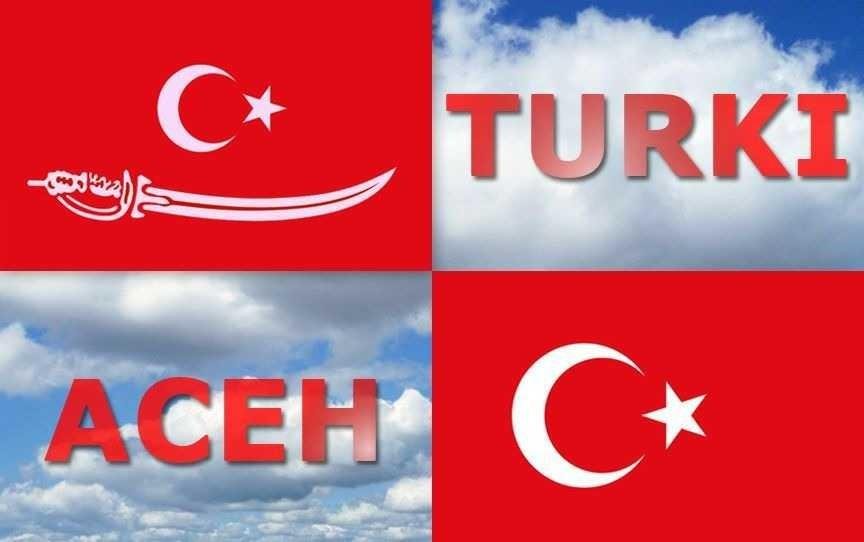 Aceh and Turkey flag
Source
---
Although Aceh is currently only a province on the western tip of the island of Sumatra, at least Aceh was once known as a large country in the Southeast Asia region in 479 years ago or almost 5 centuries.
Even the greatness of the name was to be repeated through secession from Indonesia, the period 1976-2015 by the Free Aceh Movement (GAM), but failed and the end was given special autonomy.
Visiting the past, Aceh, formerly around 1539, was called the Sultanate of Aceh Darussalam under the leadership of Sultan Alaidin Riayat Syah al-Qahar (1539-1571) who had established relations with the Ottoman Empire under the leadership of Sultan Suleyman I (1494-1566) . This relationship continued until the reign of Sultan Selim II (son of Sultan Suleyman).
Sultan Alaidin Riayat Syah al-Qahar had sent a letter to the Ottoman Empire in Istanbul regarding requests for military assistance to help attack the Portuguese in the Malacca Strait around 1547. This letter was granted by Sultan Suleyman I.
As historical evidence, now in Banda Aceh, the provincial capital of Aceh there are about 48 tombs in the Bitay district, Jaya Baru sub-district, Banda Aceh city. The tomb consists of the graves of clerics and Aceh-Turkish soldiers.
---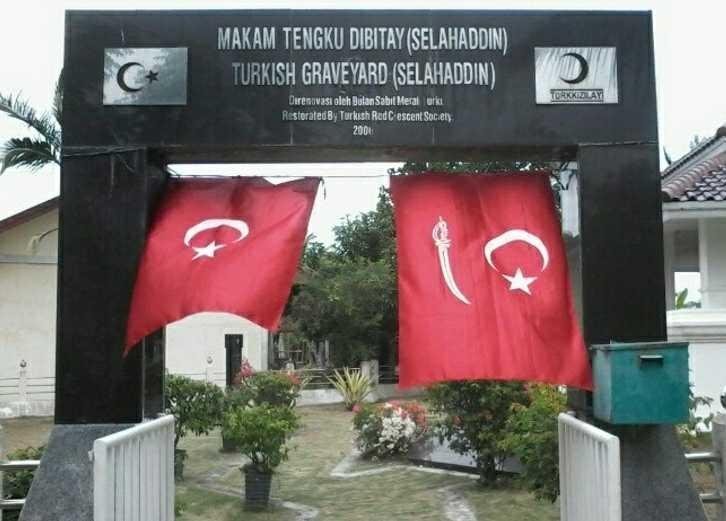 The Aceh & Turkey tombs ini Banda Aceh, Sumatra
Source
---
479 Tahun Hubungan Aceh dan Turki
Meski Aceh saat ini hanya sebuah provinsi di ujung barat pulau Sumatra, setidaknya Aceh pernah dikenal sebagai negara besar di kawasan Asia Tenggara pada 479 tahun lalu atau hampir 5 abad.
Bahkan kebesaran nama itu hendak diulang kembali melalui pemisahan dari dari Indonesia, periode 1976-2015 oleh Gerakan Aceh Merdeka (GAM), namun gagal dan akhir diberikan otonomi khusus.
Menjenguk masa lalu, Aceh dahulu sekitar tahun 1539 bernama Kesultanan Aceh Darussalam di bawah pimpinan Sultan Alaidin Riayat Syah al-Qahar (1539–1571) sudah menjalin hubungan dengan kesultanan Turki Usmani (Ottoman Empire) di bawah pimpinan Sultan Suleyman I (1494-1566). Hubungan ini terus berlanjut hingga pemerintahan Sultan Selim II (anak Sultan Suleyman).
Sultan Alaidin Riayat Syah al-Qahar pernah mengirim surat kepada Kesultanan Turki Usmani di Istanbul perihal permemintaan bantuan militer untuk membantu menyerang Portugis di Selat Malaka sekitar tahun 1547. Surat ini dikabulkan oleh Sultan Suleyman I.
Sebagai bukti sejarah, kini di Banda Aceh, ibukota provinsi Aceh terdapat sekitar 48 makam tepatnya di kawasan Bitay, Kecamatan Jaya Baru, Kota Banda Aceh. Makam itu terdiri dari makam ulama dan tentara Aceh-Turki.
Selai itu, banyak bukti sejarah lain di Banda Aceh seperti keberadaan meriam lada sicupak, surat Sultan Selim II untuk Sultan Alaidin Riayat Syah al-Qahar. Surat tersebut tertanggal 16 Rabiul Awwal 975 Hijriah atau 20 September 1567. Kini di Banda Aceh juga dibangun sebuah gedung pertemuan Gedung ACC (Aceh Community Center) Sultan II Selim.
---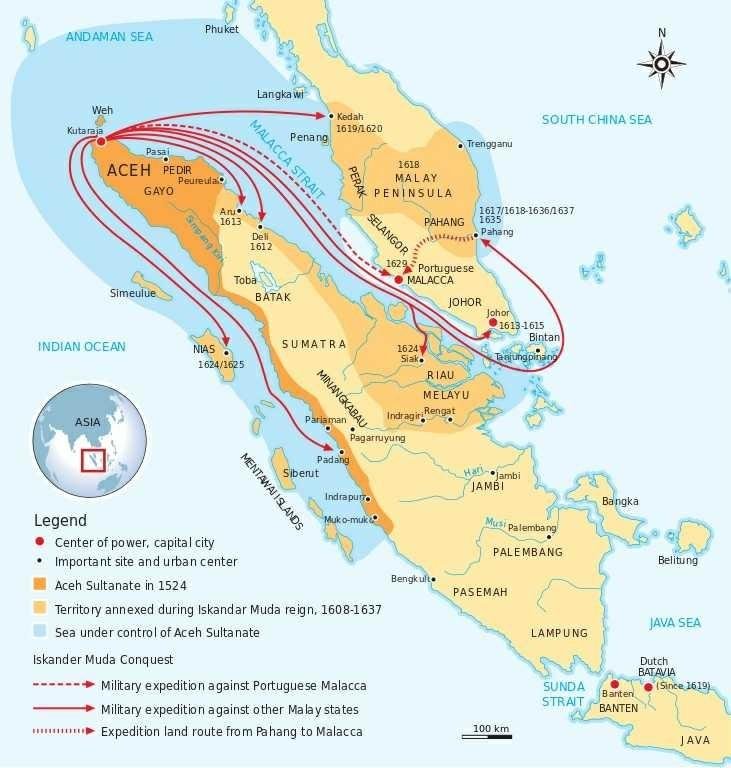 Sultanate of Aceh Darussalam map
Source