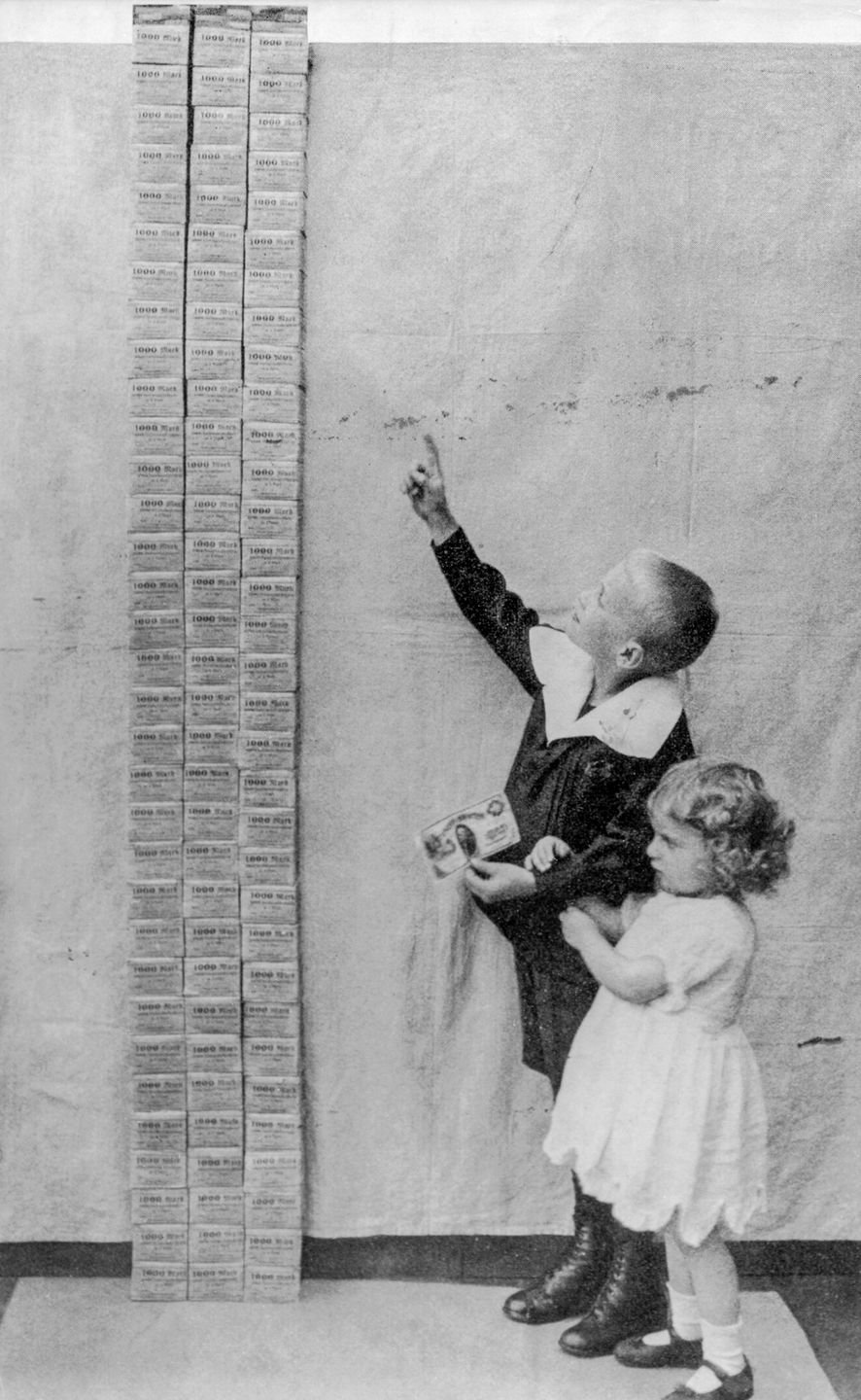 In 1914, the exchange rate of the German mark to the American dollar was about 4.2 to one. Nine years later, it was 4.2 trillion to one. Thanks to the Treaty of Versailles, Germany's ability to produce revenue-generating coal and iron ore decreased. As war debts and reparations drained its coffers, the German government was unable to pay its debts.
Some of the former World War I Allies didn't buy Germany's claim that it couldn't afford to pay. In a blatant League of Nations breach, French and Belgian troops occupied Germany's main industrial area, the Ruhr, determined to get their reparation payments. The Weimar government ordered German workers to passively resist the occupation and go on strike, shutting down the coal mines and iron factories. As a result, Germany's economy quickly tanked.
In response, the Weimar government simply printed more money. The effort backfired, however, and further devalued the German Mark—and inflation increased at an astounding level. The cost of living rose rapidly and many people lost all they had. People struggled to survive in increasingly absurd conditions, with workers bringing wheelbarrows, sacks and suitcases to work to collect their wages or to pay for goods. An underground bartering economy was established to help people meet their basic needs.
Germany elected Gustav Stresemann as their new chancellor in 1923. He ordered Ruhr workers back to the factories and replaced the Mark with a new currency, the American-backed Retenmark. Combined with the "Dawes Plan", whereby Germany would pay more reasonable reparations on a sliding scale, the Weimar Republic stabilized and its economy became more resilient for the rest of decade, at least until the global crash of 1929.
---
LEARN MORE ABOUT HISTORICAL EVENTS in 1923 at History0x