On one of the nearby fields i was out detecting and found this beautiful coin.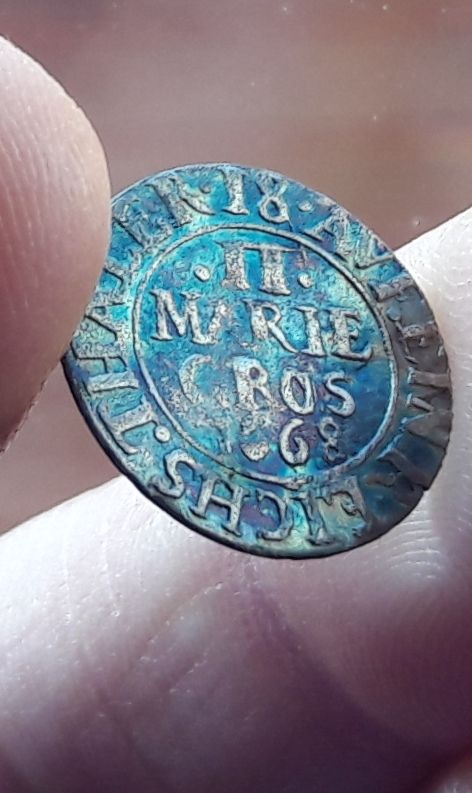 When i first dug it up, it wasn't so clean and the patina wasn't so nicely colored, silver doesn't rot away so it's what every treasure hunter is looking for, all you have to do is wash it down briefly at home, then to get the black nasty patina removed (which it will have after a few hundred years) lay it in a silver bath, which you can make yourself from lemon and bicarbonate of soda. After i had cleaned the coin, it then started to grow this amazing rainbow colored lustrous patina which coin collectors love.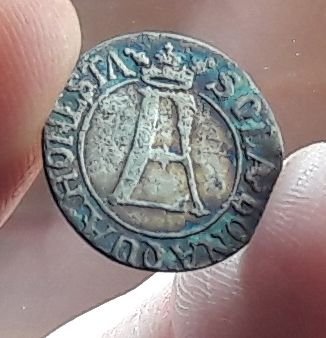 It is more than likely that a farmer working on the filed lost it a long time ago, and i got lucky once again. After as usual lots of trash digs it was a great reward for not giving up and keeping on track. I found some information on the internet about this particular coin.
German States OSNABRUCK 2 Mariengroschen
Specifications:
Composition: Silver
Diameter: 17-19mm
Design
Obverse: Crowned EA monogram
Obverse Legend: SOLA. BONA. QUÆ. HONESTA.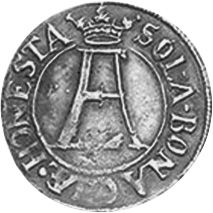 Reverse: 4-line inscription with date
Reverse Legend: 18. A(U)(V)F. EIN. REICHS. THALER.
Reverse Inscription: II / MARIE / GROS / (date)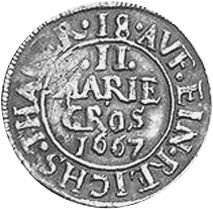 Notes
Source : https://www.ngccoin.com/price-guide/world/german-states-osnabruck-2-mariengroschen-km-115-1665-1668-cuid-1209365-duid-1392758
Ruler: Ernst August I
Note: K-276, 280, 283, 286. Varieties exist.
I think they were hammered from 1665 till 1668
Thanks for reading.
Peace.