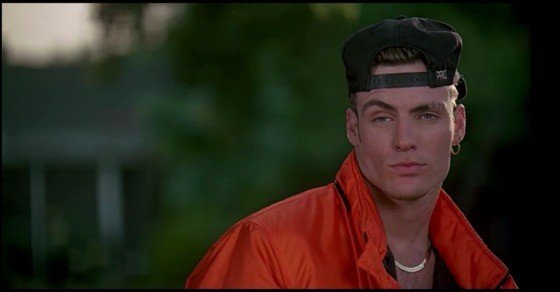 For as long as people have lived anywhere that is cold as fuck, they have known the benefits of keeping shit preserved with ice. The frigid temperature and thin air on Mount Everest has been keeping unlucky corpses in pristine condition since the first batch of British explorers died in an avalanche in 1922. Many of the 300 or so frozen adventurers have become landmarks on the journey to the summit, which is amazing to me. How many dead bodies do you have to step over before you think to yourself, "What's the worse that could happen…Oh yeah, THAT. I'm going to turn around now because I obviously shouldn't be here."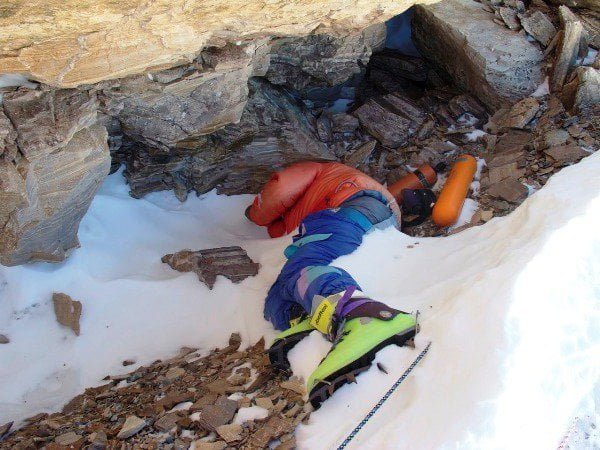 Archeologists unearthed an ice house in Sumeria dating back to 1775 B.C. that collected water in shallow pools to freeze and be harvested. Ancient Egyptians and Indians would put pots of water on their roofs at night when the temperature dropped in the desert to make ice. But, for most of history, it just wasn't practical to offer someone an ice cold glass of shut the hell up unless it was winter in the Northern hemisphere.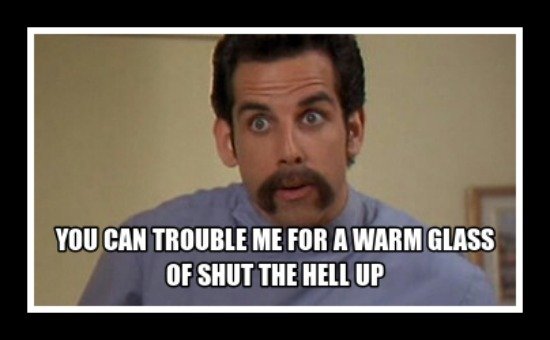 In 1802 a dude name Thomas Moore came up with a badass invention that was a cedar box lined with rabbit fur that he'd fill up with ice from a frozen pond. Then he'd fill the "ice box" with butter and take it to town to sell. Since Moore's butter stayed cool and firm, he got away with charging four times what everyone else was charging for their melty butter. Moore called his invention a "refrigeratory." Later that same year an impressed Thomas Jefferson bought one of Moore's coolers and encouraged him to patent the invention.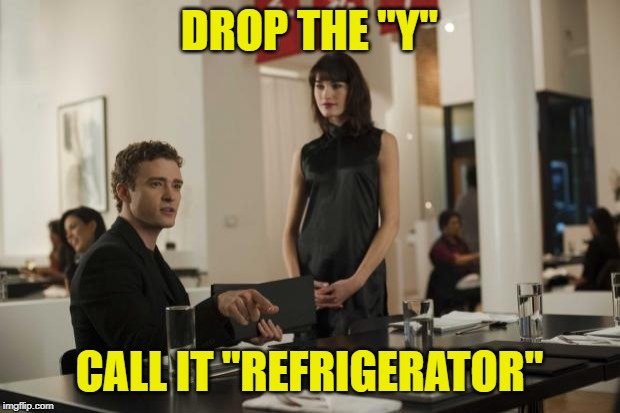 It was fairly common for rich people to build insulated sheds and fill them up with ice during the winter so they could keep shit cool. Two of those rich people were Boston socialite brothers, Frederic and William Tudor. One day the brothers were enjoying an ice cold drink in the middle of summer and William made a joke about how they should sell ice to poor people. The offhanded comment planted a seed in Frederic's head that festered for years. After visiting the Caribbean island of Martinique, he decided, "I'm going to sell ice to these sweaty ass Caribbeans. He went home and hired a boat to transport ice 1500 miles from Massachusetts to Martinique. Well, he would have, but every boat captain he talked to laughed at him and told him to piss off. Undeterred, Frederic went, "Fine. I'll buy my own boat." In 1806 he sailed out of Boston harbor with 130 tons of ice and a whole bunch of debt. The Boston Gazette had this to say about the endeavor, "No joke. A vessel has cleared at the Custom House for Martinique with a cargo of ice. We hope this will not prove a slippery speculation."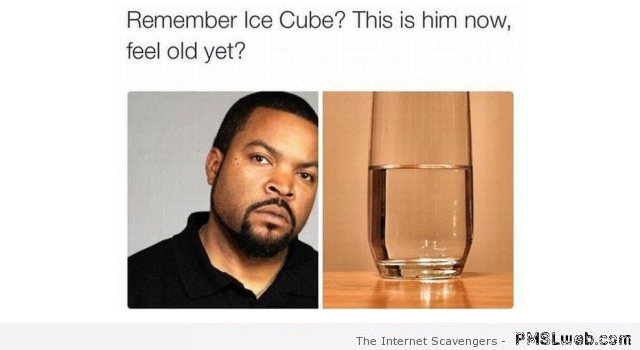 Frederic ran into a few problems that were gonna need to be sorted out before he could get rich. First, a lot of the ice melted on the three-week voyage. Second, since nobody asked for ice, people weren't lining up to buy it. And third, the few people who did buy ice from him didn't have anywhere to put it since ice houses weren't a thing in Martinique. The trip was a disaster. In fact, every trip was a disaster for the next nine years. Frederic was in and out of debtor's prison while trying to make ice profitable. A normal person would have given up and got a real job but that wasn't Frederic's style.
The unshakeable entrepreneur went to Cuba and built insulated ice houses and drummed up business. He'd go to bars and restaurants and give them free ice for up to a year. After everyone got used to not drinking their beer cowboy cool, there was only one man they could turn to. In 1815 Frederic Tudor sailed out to Havana, allegedly with sheriffs chasing him down the dock to arrest him for his debts.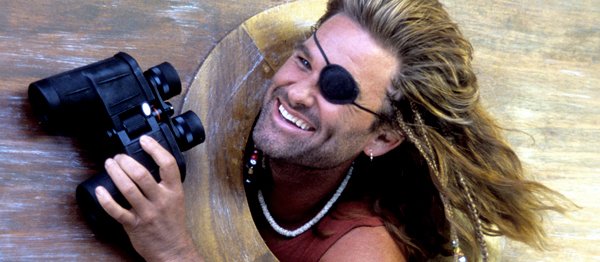 After ten years of hard work, Frederick Tudor had taken something nobody wanted, created a supply, a demand, and an infrastructure. Ice had finally become lucrative. Now that money was coming in and demand was growing Tudor started expanding his empire. His foreman, a guy named Nathaniel C. Wyeth started cranking out inventions to use horses to cut squares of ice out of ponds with plows instead of a bunch of miserable bastards out on a frozen lake with a saw and a lifejacket. In 1833 Frederic started shipping ice to Calcutta, India, which would become his most lucrative destination. As the business grew, methods for harvesting and storing ice became more efficient, making it more profitable, and allowing ice to reach more people. Once the cat was out of the bag everyone wanted ice. By 1856 Tudor was shipping ice to 43 different countries. Ice from Massachusetts became a status symbol for rich people in England. Naturalist writer Henry David Thoreau watched Tudor's workers carve up and take away chunks of Walden Pond while writing "On Walden Pond." He wasn't very happy about industrialists carting off his pond, but he was amused by the fact that someone was going to be enjoying a nice cold drink somewhere with the water he used to wash his balls in.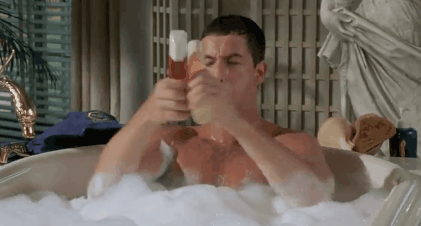 Tudor became known as "The Ice King" and died rich, happy, and married to a trophy wife 30 years younger than him. The goddamn American Dream.
Eventually, ice became a common part of life. The spread of ice as a commodity allowed people to ship food and medicine farther than ever before without spoiling. Inventors began experimenting with artificial ways to make ice. In 1756 a guy in Scotland named William Cullen invented the first artificial refrigeration technique to create ice using boiling ether and a vacuum. Then he didn't do anything with it. In 1805 Oliver Evans came up with the concept of vapor compression refrigeration but never got around to actually building a working refrigerator. 30 years later one of his colleagues, Jacob Perkins, took his work and filed a patent for the first refrigerator. He also invented a steam power machine gun that fired 1,000 musket balls a minute but nobody bought it because they thought it was too barbaric.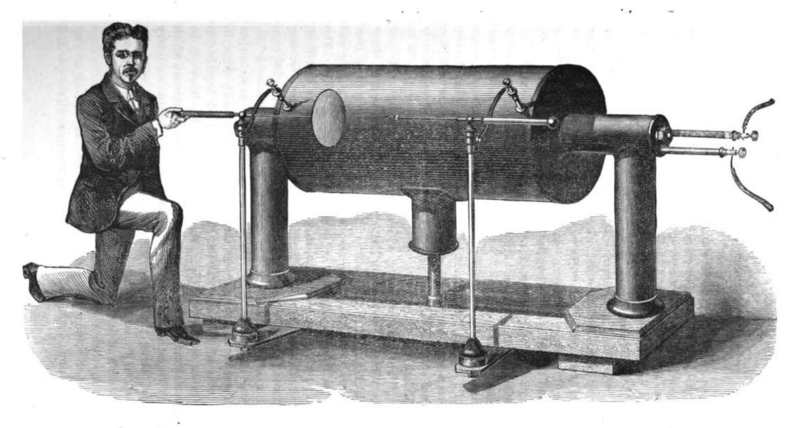 Of course, early refrigeration techniques involved giant machines and used toxic shit like ammonia to cool the air so it would be well after Frederic Tudor's death until artificial ice replaced natural ice as the world standard sometime around world war one.