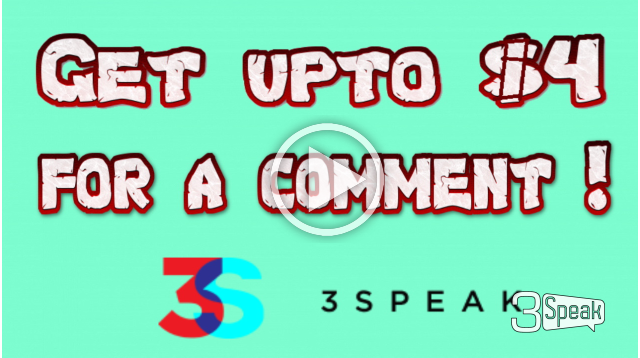 ---
---
I have the opportunity the upvote using @threespeak account and I will distribute $43 worth of upvotes after about 24 hours.
I want to use the situation to promote a video I created 3 days ago.
I think the video is important because it could bring big attention to steem blockchain.
---
I'm promoting steem all the time and I want you to help me to do so !
All I need from you is to :
---
It's a tweet by @steemit where they shared my video.
It's the video where Vitalik Buterin the founder of ethereum is mentioning steemit !
I have only about 150 views and I want all the world to know about steem blockchain and I need your help in that.
Share the screenshots in the comments and get upto $4 upvote from me by @threespeak !
Do your best to share the video in as much platforms as you can !
I will start upvoting after about 24 hours from now, so take your time and do it well to support me and steem blockchain.
---
▶️ 3Speak