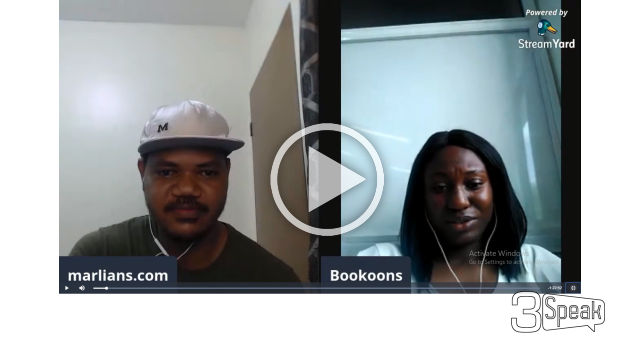 ---
The earlier part of the video digressed from the topic at hand as someone attended the party and there was need to catch-up. Nevertheless, i went back to discussing the topic from min-20 and though i was a bit disoriented in how i presented my thoughts, you will get the gist.
I streamed this on YouTube for the specific purpose of directing organic audience to 3speak.online being that YouTube is also a search engine. Where people find the video organically during their YouTube searches, they can find me too, ready to walk through and onto their 3speak journey.
Yes in this particular party, we discussed what you can do as remedy, where your YouTube videos or entire YouTube channel gets censored. We also discussed precautionary steps to take to compliment your YouTube journey even in terms of earn and reaching a wider span of audience.
We discussed this subject from start to finish, while we party, then we introduce Threespeak (i.e 3speak.online), a video-sharing social network that is blockchain-based and discussed it in deep details, to enable you start your video-sharing journey on 3speak as well.
We will also went through a range of party jams, constituting mainly of Nigerian music and we dedicated a song to @bookoons who joined the party for some 20 mins.
Breakthrough - 'Directional Party On A Chair With Songs, Drink And Dance and music ranging across African party jams to worldwide music from every location. It is called a directional party because in intervals we discuss breakthrough, the way forward for the world and give props to each music genre and shoutouts to their respective artists, while interchanging different cultures through music across borders, adjusting the world in the process.
To join next party, Contact: comsilbronze4@gmail.com
Kindly Support Our Kickstarter
Fundraiser: https://www.gofundme.com/f/i-am-in-rubble-arm-outstretched-take-my-hand
Get Merch to support our fundraiser: https://teespring.com/stores/save-surpassinggoogle
Vote 'steemgigs' witness.
Join us on marlians.com/created/partyonachair
Subscribe to this channel: UloggersTV
Music Attributions:
Davido Ft Popcaan - Risky
Uyo Meyo - Teni
Davido Ft Chris Brown - Blow My Mind
---
▶️ 3Speak