Hello Steemians!
I like to play carrom very much. But I occasionally get a chance to play. When I go to funerals, I can remember playing carrom with my friends. Two weeks back, my father brought a carrom board to our home. He is also a very good carrom player. Now, most of my free time goes for playing carrom with kids around here.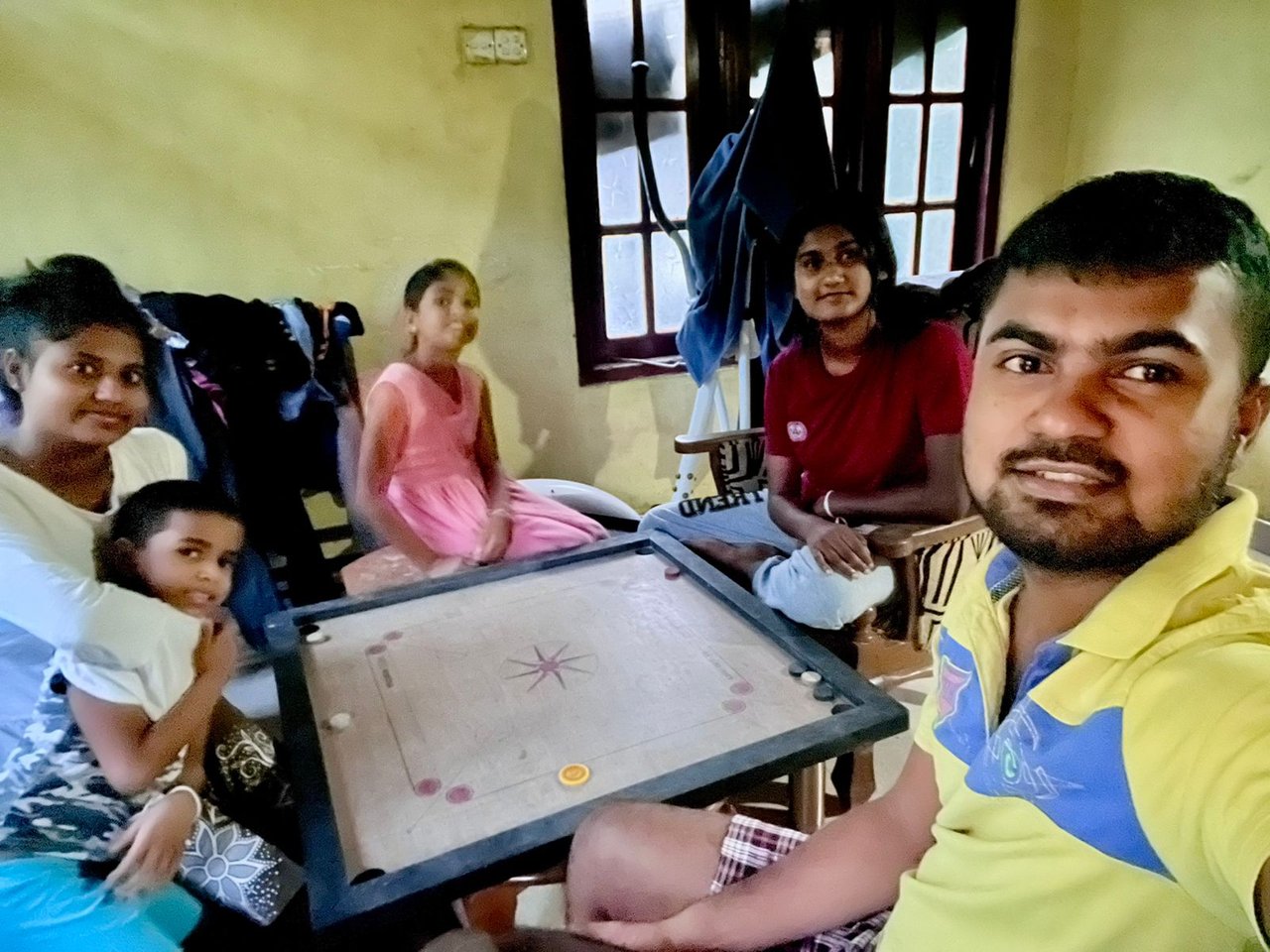 My brother is also interested in playing carrom with me. Earlier, he is not very good at playing. But now two weeks have passed and I think he has improved a lot. It's a good thing that there is someone at home who can challenge me when playing. Otherwise, it's really boring. I should say that he did not win a single game yet. But I think with little more practice, he will definitely beat me which is a good thing.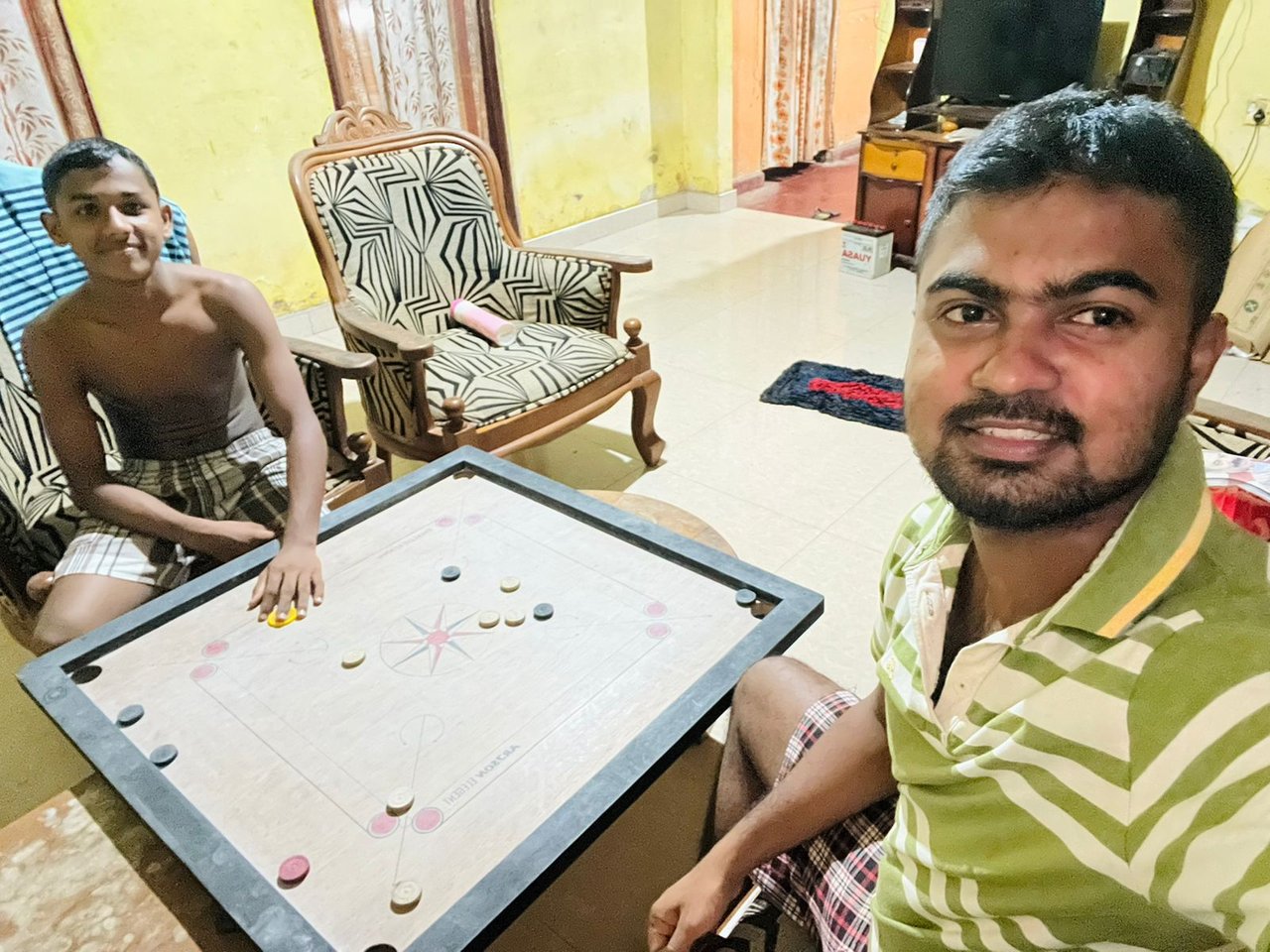 Sisuru baba is also coming to play carrom with me. He is also at the learning stage. I think he has a really good attitude to be a good player. I will teach him with time. One day, he came to play carrom with his friend and I had to teach both of them.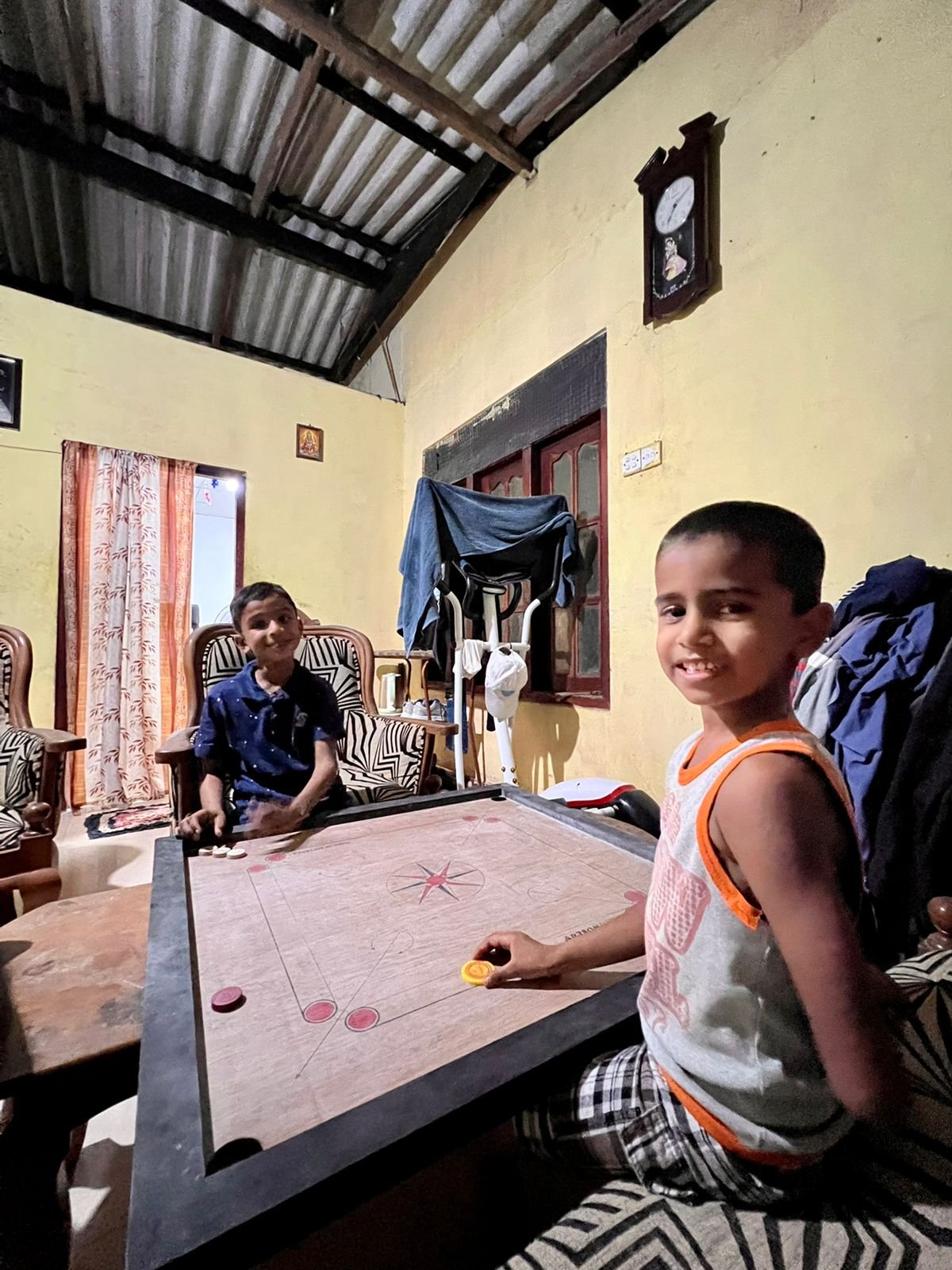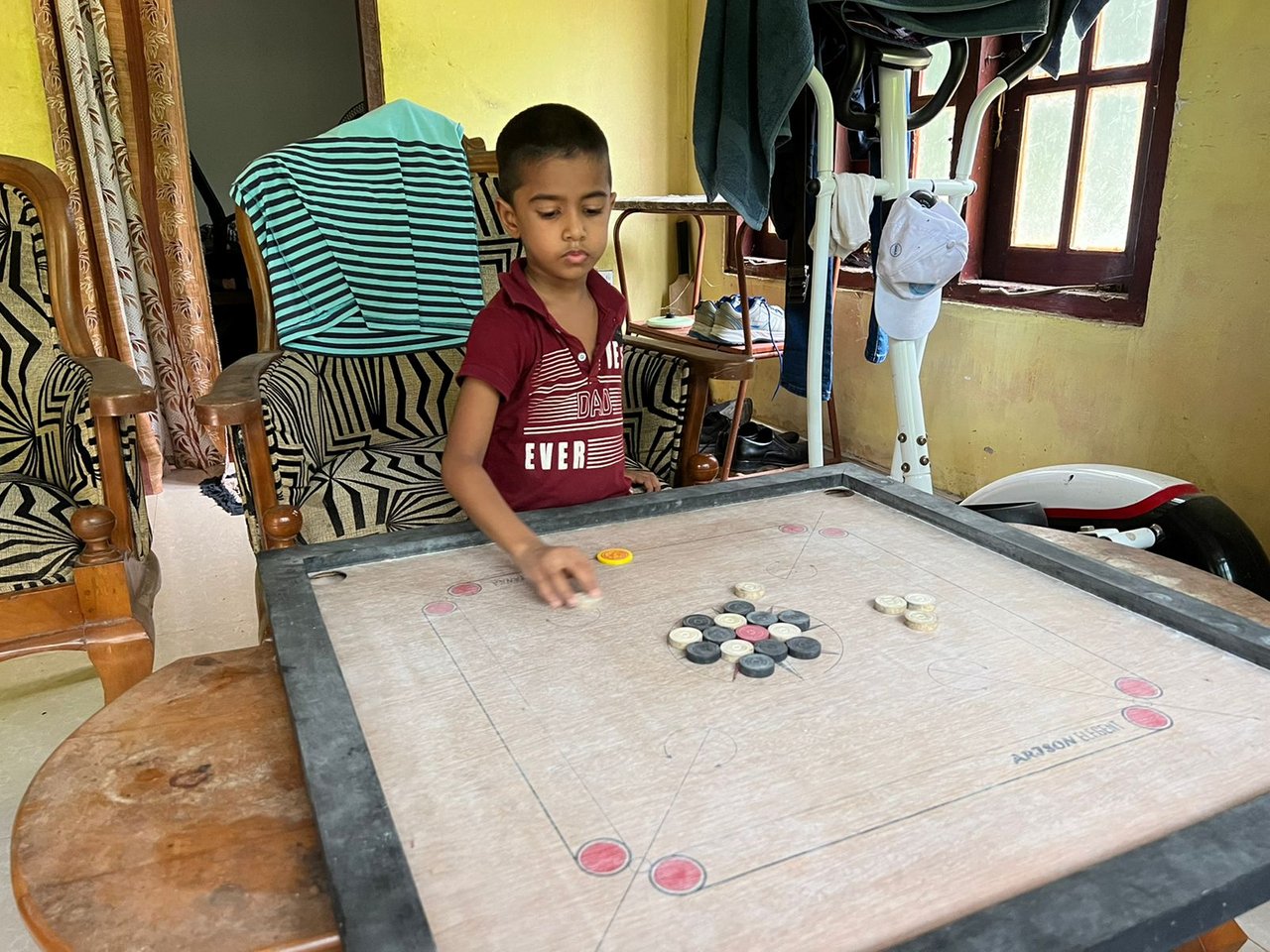 I like to do things like these to spend my free time without spending time in front of screens. It helps us to strengthen our relationships. Even though the devices we use are very helpful in our day-to-day life, those things are damaging our way of thinking and it really changes us.
Thank you for reading!