Hi everyone,
Hi all women, Happy Women's Day! I hope you have a great day.
Today, after 2 days I want to update my Bitcoin mining with CryptoTab browser for people interested in mining.
Total income:
Increased from 0.0020778 to 0.00021319 BTC. This result is quite impressive as passive income from the network has started to account for nearly 10%, I am trying to raise this level gradually.
Network:
No change, still 24 users but in return, there has been quite effective mining users.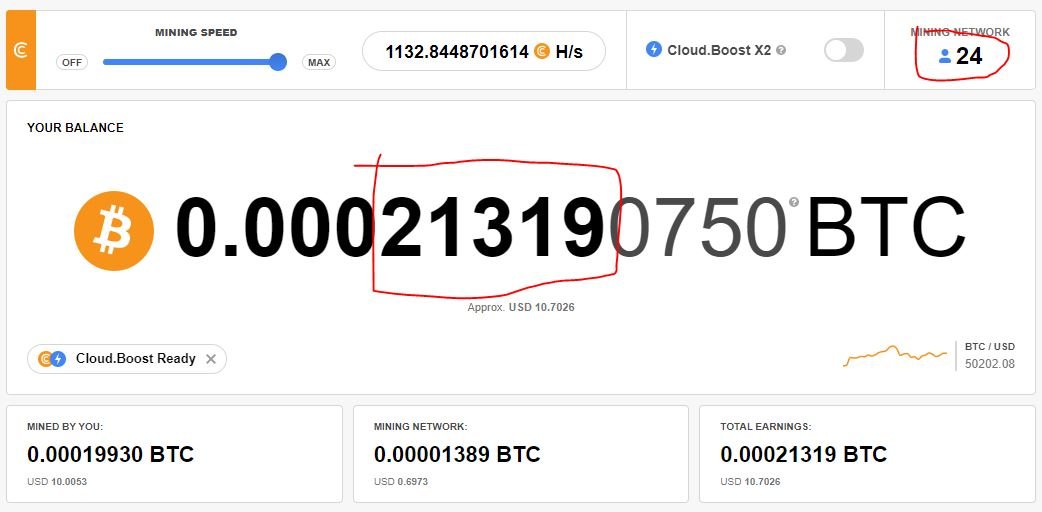 The current BTC price is over $ 50,000, I will withdraw to my own wallet in the next update.
If you want to use CryptoTab as your browser and get more BTC - Bitcoin while you work, you can download your browser RIGHT HERE . And of course, you can still earn BTC even if you don't work by referring others to use this browser.
Note: The above link also helps you to mine at 2 times the speed your device can. This is a promotion from the developer.
Simple to download and install, the browser is suitable for almost any device.
Simple to use and faster browsing speed than any browser I have ever seen.
Read more about CryptoTab in my review post if you are interested.
Wish success

Connect with me on other foundation
facebook || youtube || twitter || blogger || wordpress || d.tube || minds || reddit || linkedin || tumblr || instagram
🔥🔥🔥

Follow me to get minimum 1 follow from @anhvu & daily random upvotes from the @hoaithu's Curation Trail

💰💰💰

If you want to earn more rewards with your Steemit account, you can refer to the ways from

this post

.

Recent posts