Dear my all friends!
It has been almost a month that I have not updated the bitcoin mining browser that I am using. Let's see what amazing happened.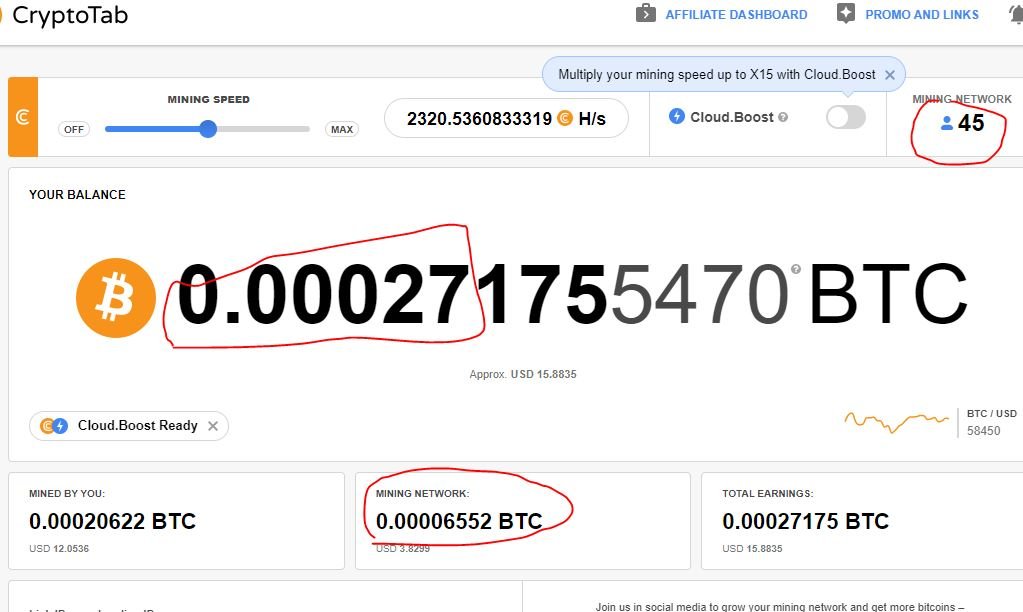 Total income:
Increased from 0.00022936 to 0.0002717 BTC.
For almost 1 month this almost 1 month I have not been using my device to mining bitcoins. You may have noticed that my income increased mainly from the network I referred.
Network:
What's great is that the number of users in my network has increased from 33 to 45. Not a success but this is a little fun, you know when you're not working and things are still going.
New users from levels 2, 3, and 4 :)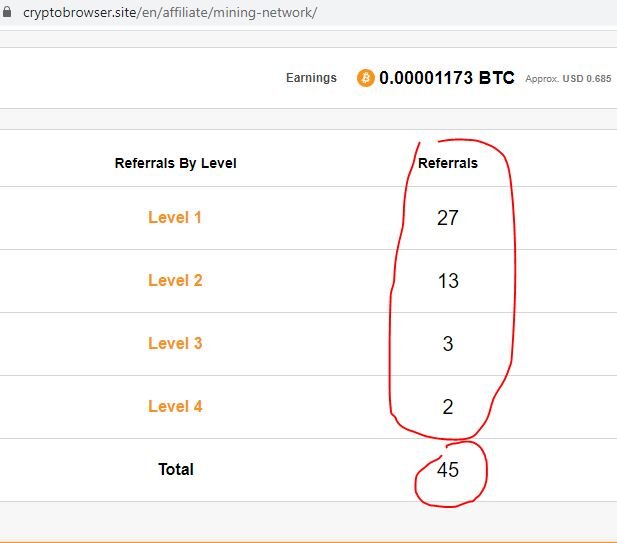 Latest updates from CryptoTab
CryptoTab has a program to develop users "Get ready for Summer 2021" with many attractive prizes.
They are launching a seasonal promotion with a prize fund of over $ 17,000! This is your chance to kill two birds with one stone—win some cash and get more referrals!
First place: 3.000$
Second place: 2.000$ ...
Fifth place: 400$
And +1001 random participants will get $10.

How to get passive BTC and participate in prizes?
First of all, CryptoTab is a browser similar to the Chmore browser. The biggest difference is that this browser automatically mines BTC for users, and the web surfing speed is 8 times faster than the Chmore browser. And of course, this BTC mining won't affect your experience.
And you can earn passive income by referring others to the browser. Earnings are paid up to 10 levels.
Just download the browser and install it on your device. Everything is ready, including booking the right to double the speed of mining and joining the shows with exciting prizes going on.
What is CryptoTab browser? Take a look at the post I reviewed about it.
Wish success

Connect with me on other foundation
facebook || youtube || twitter || blogger || wordpress || d.tube || minds || reddit || linkedin || tumblr || instagram