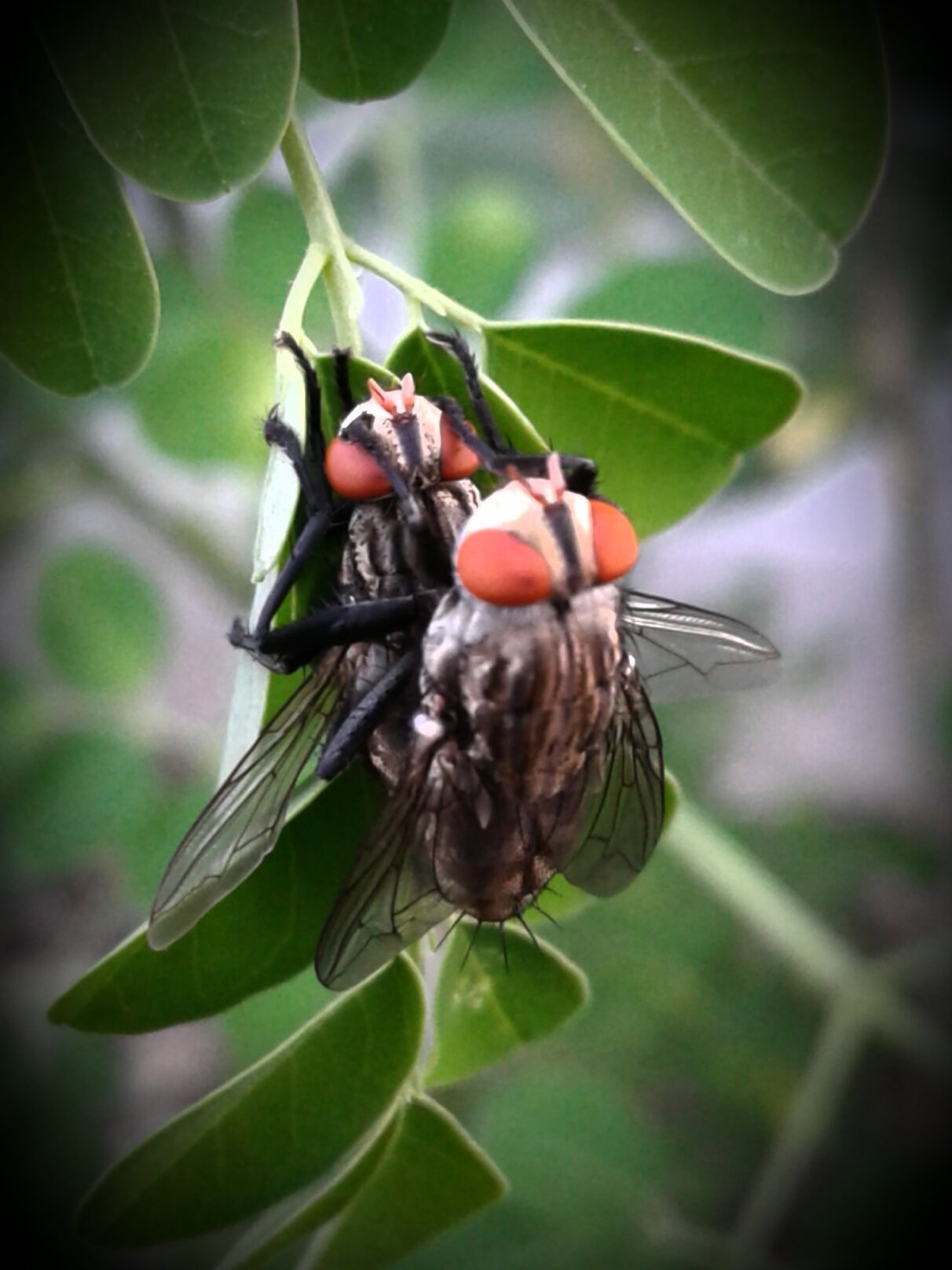 I have passed by an edible greens called moringa and was lucky enough to capture those flies having a good time with each other's company.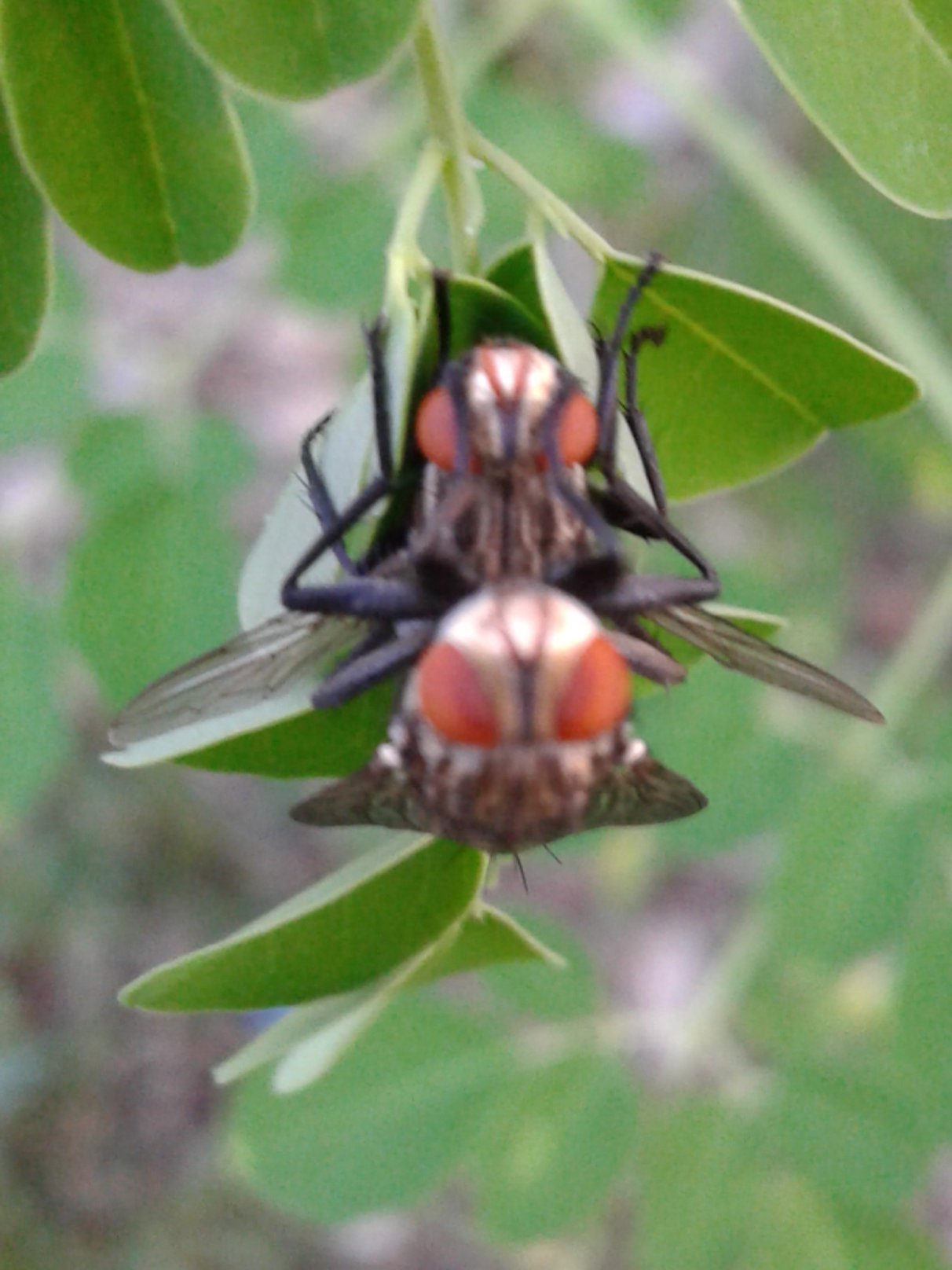 I quickly took some shots because it's a little bit windy at that time.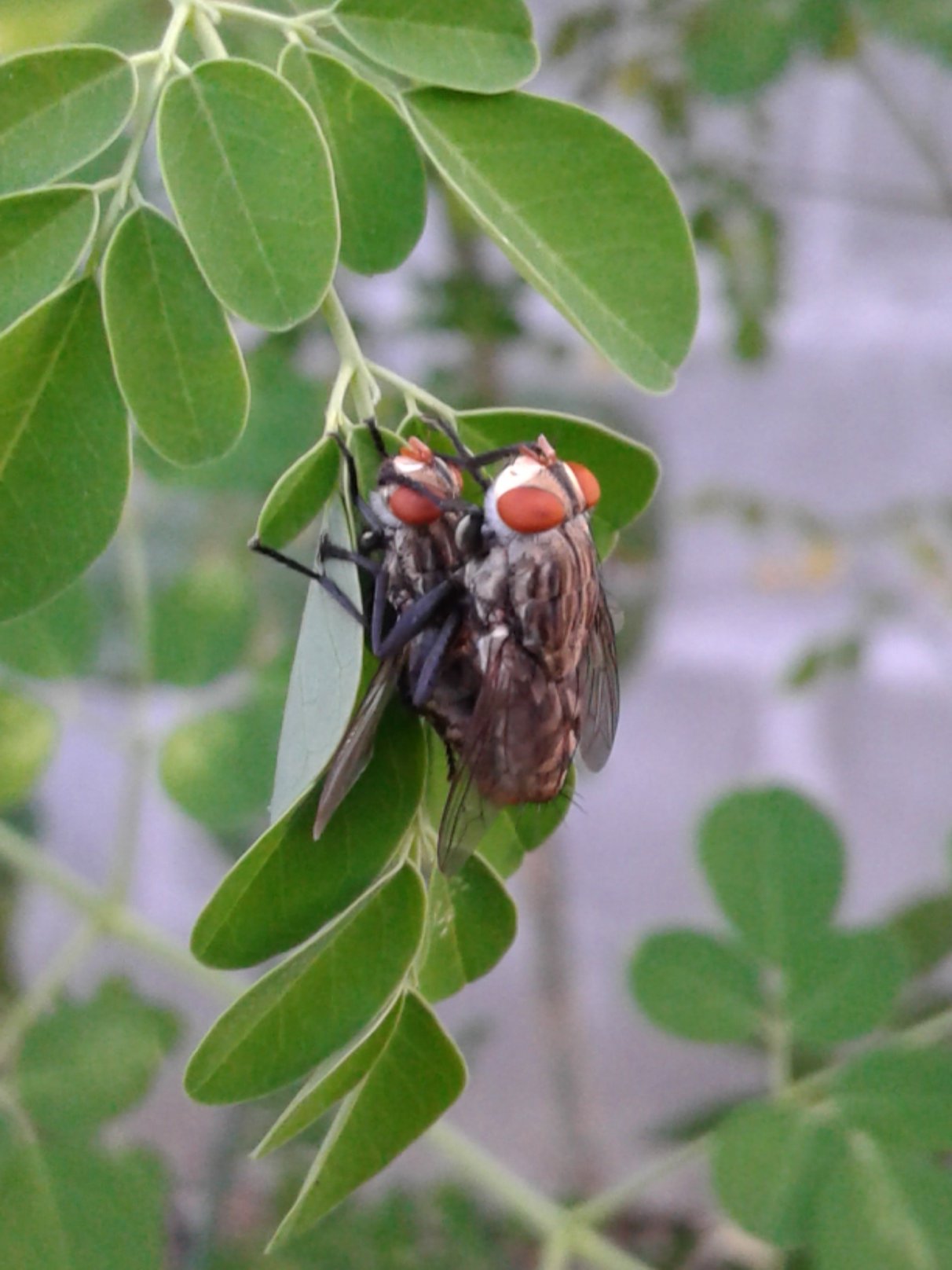 And I seldom captures this kind of moments with these fascinating insects.
taken from a smartphone.