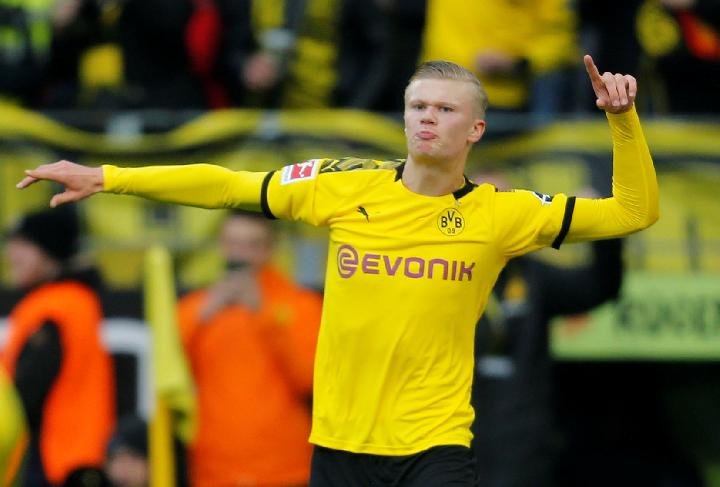 Babak 16 besar Liga Champions dimulai. Kejutanpun langsung terjadi. Kejutan itu lahir dari kaki Striker baru Borussia Dortmund Erling Haaland. Erling Haaland berhasik unjuk gigi setelah berhasil menggasak Paris Saint-Germain (PSG) dua gol tanpa balas. Dua gol Haaland tersebut sekaligus melangkahkan satu kaki Dortmund di babak selanjutnya.
Gol bomber asal Norwegia itu disumbang pada menit ke-66 dan menit ke-77. Pasca-laga, Haaland menegaskan dirinya sangat berambisi meneruskan catatan positif tersebut. Haaland kini mencetak rekor sensasional dengan mencetak 11 gol dalam tujuh pertandingan Die Borussien.
Rekor lainnya yang dibuat olehnya Haaland adalah pemain Dortmund pertama yang mencetak gol pada debutnya di Bundesliga Jerman, Piala Jerman, dan Liga Champions.
INA
Round of 16 of the Champions League begins. Surprise happened immediately. The surprise was born from the feet of new striker Borussia Dortmund Erling Haaland. Erling Haaland was successful after showing off Paris Saint-Germain (PSG) two goals without reply. Haaland's two goals at the same time set one foot Dortmund in the next round.
The Norwegian bomber's goal was contributed in the 66th minute and 77th minute. Post-match, Haaland insisted he was very ambitious to continue the positive note. Haaland has now set a sensational record by scoring 11 goals in seven Die Borussien matches.
Another record set by him Haaland was the first Dortmund player to score on his debut in the German Bundesliga, the German Cup and the Champions League.