---
As I said in the title, it was a crazy weekend for Big 10 Basketball. Especially for the teams that were ranked in the top 25 nationally. It all started on Friday night when Iowa had a convincing upset over #12 Maryland. With all of the upsets of ranked teams that are happening this year, I am starting to question the legitimacy of the metric that determines ranking. I think it is all just based on polls so that makes it pretty subjective anyway.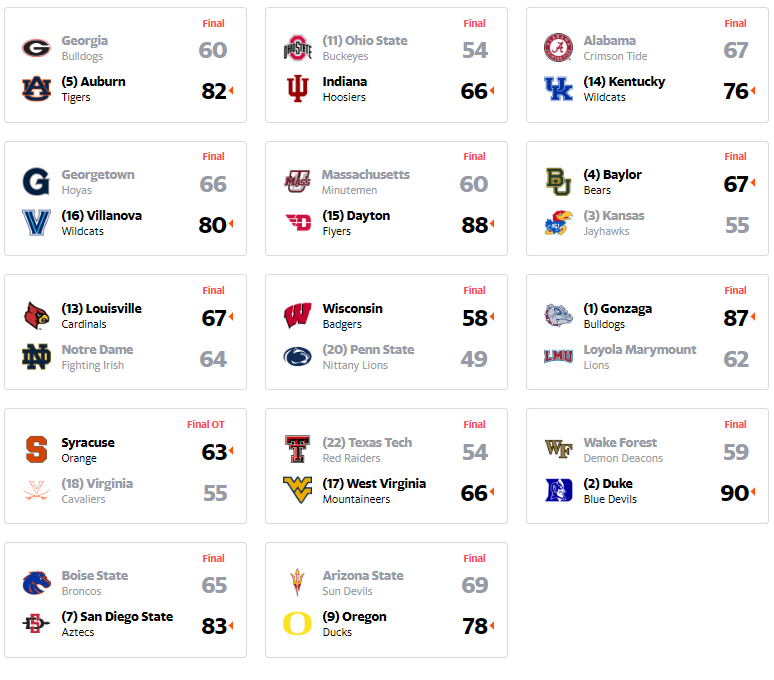 ---
The insanity continued into Saturday where we saw Indiana beat #11 Ohio State. I should be noted that this is Ohio States fourth loss in a row and although Indiana is not ranked their record of 12 and 3 is still pretty awesome. It almost makes you wonder what it takes to be ranked in the top 25 this season.
#4 Baylor upset #3 Kansas by a pretty significant amount. That isn't too surprising though as both teams are pretty good and it had the potential to be a very exciting matchup.
To continue the upset trend, Wisconsin took down #20 Penn State and outside the big 10 Syracuse beat #18 Virginia in overtime. Most other games went about as you would expect them this weekend.

---
It was Sunday that things really went off the rails for the top ranked teams in the Big 10. My day was pretty much destroyed when Purdue massacred The Michigan State Spartans. It wasn't even a close game.... at any point. I actually stopped watching after midway through the second half. I am not discounting the play of Purdue, but The Spartans just didn't show up to play.
I know that they typically have a lot of turnovers and some sloppy play, but this showing was just downright uncharacteristic of them. It was bound to happen that they were going to lose at least once during the regular conference schedule, I am just glad it was to Purdue and not another ranked team.
The small solace I can get from the abysmal showing of The Spartans this weekend is the fact that both Ohio State and Michigan lost as well. The latter getting beaten by an unranked Minnesota team that Michigan State had just easily handled on Thursday.
It is worth noting that it took Michigan two overtimes to beat this Purdue team also on Thursday.
Finally, Oregon State took out #24 Arizona for the final upset of the weekend.
Tonight is the NCAA College Football Championship so there are no basketball games on. If I get home in time from work, I might try to catch some of the game.