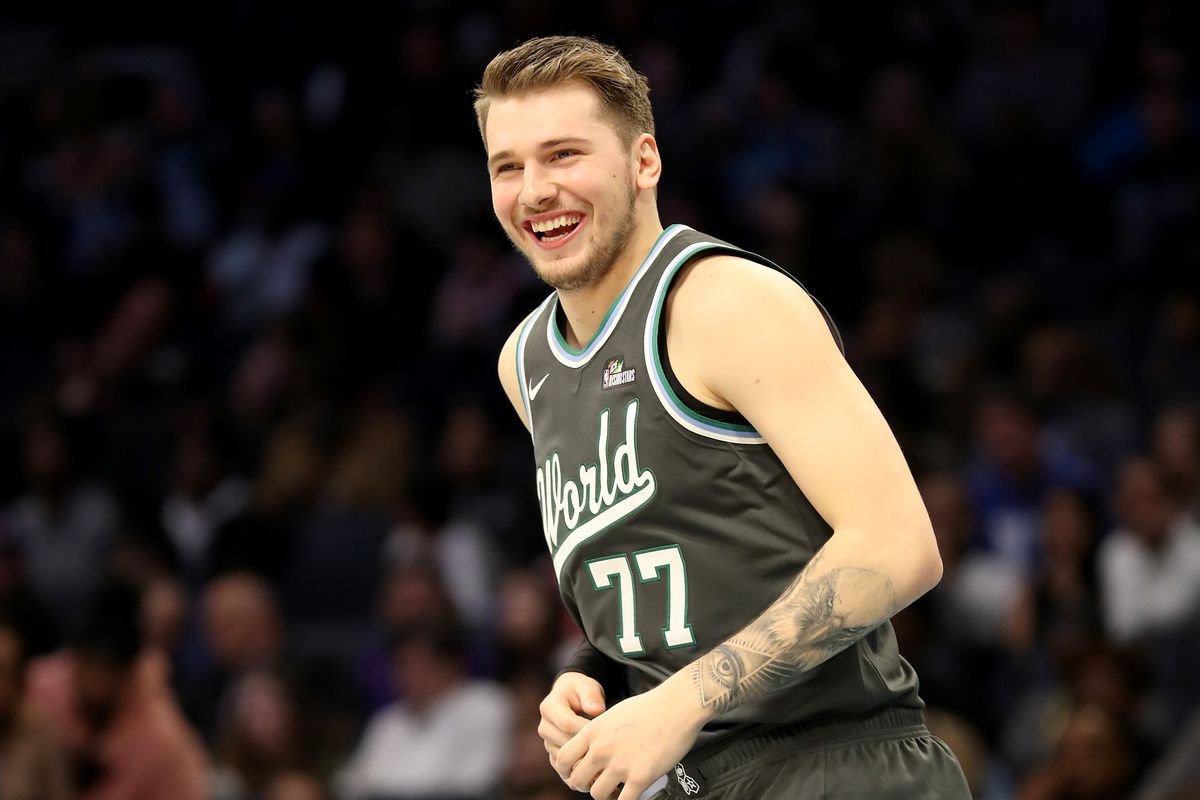 Today we have a breaking news in this article #73 of NBA EXPRESS. Luka Doncic is currently leading the All-Star voting over Lebron James and over the reigning season MVP Giannis. The young slovenian phenom is taking the league by storm this year and is in the mix of top 3 MVP conversation this season, where he is averaging 29 points 9.5 boards and 8.9 assists per game in 29 games.


It is actually surprising how he get those votes especially Slovenia has only more than 2 millions in population considering that not all slovenians are into basketball. Below is the latest voting count as of today.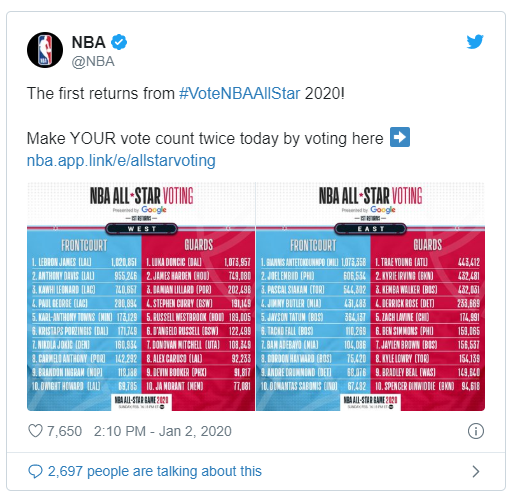 Luka Doncic's overall skillset sets him apart from all 20 year old guys in the league, and is already in the debate of one of the top 10 players if not top 5 in the NBA. A heck of a player just behind James Harden in terms of mastering the step back which only few players can knock down with high accuracy.


If Luka can continue to carry this Mavs franchise on his back and contend in the playoffs despite in the heavy loaded western conference then all of his stats are not meaningless which some NBA reporters were questioning.


To think at this early point of his career he is already carrying the league forget the franchise alone but the NBA as a brand as well.