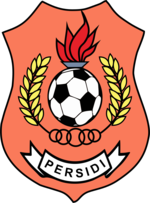 Persidi Idi, East Aceh made sure to qualify for the last eight of League 3 in 2019. Persidi Idi won a 4-3 penalty shootout against Karo United.
In determining the penalty shootout, Maulana Khalidi, Satriatama, Muammar Khadafi and Muhammad Arfan succeeded in deceiving goalkeeper Karo United. However, the fourth kicker Persidi, Azwar Ferdi failed to carry out their duties properly. Where the kick can be blocked goalkeeper Karo United.
While the penalty taken by the Karo United team began with failure namely Muhammad Ridho failed to score a goal, Iyansel managed to score a goal, Willyando managed to score a goal, Kardi managed to score a goal, and M Tio failed to score a goal.
Persidi idi coach Iwan Setiawan said. we are grateful for successfully advancing to the last eight. We don't know yet where we will compete again. Thank you very much for the support of the people of East Aceh, hopefully we qualify for League 2.
In other matches, KS Tiga Naga defeated 757 Kepri Jaya FC at Pekanbaru Tumpal Sinaga Stadium with a score of 1-0. The mere goal of KS Tiga Naga was printed by Saktiawan in the 87th minute.
By qualifying for these two teams, complete the 8 teams that will compete in the last 8 of League 3.
just to know. Persidi Abbreviation of Idi Rayeuk Football Association is an Indonesian soccer club based in Idi Rayeuk, East Aceh Regency, Aceh. This club won the League of Aceh 2019 after winning the group in the last 6 and was entitled to represent Aceh Province in the regional round of Sumatra. Sumatra Region 3 League.