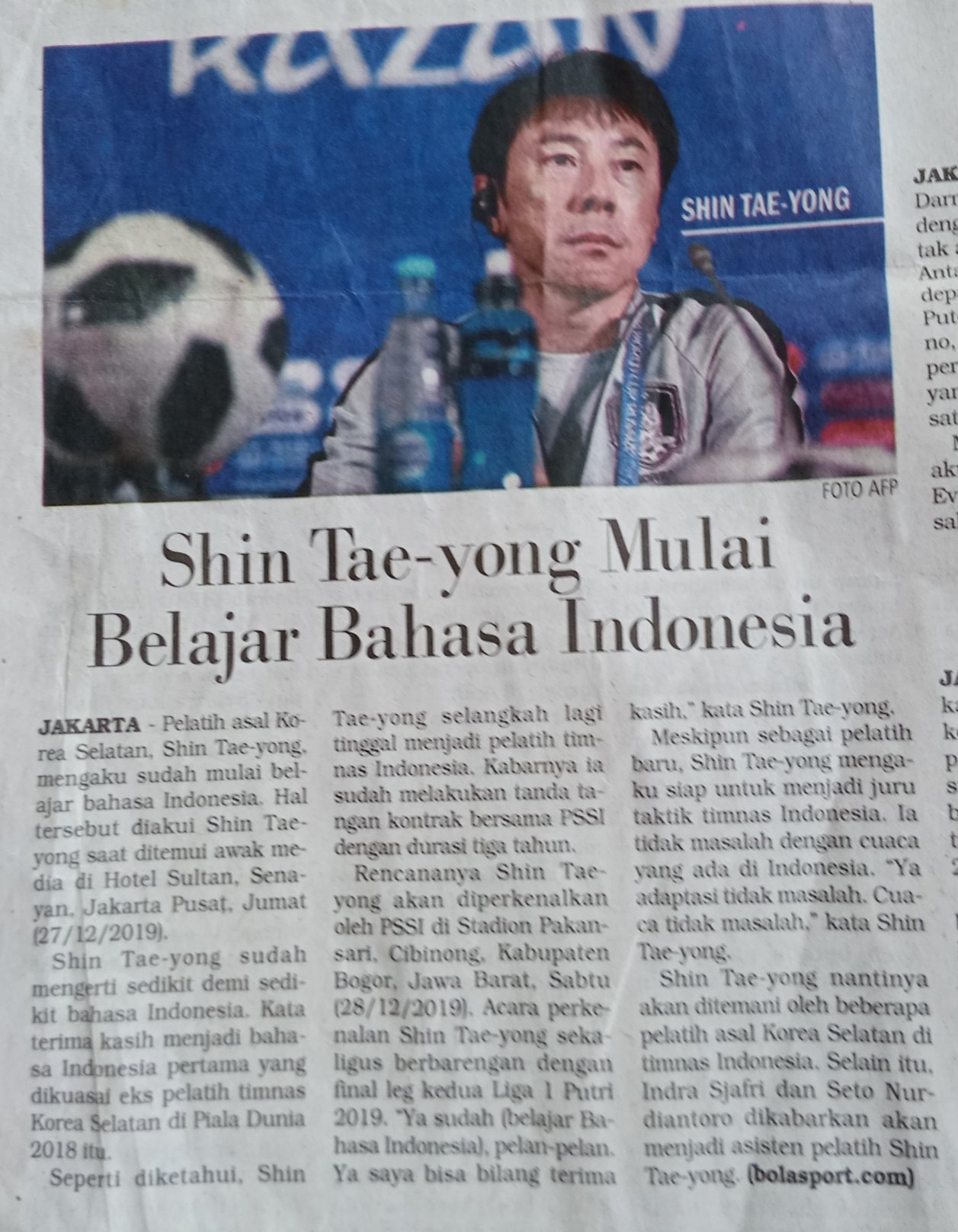 a former player who is now a soccer coach from South Korea and is a former coach of the South Korean national team at Russia's 2018 World Cup. Now, he trains the Indonesian national team
we as the public expect a lot to Shin Tae-yong to be able to improve the achievements and quality of Indonesian football.
The coach, who came from South Korea, is predicted to have enough talent to have the ability to restore the performance of the Indonesian national team, which for the last two decades has not yet carved a glorious result and is satisfying the archipelago football supporters.
Of course we will wait for what tactical steps to be shin Tae-yong to improve the performance of Indonesian national team. Especially he is in very well understood and understand what the basic weakness of the national team is.
Tae-yong, who was on a four-year contract, got a tough task from PSSI. He must help the Indonesian national team win the remaining matches in the 2022 World Cup Qualifiers. In this event, the Indonesian squad always loses out of the five matches that have been played.
Full name Shin Tae-yong Date of birth October 11, 1970 (age 49) Birthplace of Yededeok, Gyeongbuk, South Korea Height 1.74 m (5 ft 9 in) Playing position Midfielder
Senior Career . Year Team Appear (Goals) 1992–2004 Seoul FC 296 (76) 2005 Queensland Roar FC 1 (0) Total 297 (76)
Coaching2009Seongnam Ilhwa Chunma (provisional) 2010–2012Seongnam Ilhwa Chunma2014South Korea (provisional) 2016–2017South Korea U-232017South Korea U-202017-2018South Korea
Tim Nasional 1977 Korea Selatan U-174 (2) 1988 Korea Selatan U-20? (2) 1991-1992 Korea Selatan U-2319 (4) 1992-1997 Korea Selatan23 (3)