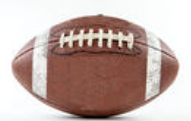 (pixabay)
Two weeks ago Super Bowl has ended. You would think
we are done with Football and everybody is enjoying vacation.
For the players, yes. Time to spend with family.
Time to take care of thing that is on your way since last year.
For team personnel, it is time to get ready for recruit.
Combine is around the corner where coaches go to look at college players.
It may seem to be ongoing season for the league.
Bengals will have a say for the number one pick this incoming draft.
Joe Burrow is on the radar after winning big with LSU.
A quarterback is the most valuable player on the field.
Bengals has not been in the playoffs since 1991.
This is a long time. I guess a team like that has a an base
not asking for much.
Glad they change coach not long but still the results are the same.
So far questions are pouring to ask Burrow if he is ready to play.
It is tough knowing as a great player you will end up where talents
are scare. Hopefully they can build around him.
Next season will be special just like the last.
Brady on last leg just like Ben.
Chargers said bye to their long time QB.
Mahomes is the new sheriff in town.
49ers are not out yet.
Dak still has no contract.
Surprises will come and go.
So far let us see what the combine got.
By the way many players contract will expire in March.
We start over again.
Stay tuned