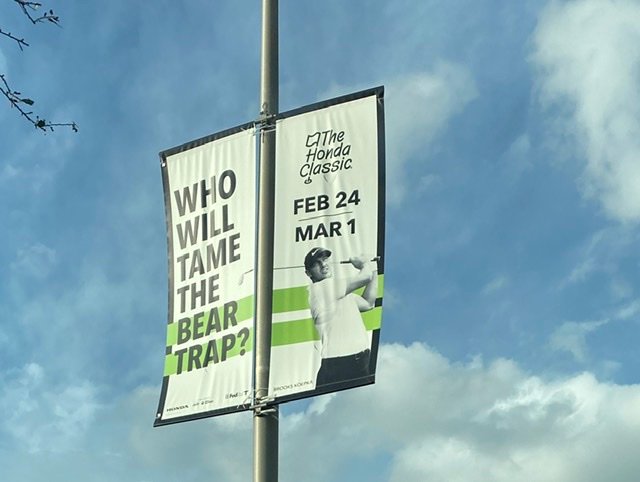 Golf season is in full swing and Florida will
Receive it first championship of the season.
Every weekend there is a competition to follow.
It could be overwhelming if you have many sports
In your calendar.
I took that picture earlier today passing by PGA course
In Palm Beach Gardens, FL.
They are prepping for this big event.
Honda Classics brings a lot of folks in this side of town.
So far if you follow golf there are four events before it.
Two of the event will take place at the same time.
Golf is a whole different sport compare to revenue.
I know it is expensive to attend just like the other sports.
Is Tiger playing ?
Lately big names players attract more revenue and TV broadcast
So many guys are playing great and entertain us.
Stay tuned?