Burnt tokens in the past 24 hours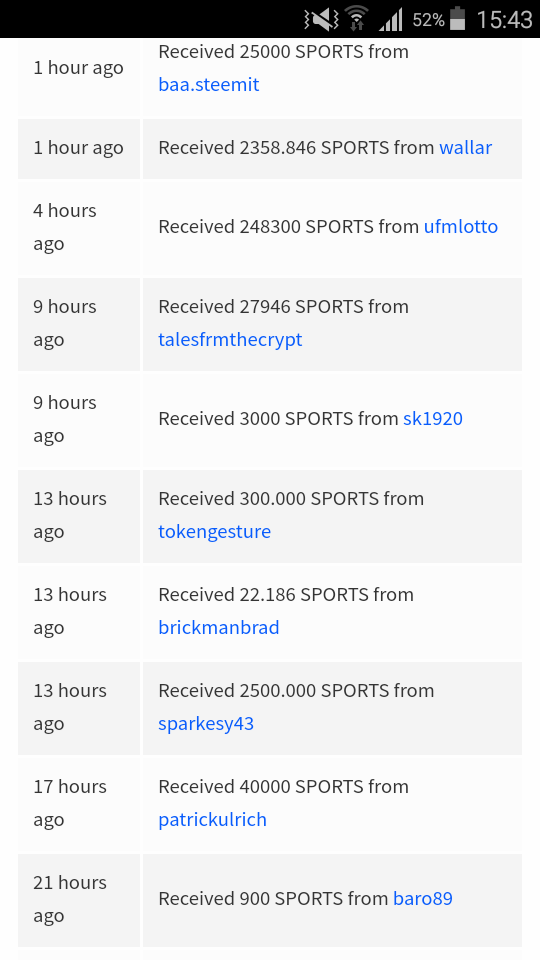 Everyone combined
102000
@ufmlotto by itself
248300
Yes you are reading that correct twice as many as everyone else put together.
Lets look at how
I have 100000 sports if i sell today, if im lucky i will get 15-20steemp.
Not bad but not very good considering will take a small stake holder like myself a long time to accumulate 100000 sports.
So whats my option?
This is what i did.
I had 100000 sports and bought 200 tickets in the @ufmlotto at 500 sports each.
I won 220 entries into a daily and weekly draw.
I also won instant wins which have odds of 1/6.
I won 3 x Untamed packs 1 x 5steemp 2 x SPI 1000 dec and a few smaller prizes.
For every 500 sports 20% was burnt so i did my bit for sportstalk.
After doing the maths i would rather take the chance and win some prizes and a chance to win over 8000 ufm 5000 neoxian and 600000 sports than just sell off and put pressure on the market.
Min entry is 500 sports for one ticket and you could win anything including the jackpot. So stop dumping and reducing the price even more and start burning and help increase the price and reduce supply.