Please ban @vaginovulvar, @depressants, @phosphoreous, @inpensioner, @businesswomen, @cheerfulnesses, @actualist, @semilyrical, @manhunts, @reddishly for posting fake actifit reports and farming.
These accounts belong to the same scam ring that I posted about here. These accounts are posting fake actifit reports using Partiko and uploading only one image of the actifit report.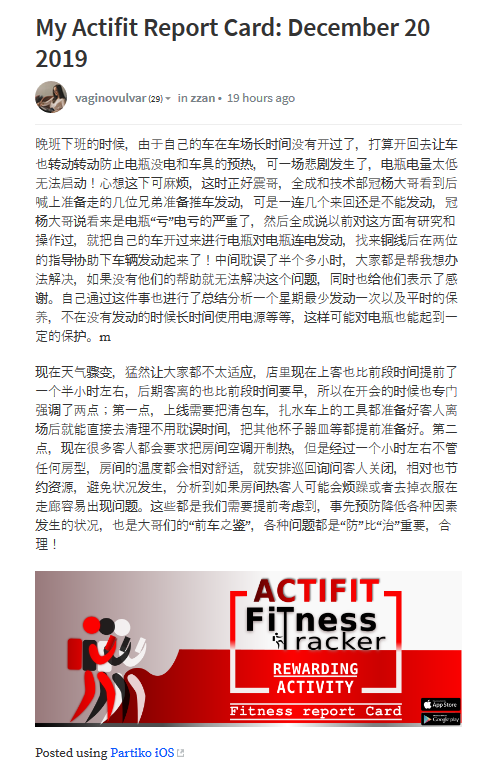 Screenshot of @vaginovulvar's latest post. As you can see, it's been posted through Partico and has only one actifit template element without proof of activity (number of steps).


Screenshots of @vaginovulvar's wallet. As you can see, sports tokens are transferred to various accounts.
This is a pattern, you can check the other accounts mentioned above, they have the same modus operandi. These accounts add no value to the STS platform, this is a scam operation that needs to be stopped.