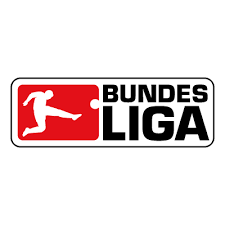 Heute beginnt der 28. Spieltag in der 1. Bundesliga mit 4 interessanten Spielen.
Today the 28th matchday in the 1st Bundesliga starts with 4 interesting games.

vs.
Dortmund spielt zu hause gegen Bayern. Das absolute Spitzenspiel in der Bundesliga zwischen Platz 2 und Platz 1 in der Tabelle. Wenn Dortmund Meister werden will, muß die Mannschaft das Spiel gewinnen. Ich sehe aber Bayern leicht im Vorteil und deshalb 1:2 Auswärtssieg.
Dortmund plays against Bayern at home. The absolute top game in the Bundesliga between 2nd and 1st place in the table. If Dortmund wants to become champions, the team has to win the game. But I see Bayern as having an advantage and therefore 1: 2 away win.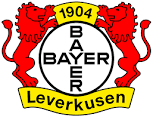 vs.

Leverkusen spielt zu hause gegen Wolfsburg. Leverkusen mit sehr starker Performance in den vergangenen Spielen und deshalb klarer Heimsieg mit 3:1.
Leverkusen plays against Wolfsburg at home. Leverkusen with very strong performance in the past games and therefore clear home win with 3: 1.

vs.

Frankfurt spielt zu hause gegen Freiburg. Frankfurt muß die Serie von Niederlagen beenden und endlich Punkte holen. Ich tippe 1:1 Remis.
Frankfurt plays against Freiburg at home. Frankfurt must end the series of defeats and finally score points. I bet 1: 1 draw.

vs.

Bremen spielt zu hause gegen Gladbach. Bremen am vergangenen Spieltag mit einem Auswärtssieg, aber Gladbach hat eine sehr starke Mannschaft. Ich tippe 1:2 Auswärtssieg.
Bremen plays against Gladbach at home. Bremen with an away win last match day, but Gladbach has a very strong team. I bet 1: 2 away win.
Funny matches @all
Best regards & Glück auf
sportfrei