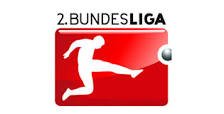 Zum Abschluß des 24. Spieltags in der 2. Bundesliga das Montagsspiel.
At the end of the 24th matchday in the 2nd Bundesliga the Monday game.

vs.

Hannover spielt zu hause gegen Kiel. Hannover spielt bisher eine sehr schwache Saison und Kiel ist im gesicherten Mittelfeld der Tabelle. Ich sehe in diesem Spiel leichte Vorteile für Kiel und deshalb ein 1:2 Auswärtssieg.
Hannover plays against Kiel at home. Hannover has been playing a very weak season so far and Kiel is in the secure midfield of the table. I see slight advantages for Kiel in this game and therefore a 1: 2 away win.
Funny match @all
Best regards & Glück auf
sportfrei