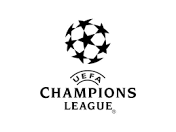 Heute beginnen die Rückspiele im Achtelfinale der Champions League.
Today the second legs starts in the round of 16 of the Champions League.

vs.

Leipzig spielt zu hause gegen Tottanham. Nach dem 1:0 Auswärtssieg sehe ich Leipzig als Favoit für das erreichen des Viertelfinals. Ich tippe 1:1.
Leipzig plays against Tottanham at home. After the 1-0 away win, I see Leipzig as a favoit for reaching the quarter-finals. I guess 1: 1.
Funny match @all
Best regards & Glück auf
sportfrei