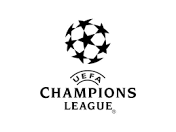 Heute 2 weitere Hinspiele im Achtelfinale der Champions League.
Today 2 more first legs in the round of 16 of the Champions League.

va.

Bergamo spielt zu hause gegen Valencia. Ich sehe in diesem Spiel keinen Favorit und tippe 0:0.
Bergamo play against Valencia at home. I don't see a favorite in this game and I guess 0:0.
---

vs.

Tottenham spielt zu hause gegen Leipzig. Tottenham in dieser Saison nicht so stark und außerdem mit vielen verletzten Spielern. Ich sehe Leipzig mit leichten Vorteilen und deshalb 1:2 Auswärtssieg.
Tottenham will play Leipzig at home. Tottenham not so strong this season and also with a lot of injured players. I see Leipzig with slight advantages and therefore 1: 2 away win.
Funny matches @all
Best regards & Glück auf
sportfrei