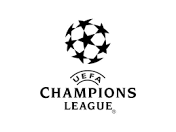 Heute am Dienstag 2 weitere Hinspiele im Achtelfinale der Champions league.
Today on Tuesday 2 more first legs in the round of 16 of the Champions League.

vs.

Chelsea spielt zu hause gegen Bayern . Bayern meist stark im Angriff, aber in der Abwehr werden zu viele Fehler gemacht. Ich tippe 2:2 Unentschieden.
Chelsea is playing against Bayern at home. Bayern mostly strong in attack, but too many mistakes are made in defense. I bet 2: 2 draw.
---

vs.

Napoli spielt zu hause gegen Bara. Napoli hat den Heimvorteil und Barca ist die bessere Mannschft. Ich tippe 1:1 Unentschieden.
Napoli plays against Bara at home. Napoli has the home advantage and Barca is the better team. I bet 1-1 draw.
Funny matches @all
Best regards & Glück auf
sportfrei