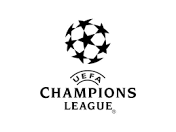 Zum Abschluß der Hinspiele im Achtelfinale der Champions League heute 2 Spiele.
At the end of the first legs in the round of 16 of the Champions League today 2 games.

vs.

Lyon spielt zu hause gegen Juve. Ich sehe in diesem Spiel Juve als klaren Favorit und deshalb 0:2 Auswärtssieg.
Lyon play against Juve at home. I see Juve as a clear favorite in this game and therefore 0-2 away win.
---

vs.

Real spielt zu hause gegen Man City. Real im Heimspiel immer der Favorit, aber in dieser Saison mit einigen schwachen Spielen. Man City kann in England die Meisterschaft nicht mehr gewinnen und so ist die Champions League die letzte Chance auf einen großen Titel. Ich tippe 2:2.
Real is playing against Man City at home. Real is always the favorite in the home game, but with some weak games this season. Man City can no longer win the championship in England and so the Champions League is the last chance for a big title. I guess 2: 2.
Funny matches @all
Best regards & Glück auf
sportfrei