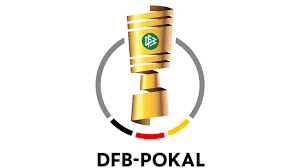 Heute am Dienstag 2 Viertelfinalspiele im DFB-Pokal.
2 quarter-finals in the DFB-Cup today on Tuesday.

vs.

Saarbrücken spielt zu hause gegen Düsseldorf. Ich denke, daß Saarbrücken eine weitere Überraschung schaffen kann und tippe 1:1 nach 90min. und 2:1 nach 120min.
Saarbrücken plays at home against Düsseldorf. I think Saarbrücken can create another surprise and I guess 1: 1 after 90min. and 2: 1 after 120min.
---

vs.

Schalke spielt zu hause gegen Bayern. Schalke wird defensiv spielen und versuchen kein Gegetor zu bekommen. Bayern war aber in den letzten Spielen sehr stark und deshalb 0:4 Auswärtssieg.
Schalke will play against Bayern at home. Schalke will play defensively and try not to get a goal. Bayern was very strong in the last games and therefore 0: 4 away win.
Funny matches @all
Best regards & Glück auf
sportfrei