"When you've got something to prove, there's nothing greater than a challenge."
Terry Bradshaw is a guru of American Football, the sports you wear helmets and other stuff people may think you get into a war zone - maybe that is the fascination of the sports that included brain and physical strength - but he is right with his quote.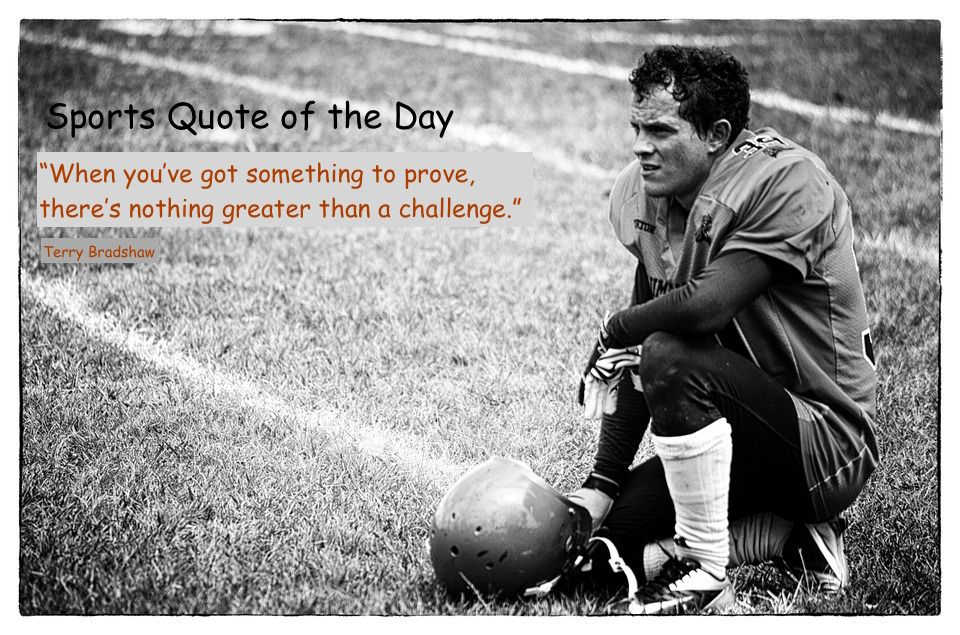 Terry Paxton Bradshaw was playing as quarterback in the NFL and is a TV sports analyst since 1994 and a US celebrity working as actor in shows and films. As player he won four Super Bowl titles.