Challenge #3 | The best exchange | Internal market for Steemian's
Hello Friends, It's
@besticofinder
here. Today I'm going to talk about a another crypto currency exchange you use often. It's the Steem SBD exchange which is coming with the steemit account wallet. So let's see how it works and why it's important !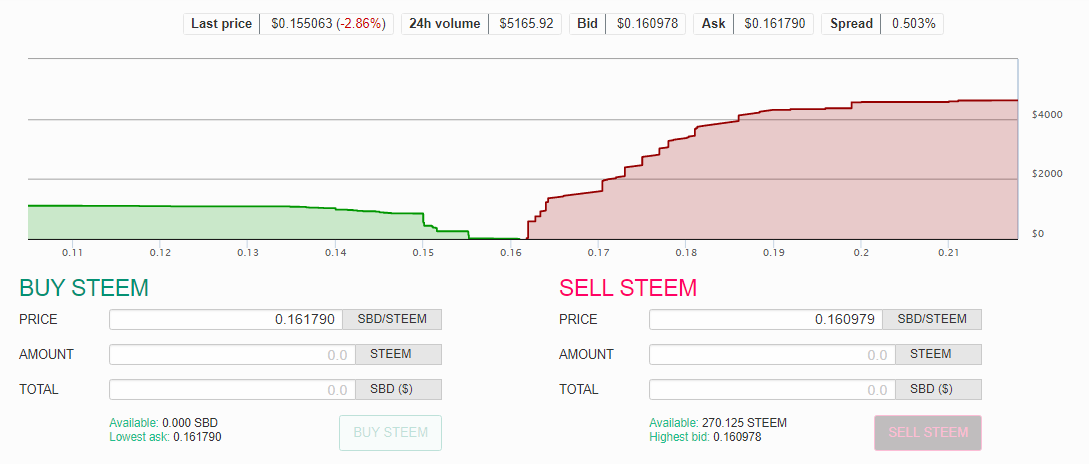 This internal market can be considered as a simple crypto currency exchange which is with only one trading pair. It's Steem /SBD pair. We know that , Steemit content creators have two options when receiving their rewards for articles. First option is 100% SP and the second option is 50% SP and 50 SBD. So for the steemians who want to covert the SBD rewarded to Steem , this market is really useful.
How to use Steemit Wallet's Market ?
Tutorial video to Use the market
There are very interesting positive features in this market. The first reason why I love it is , it's very simple and user friendly. When you visit this market page. It shows the available Steem and SBD balances , last price , highest bid , lowest ask prices. And every thing you need to see is in a single page and it's not complex.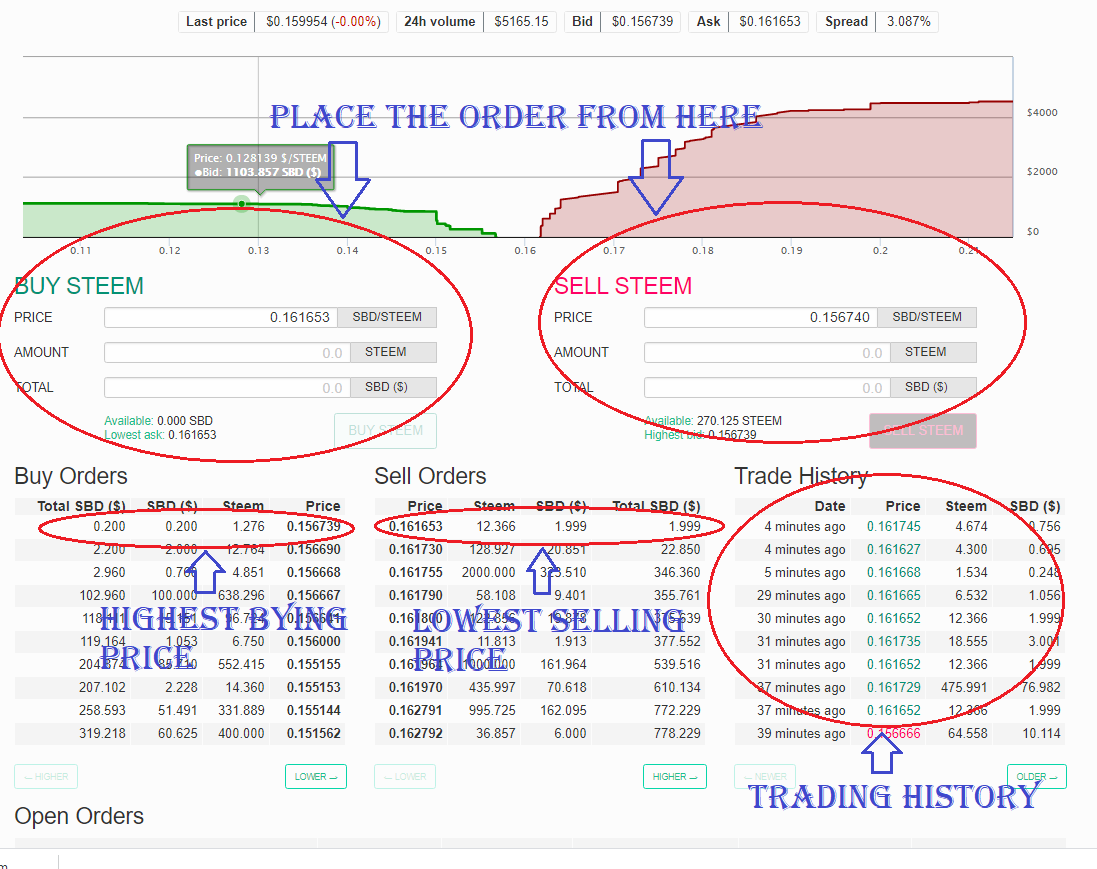 Basic Parts of the Market
And to place a order you can't use your posting key. You have to login with your owner key or active key. When placing the order, after confirming it you will be asked to submit the owner key or active key to place the order. I have explain that procedure in above tutorial video. After placing the order you will see the active order at the bottom of the market page.
Pros and Cons of Steemit Wallet's Market
| Advantages | Disadvantages |
| --- | --- |
| User Friendly and simple | Supported only for Steem/SBD pair |
| High security for assets | |
| No trading fees | |
The only disadvantage I notice in this exchange is the limited number of cryptocurrencies. Yes , It's through that the purpose of this exchange is to support steemian's to convert their assets to different forms. But I love if some more pairs are available for trading .. at least the major ones like Steem / BTC , Steem /ETH , Seem/USDT. And also it will be really great if we can purchase steem directly from fiat money. I have seen that lot of exchanges provide that facility and steemian's will sure be happy if the steemit wallet's market can do that. And when considering the security I do not have any concern. I see that current security features of steem wallet are very reliable. If the user have stored the keys in a secured place then there is nothing to worry about. The steem wallet can be fully trusted. I when considering about the trading volume I must say that I didn't found a issue with the volume any time I used this .. I was able to trade quickly and there are lot of active buyers and sellers. So one can do the Steem / SBD conversion in a easy , fast and simple manner.
Conclusion
Steem wallet's market is a crypto currency exchange which is created to support the operations of steemit wallet. A user can operate the exchange easily as it is very user friendly. And liquidity is really positive and I'm happy with my recent trades. And no transaction fees and it's really amazing. I think this exchange can be developed more and it will definitely help the development of steemit platform.
This post is written as a reply to : steemcryptochallenge by @steemitblog
Cc:-
@steemitblog,
@steemcurator01,
@steemcurator02,
#steemcryptochallenge #promo-steem #srilanka #steemit #steemexclusive #cryptocurrency