Introduction📝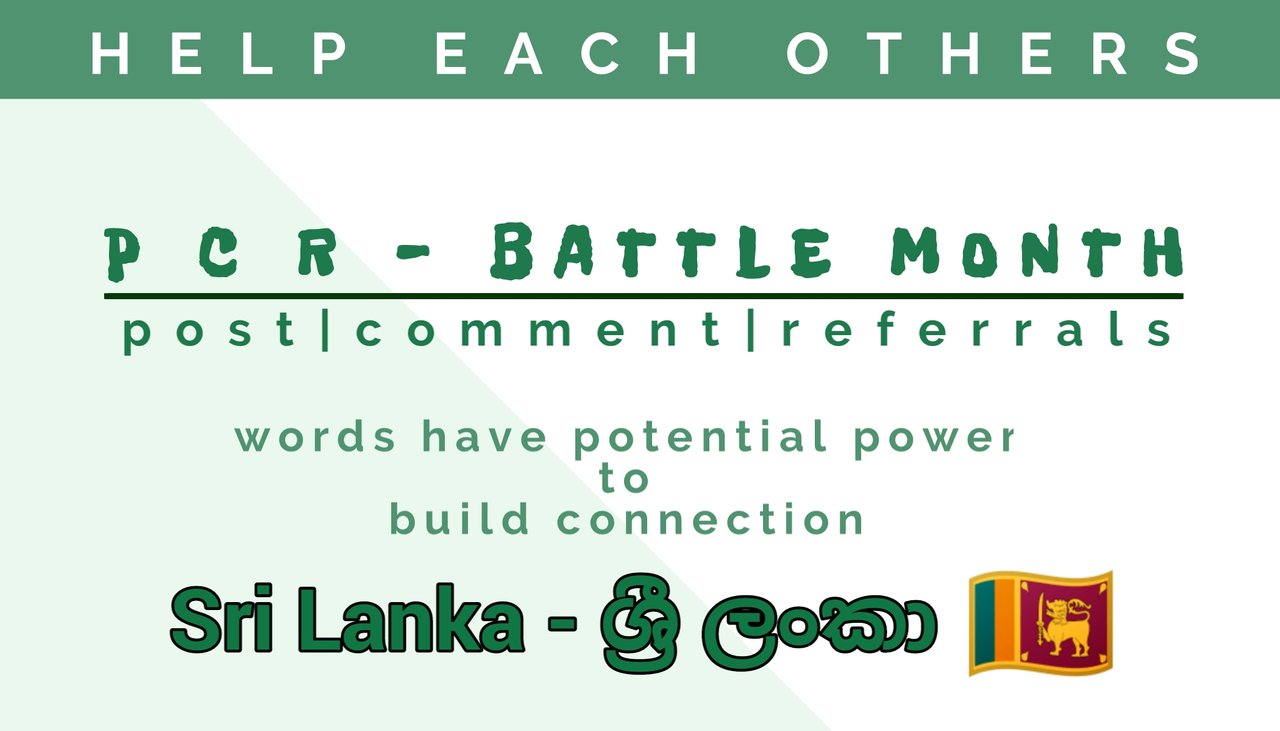 A comment is a set of words, that can assemble thousands of feeling on someone's mind. so we see the significant issue is, majority of this platform isn't supporting others by commenting. What's more, we are attempting to fabricate an association between members, get more familiar with others. so we are presenting our new challenge named " battle month "

What is the contest📌️
This contest is open to anyone. It's about posting and commenting. All participants should do these two activities as much as possible. Each activity will add points to the participants. also when participants add referrals, they will be rewarded with points. We will select 5 winners ranking by their points at the end of the battle month
How to enter the challenge?📌️
Post a comment under this post, typing " this is my entry to the battle month @username " then we will add you to the list of participants.
How to fight with others📌️
Participants will do this within the given period (1 month from today)
•🔰post good quality contents as much as they can(in this community)
•🔰put valuable comments for every post
•🔰add other users to the challenge (referrals)
Each activity has its own percentage of adding points to the participants. Basically, we choose three criteria and a point system attached to this. We add points for participants like this
Example. Here is " @Sindi " she will be done this within the given time period.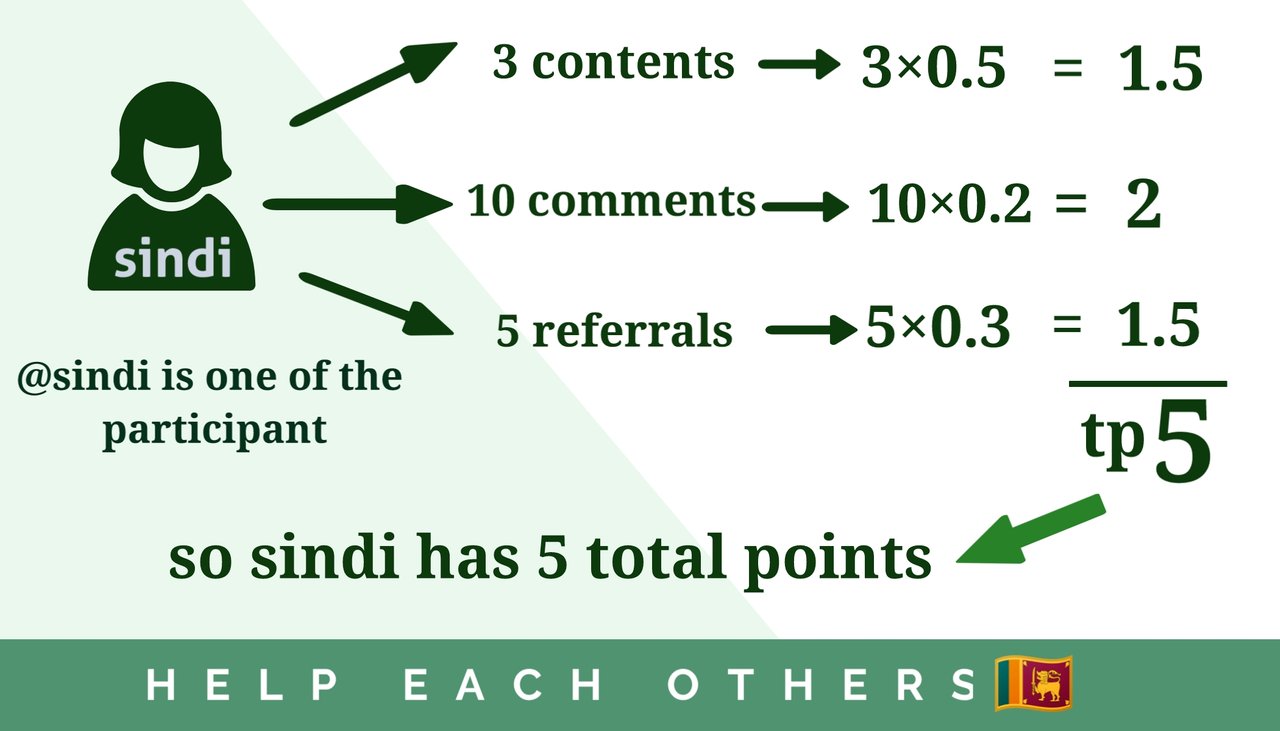 Well, each activity has its own percentage of adding points to the users. In this case, we will add 50% points for contents, 20% for comments, and the rest 30% for referrals. So contents will be multiply by 0.5 and comments by 0.2 and also referrals by 0.3. So there are no advantages of getting extra points by doing activities. As you can see more weight for content creating, participants should create valuable articles to fight with others.
How to post contents as a participant📌️
•🔰After your entry, write quality posts day by day. When you post an article you should add ( battle month | post number ) after your main topic of the article
for an example,
🥀What are the things we should learn at our early age | battle month| 01
•🔰When you finish the article, do not forget to put #slbmc tag (important) this will help us to better arrangements
How to comment as a participant📌️
One valuble comment per post. Comments must be relevant to the post content. You should comment before pay-out. make sure to add #slbmc we will count your comment and upvote them before payout(7days) if there is no upvote, please mention me in the comment section
How to add referrals?📌️
Participants can add other users to this challenge. This will also add points to them. All you have to do is if you join to challenge by referrals, make sure to put your entry mentioning that person, who add you to this challenge. So he/she can have their points.
Example: this is my entry to the battle month @username referral by @username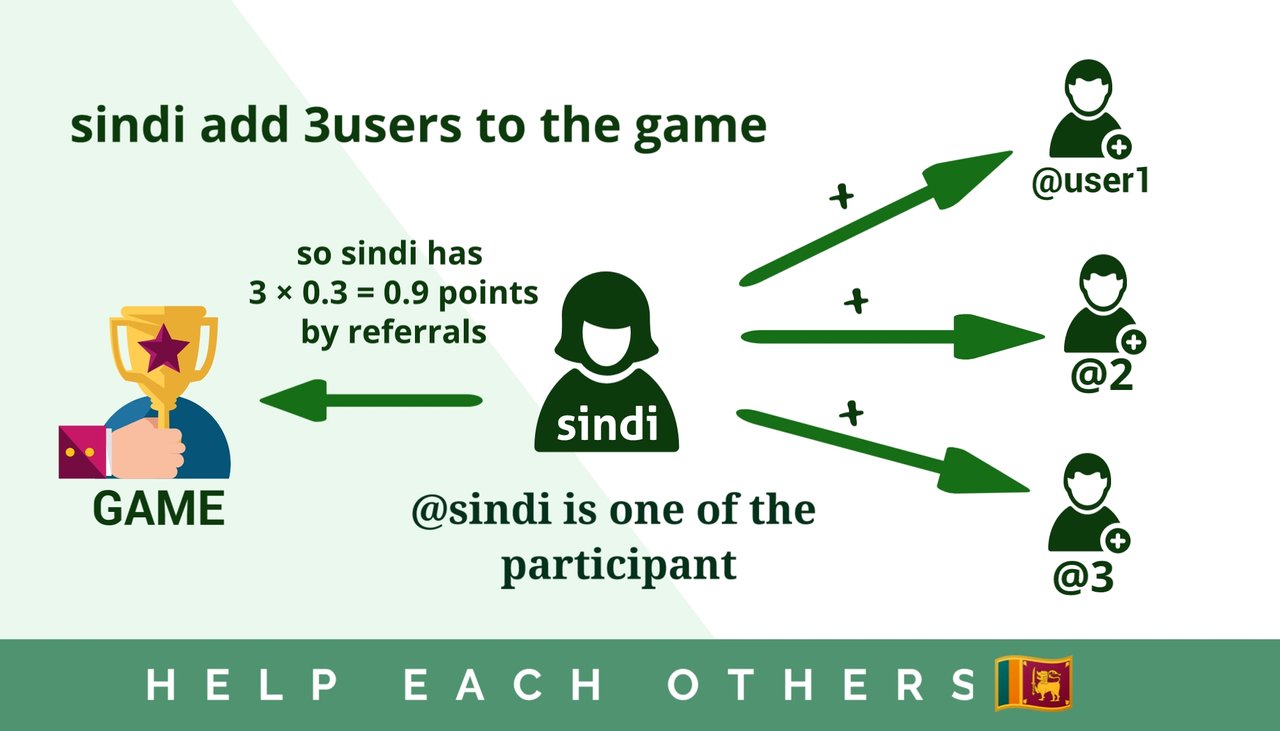 Rules🚩
Well, now you all know what's the game and how can you win. So there are some rules. Read carefully. Any attempt to violate rules will kick you out of the challenge.
Posting articles must be written contents and we are not allowing photos and diary game

Minimum world limit for one post is 300

Plagiarism is not allowed

One valuable comment for one post (if you put two or three, they will be ignored)

Short comment will be ignored. At least 30 words per one comment

Use proper markdown to edit

Make sure to add #slbmc tag (important)

participants who didn't attempt to first 2 activities will neglect after given time period so everyone must comment and posting
Winners reward📌️
We will select 5 winners ranking by their points. Heavy Booming Votes for the top 5 winners and sharing a 50 steem reward pool. So stay active. We hope you have a nice rapid PCR month🇱🇰



Start : 26 April 3AM
End : 26 May 3AM
Deadline : 03 May
Need help? Join our telegram


Cc : @besticofinder
@sindi16
@inudi
@sandaruwa29
@ishdeva
@chanchala
@sanuri
@nalin10
@dawngrapher
@kashvibhagya
@pushpika
@a-lass-wonders
@thimalteb
@nilumadu
@nethanya45
@vishwara
@amali20
@ransika
@hasini
@arshani
@shalitha
@geekpranee
@dulhara19
@virajherath
@sach96