Monster Hunter: World is an action role-playing game played from a third-person perspective.
Similar to previous games in the series, the player takes the role of a player-created character who travels to the New World, an unpopulated landmass filled with monsters, to join the Research Commission that studies the land from their central command base of Astera.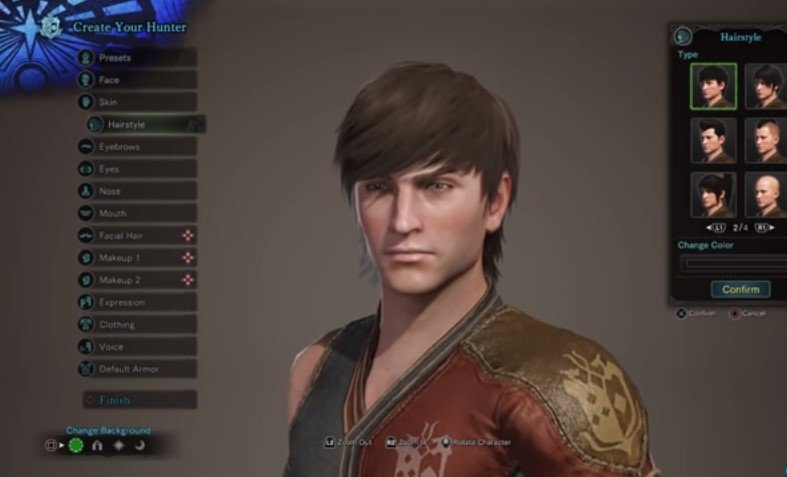 The Research Commission tasks the Hunter to hunt down and either kill or capture large monsters that roam outside Astera to both protect the Commission and to study the monsters there.
The player's character does not have any intrinsic attributes, but instead, these are determined by what equipment the character is equipped with.
This includes a weapon, selected from the series' fourteen archetypes,which then further defines the types of combat moves and abilities the player can use, and pieces of armor, which can lead to beneficial or detrimental combat skills if matched properly.
While some basic equipment can be purchased using in-game money, most equipment is built from loot obtained by slaying or trapping monsters, rewards from completing quests, or items gathered while in the field.
This creates a core loop of gameplay that has the player fight monsters they can beat to obtain the right loot to craft improved weapons and armor to allow them to face more powerful monsters and the potential for even better equipment.
After taking a quest in Astera, or after choosing to simply go on an open-ended expedition, the player is taken to a base camp in one of six large regions that make up the New World.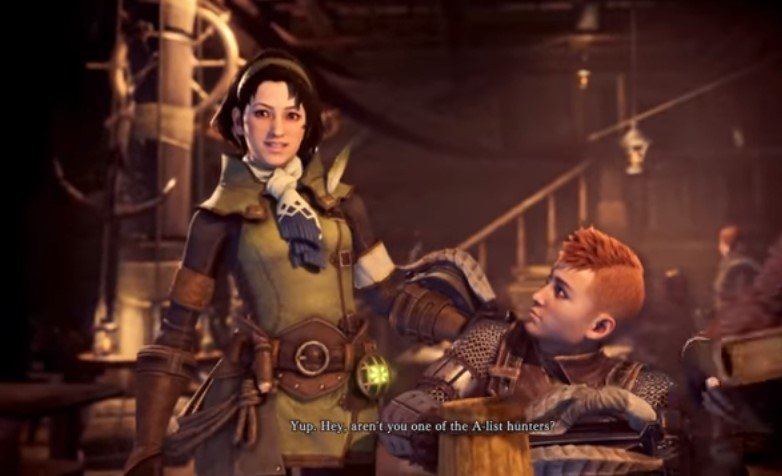 Each region is made up of numbered zones, but unlike previous Monster Hunter games, these zones are seamlessly connected, and there are no loading screens when moving between zones.
The player must traverse zone to zone, though they can quick-travel to any of the base camps in that particular region when outside of combat.
From camp, the player can acquire limited provisions, rest to restore their health, and new to World, have a meal that provides limited-time buffs to the player.
The player sets out to track down monsters, which in World is aided with the use of Scout flies, which hover near tracks and other signs of large monsters, or highlight resources that the player can collect such as flora, ores, bones, and insects.
Investigate the traces of the monster leads to improving the Scout flies' abilities for the quest, eventually enabling them to lead the player via their glowing flight path towards the monster they seek; further, investigating these help the player to gain research towards the monster that helps them gain insight on its strengths, weaknesses, and behavior.
Once a monster is located, the player can take several approaches to either slay or capture it using traps once sufficiently weakened, using a combination of their weapons and items they are carrying.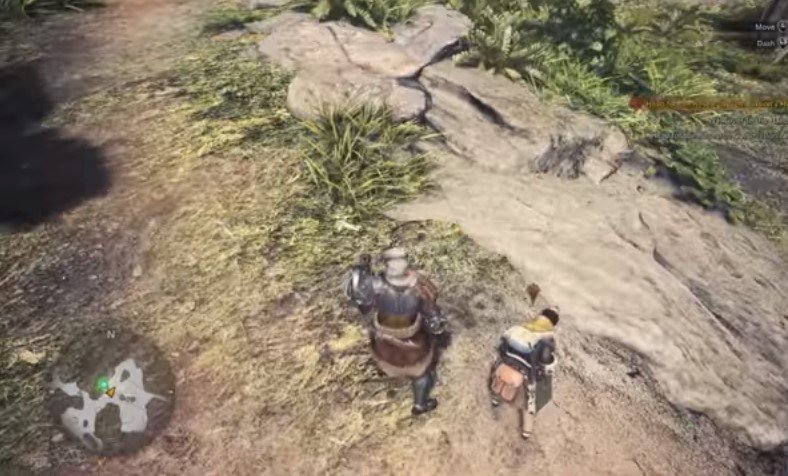 As a monster is weakened, its tactics will often change, frequently becoming more aggressive, or fleeing to a lair to rest or find food to recover.
The player has additional tools within World for combat. Each player has a Slinger, a tool that can be used to fire small projectiles like rocks at the monster to damage it or cause other debuffs, or can be used as a grappling hook to reach higher elevations or pull-down objects onto a monster.
A new type of tool called a Mantle can be used for a limited amount of time; these cloak-like objects provide a buff to the player, such as acting like a ghillie suit to reduce the chances of monsters detecting the player.
Furthermore, the player has opportunities to use the environment strategically against the monster, such as bursting a natural dam to flood out a monster, or leading a monster into another monster's den to cause them to fight each other.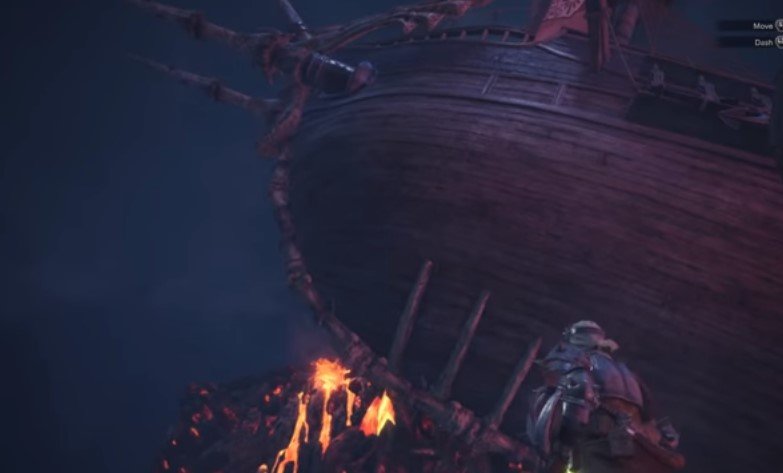 The game includes a dynamic weather system and day-night cycle, which can affect the behavior of some monsters mid-quest.
In combat, the player must watch their health — if it falls to zero, they faint and are taken back to camp but then can set out again at a reduced reward; however, fainting more than three times will cause the quest to fail.
Further, the player must watch their stamina, which is consumed for dodging and certain other attacks and actions; stamina will recover quickly but the player must not take other aggressive actions for this to happen, which can be tricky in the heat of battle.
The player can carry various restorative items for health and stamina; unlike previous games where the player was forced to stand still to consume them, World allows the player to do so while walking, though the player must not be interrupted for a few moments to gain the full effects of the restorative item.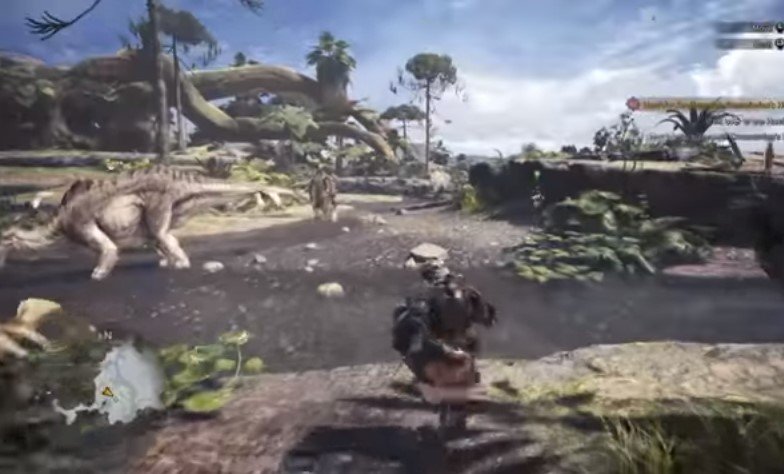 The player must also be aware of various debuffs that monsters can inflict on them, the sharpness of their weapon or the quantity of ammo for certain weapon types, and the limitations of items they can bring on a quest that restricts how much they can recover while in the field.
If the player successfully completes the quest, they gain reward resources, often consisting of parts from that monster along with zenny, the in-game currency.
The distribution of rewards from a quest is determined by rarity, so obtaining certain rare parts may require repeating a quest several times to get a desired part.
Astera acts as a central hub where the player can buy and sell goods, manage their inventory, craft new equipment, and gain new quests.
A core facet of Monster Hunter games is the construction and upgrading of armor and weapons at a forge using the monster parts and resources the player has gained from combat.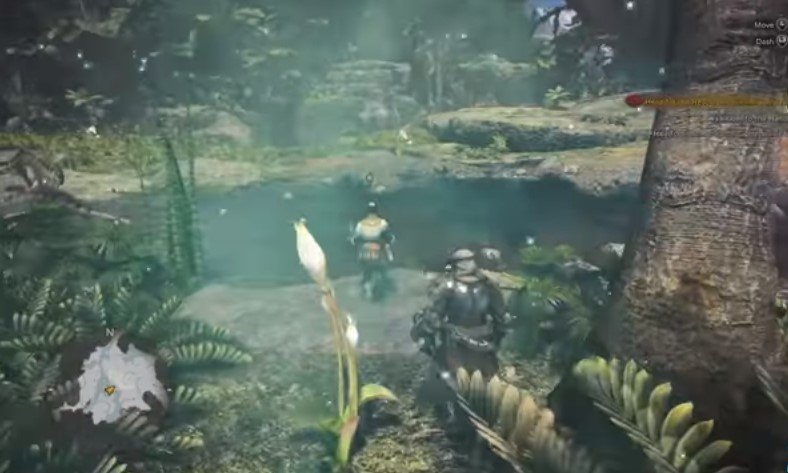 As the player defeats tougher monsters, they can make armor with more defensive value or particular elemental resistance or can improve weapons to be more lethal and deal elemental or debuffing damage.
Weapons and armor also carry various skills which have a number of different effects for the player; World introduces a new streamlined skill system compared to previous games, where each weapon or armor piece has one or more ranks in at least one skill, and the total effect of a skill on the player is determined by adding up all ranks of that skill from all equipped items the player carries.
Additional services in Astera include a farm to grow quantities of flora while the player is out on quests, training areas to practice weapons, a gathering hub to take on special Arena challenges against one or more monsters, and a canteen which the player can order a meal from specific ingredients to provide buffs and special conditions while out on the field.
World features a story mode offered through the quest system.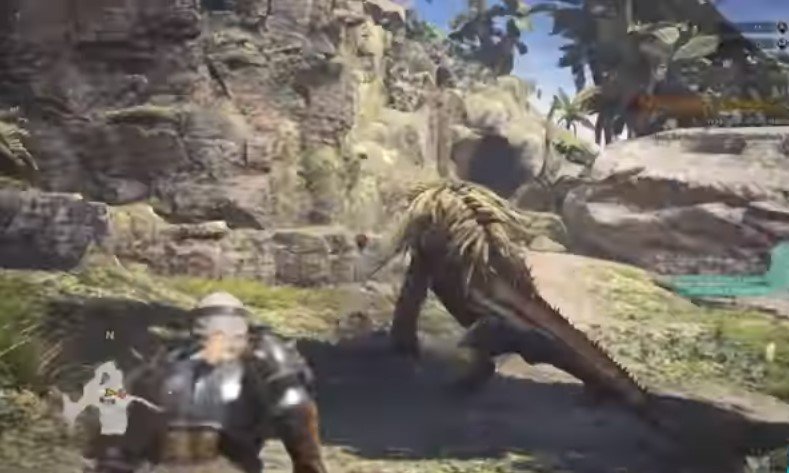 Unlike previous games, where the story mode led the player through and to complete the "Low Rank" quests, before opening the game to more difficult "High Rank" quests without a story driver, World will have a narrative that continues into the "High Rank" quests.
The game's complete story mode is estimated to take between 40 and 50 hours, according to director Yuya Tokuda.[8] Instead of quests that required the player to slay a number of smaller monsters or collect resources, World will offer these as Bounties that can be achieved alongside the main quests, or provided as Optional quests that generally lead to improving some facet of the resources in Astera.
A player can have up to six different Bounties active, and which provide rewards when they are completed.
The player can gain Investigation quests as well, which come from investigating the trail of monsters with Scout flies or by breaking off parts of monsters in combat.
Each Investigation offers a quest that may have unique limitations or goals compared to main story quests, such as time limits or reduced fainting limits but also provide additional rewards; Investigations can only be attempted, successfully or not, a limited number of times before they are exhausted and removed.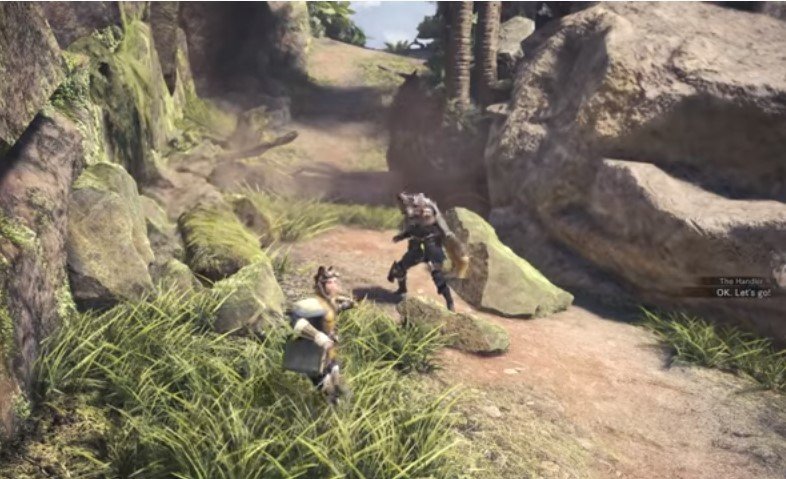 The game supports both single-player and up to four player cooperative mode while being online; there is no local offline multiplayer. The game's quest system is the same in both modes.
Players gather in multiplayer servers supporting up to sixteen players, during which they can post quests to invite others to join, or join other existing quests as long as they have progressed far enough in the game's storyline.
If there are only one or two hunters on a quest, each brings with them a Palico to assist them in combat; these Palico can be equipped with weapons and armor crafted in the same manner as the hunter themselves.
If there are less than four players in a party, a party member can launch a red SOS flare, which other players, while in their instance of Astera, can opt to join to help out, creating a drop-in/drop-out system.
The game also supports Squads, the equivalent of clans or guilds in typical massive multiplayer online games.
The game allows players in different release regions to work together; the game will use a pre-determined set of common greetings and commands that are translated to the various languages so that players can effectively communicate with each other.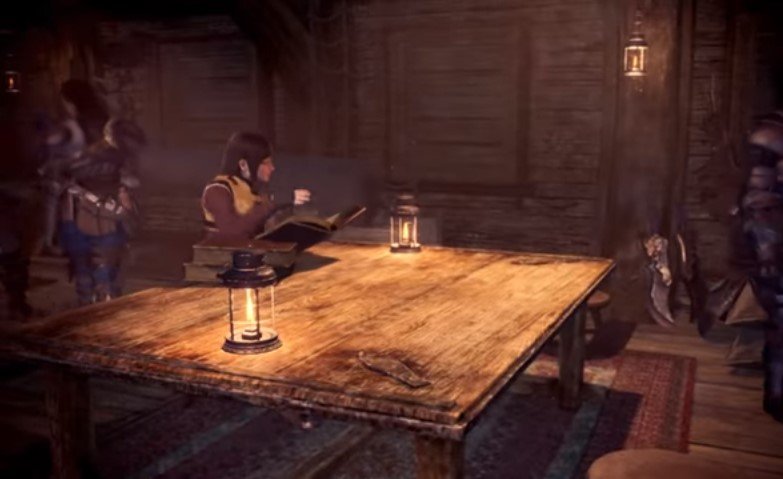 However, players are limited to cooperating with those on the same platform, and will not feature cross-platform play.
Players also need to register with their console's service to use multiplayer features.
With an aim to reach a wider audience than past games, Monster Hunter: World also provides more information to players, such as a companion that will warn the player when they are running low on health, and more details on the advantages and disadvantages of weapons and armors against specific monsters.
In addition to quests shipped with the game, Capcom has offered downloadable content quests, similarly featured in the handheld versions.
However, with the greater degree of connectivity offered by modern consoles/computers compared to handheld systems, Capcom has been able to offer several time-limited Event quests that players can easily jump in on through the new matchmaking system.
Through the event system, the game has included limited-time unique gameplay modes, such as a 16-person raid against a single monster, with players working in teams of four to help defeat the monster.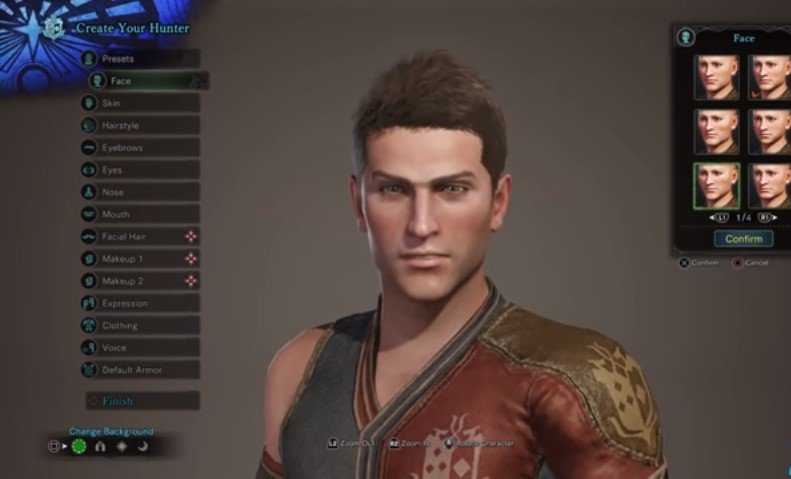 Capcom has also added new monsters to hunt through free downloadable content; the first such update, adding in the Deviljho monster from previous games was released alongside other quality-of-life updates in March 2018.
Capcom also expected to provide paid post-content material as well;however, Capcom does not see World as a type of service, as they do not expect players to continue playing the game five to ten years after release.
The game will not include any type of microtransactions that influence gameplay; Tsujimoto said that as Monster Hunter is meant as a cooperative game, they did not want to create any type of friction between players due to some having simply purchased better equipment with real-world funds compared to those that spent the time to work through challenges to acquire the equipment.[
There is paid downloadable content available for the game, but with the exception of the Iceborne expansion, these are limited to cosmetic items only, such as gestures, character customization options, and stickers used in communicating with other players.