Hello Inven Gaming Community,
Are you interested in cooking? If your answer is "yes" then here is a game for you.
Overcooked is a cooking simulation game developed by Ghost Town Games and published by Team17.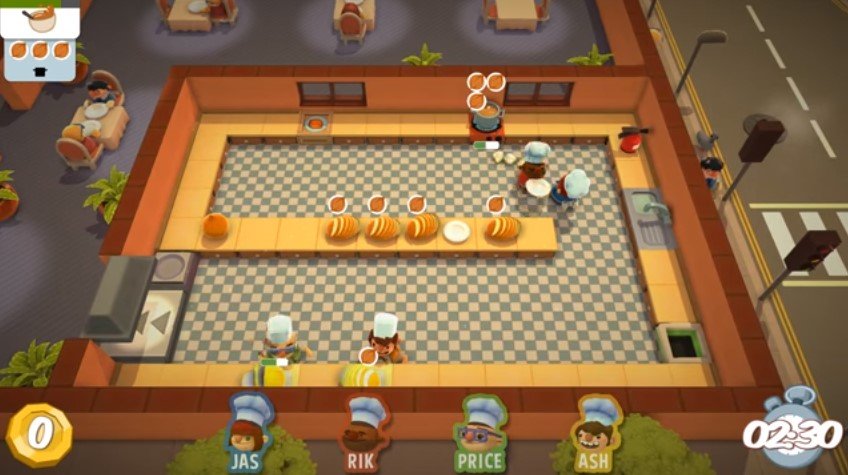 In a local cooperative experience, players control a number of chefs in kitchens filled with various obstacles and hazards to rapidly prepare meals to specific orders under a time limit.
Players in Overcooked take on the role of chefs in a kitchen, preparing meals via preparation of ingredients, cooking, serving, and cleaning up all while under a time limit to complete as many dishes as possible.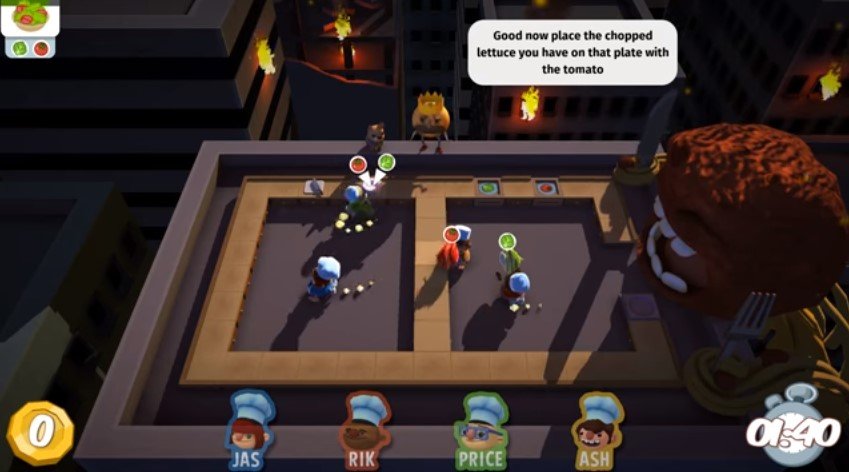 During a round, the players are presented with an order which must be completed within a short time window.
The chefs work together to complete that meal in time. Most often, multiple orders of different types or varieties of meals will be presented in a queue, thus requiring the chefs to work together to effectively complete the orders.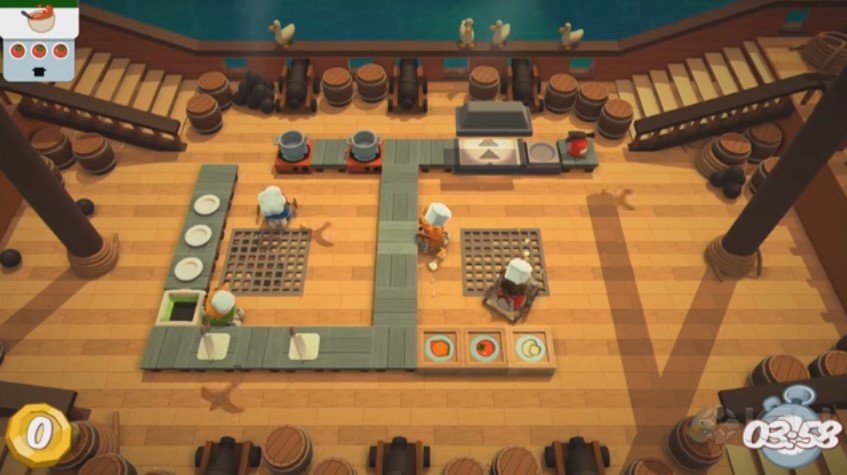 Completing each order correctly earns coins, with bonuses for speed, while orders that are improperly served do not earn any points but only waste time.
The goal is to collect as many coins as possible within the time limit. The players are ranked on a 3-star system based on how many coins they got.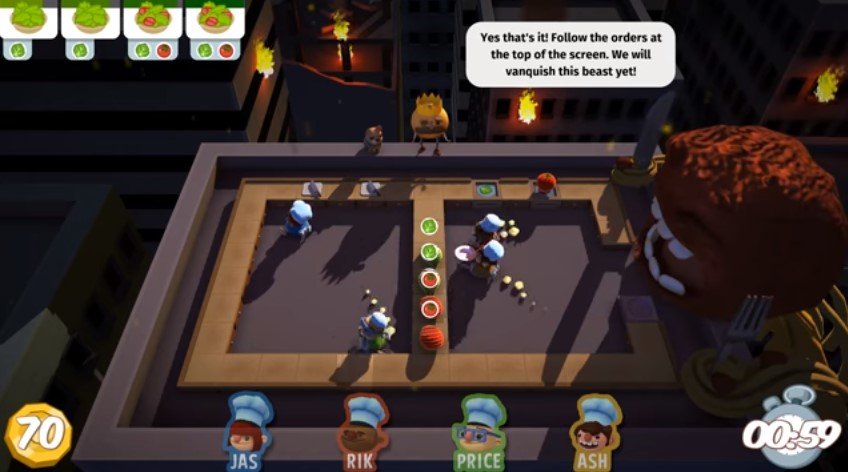 The cooking aspect is made difficult by the layouts of the kitchen, which change each level.
Stations for ingredients, preparation areas, stoves and ovens, serving windows, and dishes are generally all separated across the kitchen, requiring time to move between them.
There also may be other obstacles or challenges, such as a kitchen separated by a pedestrian crosswalk, with the pedestrians potentially getting in the chef's way.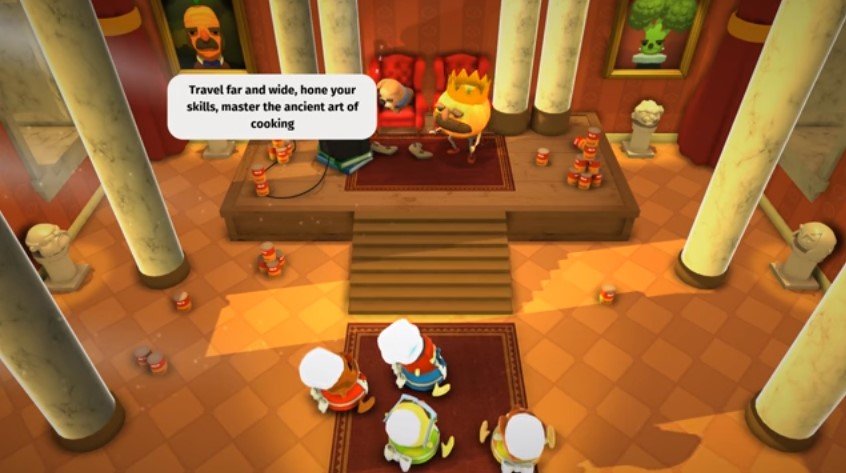 Another kitchen is set on the back of two trucks traveling at different paces down a road, making switching from one half of the kitchen to the other not always possible.
Yet another kitchen is set upon an iceberg, requiring players to make more careful movements lest they fall off.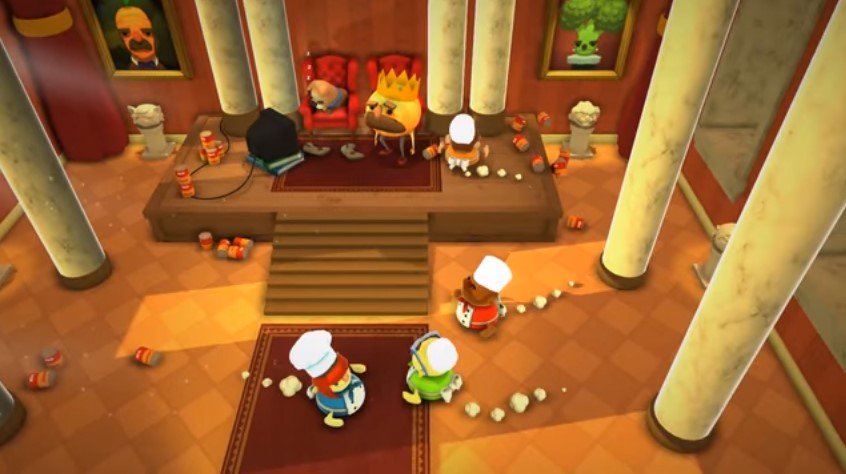 There are about 28 different kitchens in the game's campaign along with a final boss level.
Overcooked was designed as a local cooperative experience for up to four players.
There is also a competitive multiplayer option, requiring the chefs to score the most points in a limited time.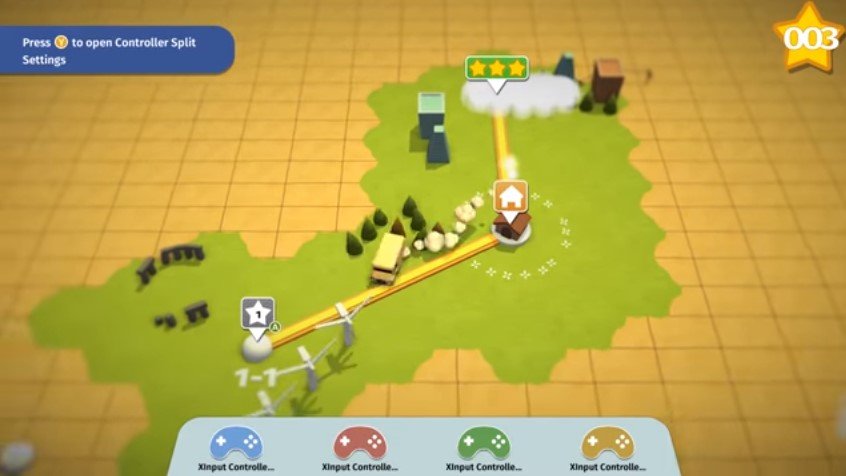 The game also has a single player mode where the player can control two chefs, switching between them at any time, or by selecting a specific control scheme, can attempt to control them both at the same time.
There are no present plans for online multiplayer for the game.