As you all know ,we are in last 5 days of season and I think it will be interesting to track the progress how the game will end in next 5 days.
So in the end of this post , I will compare the stat with my previous post
Season Countdown: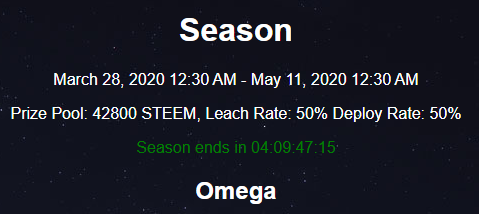 Top 10 player currently in season.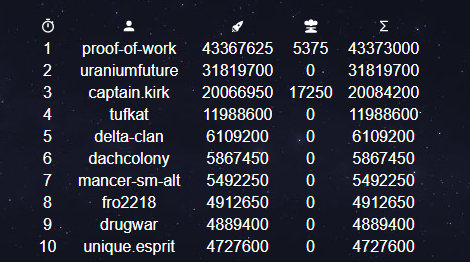 There is no change in top 10 ranking today but @Proof-of-work extended its lead on @Uraniumfuture by 12 million point.
Look like Proof-of-work is going to be champion and will get 15000 steem.
Total Stardust supply currently:

So supply is reduced by 4 million SD, Will supply become zero or less than 10 million at last day?
Top 10 Wallets currently: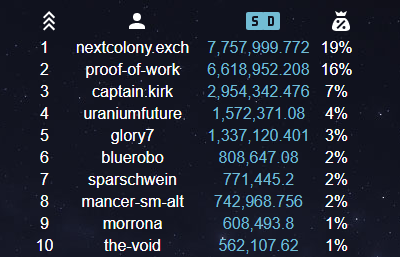 Look at Proof-of-work wallet, it has nice 6.6 million SD on its wallet. Nextcolony exchange wallet has now only 7.7 million SD.
Can we expect a price bump in SD price?
Market price of Stardust:

Ask price is slightly increased and bid price is slightly decreased. 24 hr volume is 82 steem means that we still have a little market for SD.
Friends, if you want any other stats just add in comment.