As you all know ,we are in last 5 days of season and I think it will be interesting to track the progress how the game will end in next 5 days.
So in the end of this post , I will compare the stat with my previous post
Season Countdown: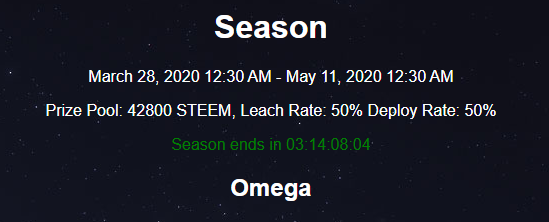 Top 10 player currently in season.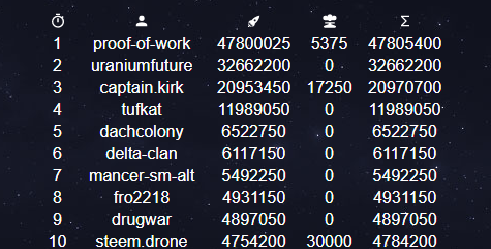 @Proof-of-work
extended its lead on
@Uraniumfuture
by 15 million point. Steem.drone is not at 10th position replacing unique.espirit.
Total Stardust supply currently:

Supply is now going for less than 40 million USD, but I do not hope any price surges.
Top 10 Wallets currently: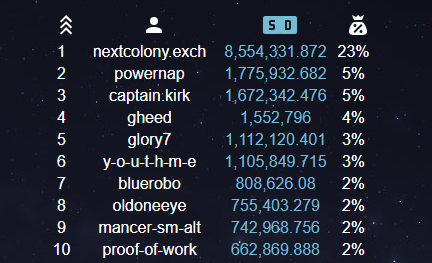 Exchange get one more million SD extra from yesterday balance, so user want to sell SD?
Market price of Stardust:

Ask price and bid prices are increased. 24 hr volume is 201 steem means that nice trading of SD happened yesterday.
Friends, if you want any other stats just add in comment.