As you all know ,we are in last 2 days of season and I think it will be interesting to track the progress how the game will end in next 2 days.
So in this post , I will compare the stat with my previous post
Season Countdown:

Top 10 player currently in season.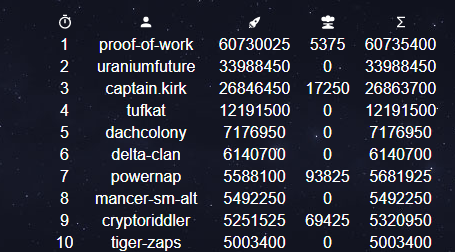 Today, tiger-zaps is new entrant in top 10 replacing powernap.
Total Stardust supply currently:

We are in final days ,still 30 million SD is left ,look like millions of SD will not be used.
Top 10 Wallets currently: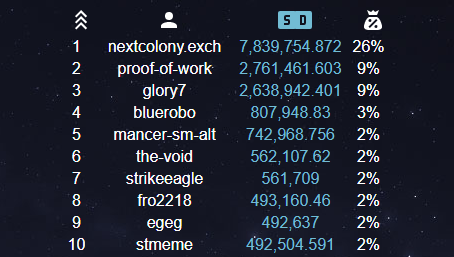 Still wondering what top wallets are planning with this SD? or simply forgotten?
Market price of Stardust:

Market traded volume was 252 steem,i,e is actually nice.Ask and bid values did not deviated much from yesterday's value.