As you all know ,we are in last 5 days of season and I think it will be interesting to track the progress how the game will end in next 5 days.
So in the end of this post , I will compare the stat with my previous post
Season Countdown:

Top 10 player currently in season.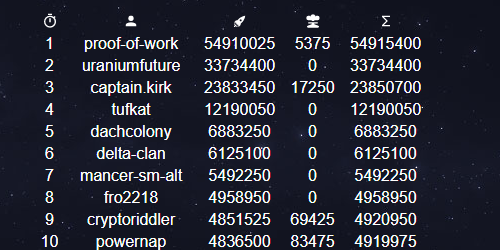 Cryptoriddler and powernap are now 9 and 10 respectively replacing drugwar and steem.drone. On the top spot Proof-of-work just widened his lead over Uraniumfuture.
Total Stardust supply currently:

Top 10 Wallets currently: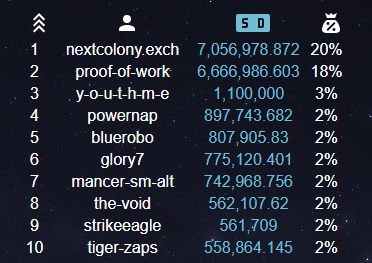 Still millions of SD in top wallets, will it become zero in coming days?
Market price of Stardust:

Ask price and bid prices are increased. 24 hr volume is 336 steem means that nice trading of SD happened yesterday.
Friends, if you want any other stats just add in comment.