When the Sony PlayStation was announced fans were promised "new" experiences. For the most part, the early releases were more of the same except for a few key different titles. Sure, Cyber Sled, Wipeout, Twisted Metal and a few others were awesome new experiences, they were still similar to other titles we had seen up till then. Well, when we got the first bit of exposure to Aquanaut's Holiday it was obvious those "new" experiences were on their way. Too bad it didn't sell worth a damn.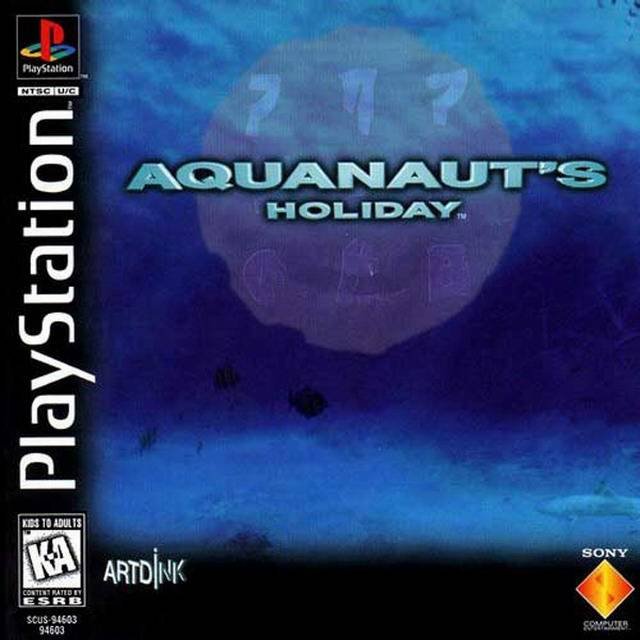 PlayStation was experimental
Aquanaut's Holiday
and
Tale of the
Sun
opened my eyes to what could be with the new generation of consoles. Too bad there weren't a lot of these titles released in the United States. That just makes these titles little treasures unto themselves though.
Sure the draw distance is horrible by today's standards, the graphics may appear subpar and animation may be stilted but there is something calming about just swimming. Just exploring the ocean- an area of the planet we know precious little about. Your goal here is just as bewildering to gamers as the premise of Abzu. Here you are tasked with simply building a reef that attracts a wide variety of sea life.
Take a day off with Aquanaut's Holiday, it is the spiritual precursor of Abzu.

Aquanaut's Holiday was unique
There is more to
Aquanaut's Holiday
than simply swimming around and building a reef though. While there are no enemies to really count, you can find some really cool underwater stuff. Treasures, ruins and other mysterious things will be unearthed if you play well enough.
Over the head of many
Too bad a lot of gamers back in the day, and since, have viewed
Aquanaut's Holiday
as a boring experience. There is a lot to enjoy here but you need to have a penchant for underwater exploration.
If you want to know more about Abzu, check out my preview in the first issue of Little Player Magazine. Head over here for more adventure games.
Want to grab your own copy of Aquanaut's Holiday then hit eBay

or Amazon

.
This article was originally published on Retro Gaming Magazine.