Brutal Paws of Fury is a sign of the times. It was the mid 90's when fighting games were all the rage. EVERYONE just had to have a one-on-one fighting game or they felt naked. Gametek was a company that could use a hit in this genre. Who would not want to be in on that action? The question was - how would Gametek's entry stand out against the competition? Considering Disney was reviving their classic movies (copyrights/trademark protection, I mean fan service) it was inevitable. Take the Disney method of giving animals human traits and pit them in combat against each other. Sounds like a match made in fighting game heaven. If only it was.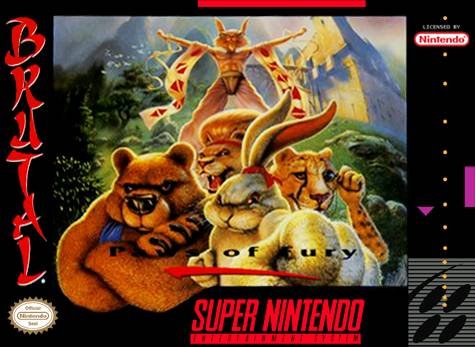 Bringing many parts together
Brutal Paws of Fury uses anthropomorphic animals that are skilled in various martial arts disciplines. The background story revolves around a tournament that happens every four years, known as the "Brutal Island Tournament". In true fighting game style, the winner of this tournament receives an audience with an exclusive, elusive even, character. By audience I mean you get to fight this mystery character. In Brutal Paws of Fury you will challenge the Dali Llama who holds the coveted Belt of Heaven championship (Ryu and Ken wouldn't be caught dead challenging for this belt).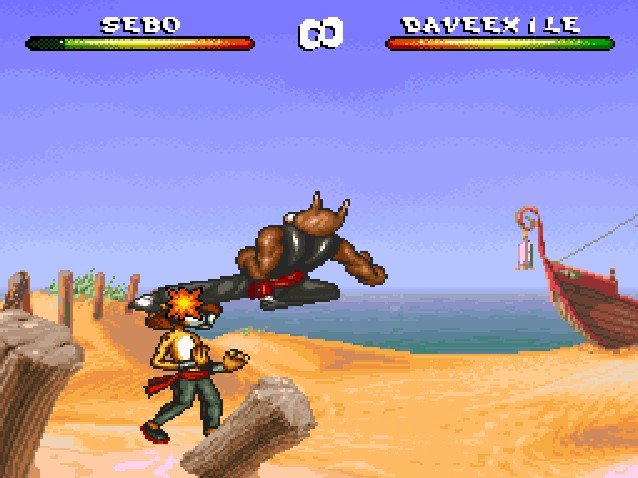 Brutal Paws of Fury did things slightly different
An aspect that either was viewed as tasteful or annoying as all hell was the fact that foreground objects could obstruct your view of the action. This is something a lot of newer side scrolling endless running games have implemented. For the most part, this was cited as one of the lesser evils that Brutal committed. The biggest problems were slow gameplay, sluggish controls and generally not that great of a fighting game.
Brutal Paws of Fury saw many ports
Brutal Paws of Fury has gotten around, it has hit the Super Nintendo, Sega Genesis, Sega CD, Sega 32X, Commodore Amiga, CD32 and DOS (if I missed one or two, please let me know in the comments and I will amend this list).
Generally speaking, there are better fighting games available but for those wanting a "Disney-ish" look in their brawling, there are not too many choices.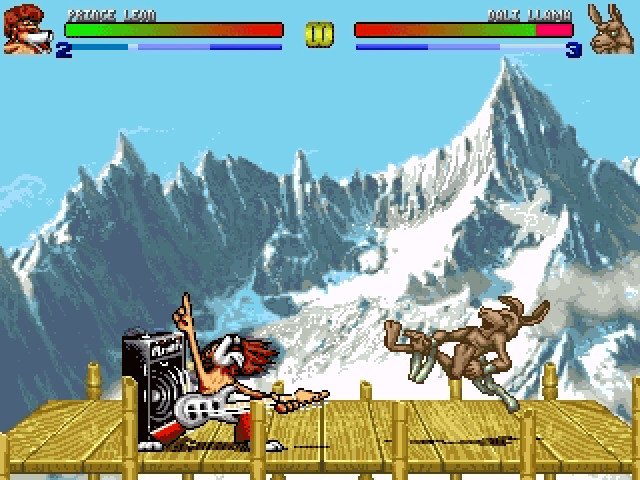 Do not hold your breath for a digital re-release
Unfortunately, Brutal Paws of Fury is a victim of time itself. There is only one way to officially play this game now, owning a copy. There simply are no digital re-releases available. This could be a case of no one knowing exactly who owns the rights anymore. This happens a lot with older titles and is usually the Number 1 culprit in keeping those titles unavailable to modern fans. If you want to grab a copy of Brutal Paws of Fury then check out eBay and Amazon. They have have tons of other things available too. Your purchase costs nothing extra but helps us keep the lights on here.
This article was originally published on
Retro Gaming Magazine
.