Sega were once known for their arcade games. This genre was what they used to battle Nintendo until Sonic was released on the Genesis. Even after the blue guy was released arcade ports were a strong category for Sega's consoles. This was no more apparent than on their Saturn console. For the first time, Sega was able to give almost arcade perfect ports to fans. This was thanks to extremely similar hardware use in their quarter munchers. Sega were also known for putting their own unique spin on popular genres and sports. Take decathlon running - a sport that you would not expect to make a fun game. Mix in Sega's brand of uniqueness and you get Decathlete.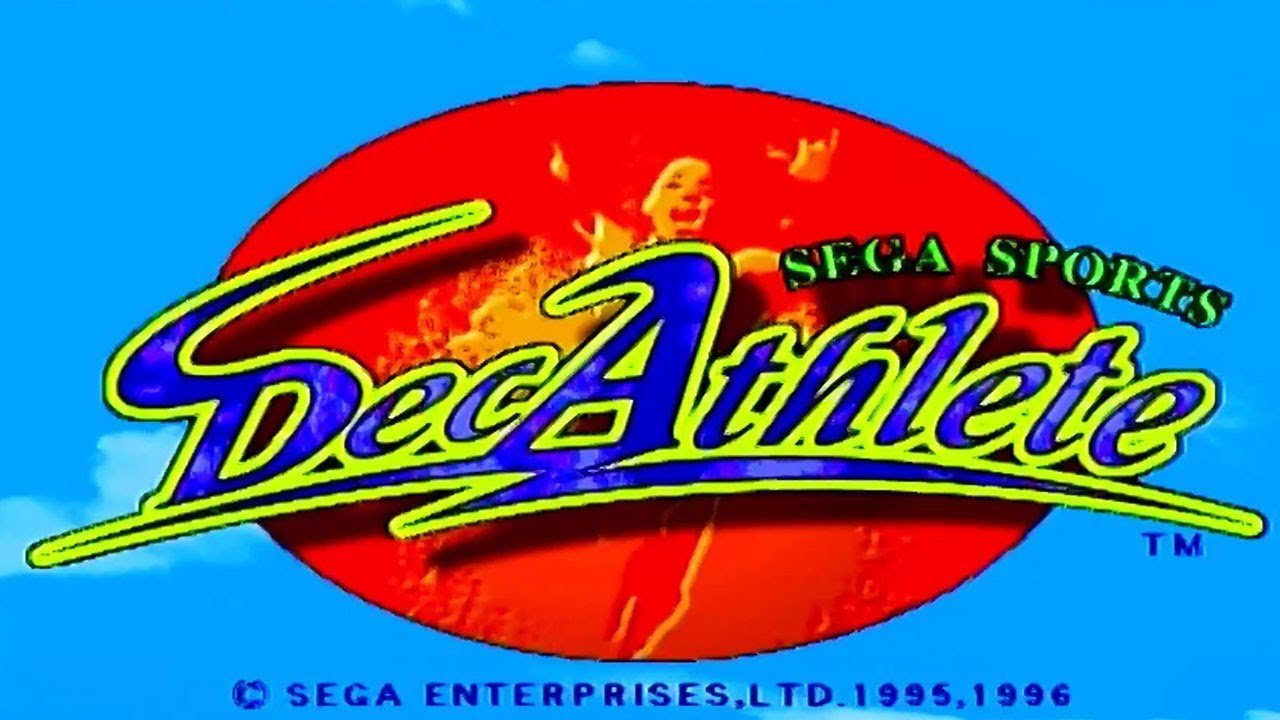 Decathlete was not the first
Decathlete
was our first taste of this sport since Konami's
Track and Field
on the Nintendo Entertainment System. At least in North America. That was two console generations prior. More if you count 3DO and Jaguar as their own generation as they were tweeners. The point is, Sega were putting their mark on the track and field genre of games. Sega were doing their best to take the title from Konami who held it by default.
Decathlete is a button masher style game (so was Konami's Track and Field). The faster you hit the right buttons the faster your character runs, higher they jump, etc. There are many events to test yourself in including hurdles, high jump, distance jump, laps and more. All of these have that trademark Sega feel to them.
Decathlete features cool sweeping camera angles thanks to the polygon based world. This helps keep the events somewhat fresh and interesting since they are not always played from the exact same angle. Sega knew how to make cool interesting games. Too bad they don't continue to do this on modern consoles as a 3rd party.
Don't have a copy of Decathlete for Sega Saturn? Hit Ebay

or Amazon and help RGM via your purchase.
This article was originally published on Retro Gaming Magazine.