Screaming Wings 2020 is an interesting creation. At its core it is mainly a graphical improvement. What it represents is just how cool computer gaming can be. Sure, there have been graphical improvements for console games. Sadly, most of those require a specific emulator to run. Worst case scenario they run on original hardware but require additional, costly, hardware to be purchased. Screaming Wings 2020 runs on the original hardware.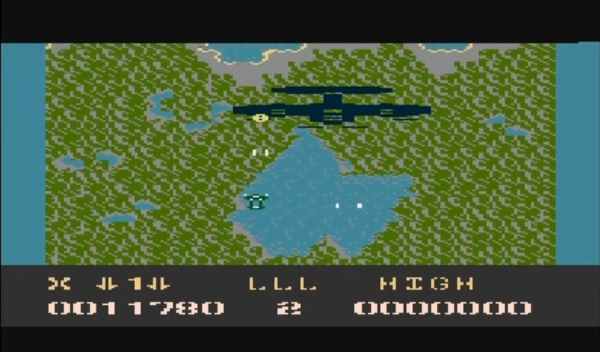 What is Screaming Wings 2020
For those that do not know the original game, it is an overhead scrolling shooter from the mid 1980's.
Mechanism.fr references
Capcom's 1942
game as a similar title. I must agree, based on what I have seen so far,
Screaming Wings 2020
is similar.
You pilot an older plane; no distinct model is noted. Good luck finding information on the game thanks to Planet of the Apes. Enemies come at you from various positions around the edges of the screen – some shoot, others just fly by. All require being shot down or avoided. You want the high score, right? That means shooting them down.
There are four stages in Screaming Wings 2020, no boss battles, and tons of enemies. Collect power ups that are left behind and keep pushing forward.
Changes improved the original
Most notable among the changes is the distinction of enemy fire. In the original game, as shown on
Indie Retro News' website
, you can see the background is quite busy. This effect can make it hard to focus on enemy fire.
Franco Catrin, an Atari Age forum member, has taken it upon himself to improve your odds of beating Screaming Wings. He took up this challenge on the Atari 8 Bit line of computers. This game saw release on other platforms such as the Commodore Amiga as well.
Mr. Catrin has also released some development tools that others may find interesting and useful. I just wanted to make note of that in case we have anyone proficient at this type of work reading this. Those tools are linked in his first post on Atari Age.
What scrolling shooters rule your gaming time? For me, as I suck at them, I tend to play many different ones – often obscure stuff. Lately I have been enjoying the various Darius games though.
This article was originally published on Retro Gaming Magazine.