Final Fantasy represents just how close Square, now Square Enix, was to bankruptcy. They had enough money to release one more game, a role playing game was ready so they released it. Since this could have been their final game, they chose Final Fantasy as the title. Little did they know at the time that they were launching a phenomenon unto gamers. It is the story of legend, a triumph at the 11th hour. Square Enix were beyond successful with what they thought was to be their last Nintendo Entertainment System game. Role-playing game (RPG) fans are still enjoying this franchise today. The series nears 20 releases total across many platforms (not all Nintendo).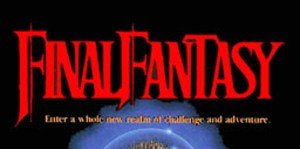 Final Fantasy represents a unique time
When Square Enix started down this path, RPG's were not popular on consoles. They were more of an anomaly on consoles than they were a selling point. Sure in the personal computer world role playing games were popular but they were leagues more complicated. Console role playing games were more limited in scope, graphics and sound and length in comparison to computer
role-playing games
. Final Fantasy was no different. It was optimized for the console and did not stray too far from a simple interface.
Square Enix were confined
This was a major selling point for
Final Fantasy
, what many would have thought would be a bad thing. Square Enix relied on word of mouth advertising - consumer level Internet was minuscule at time of release. The simplified interface and intriguing story brought in droves of fans looking for something different.
Tons of Final Fantasy ports
Square Enix has re-released and remade the first game
many times over
. Few companies update their games when re-releasing them (Sega, we are looking at you). Square Enix is not one, even though many updates are small, they at least try. Graphics were updated a bit in
the PlayStation
and
Game Boy Advance
re-releases rather than straight ports for instance.
This is where it all started role-playing game fans. Check out Amazon or eBay for your desired version of Final Fantasy.
This article was originally published on Retro Gaming Magazine.