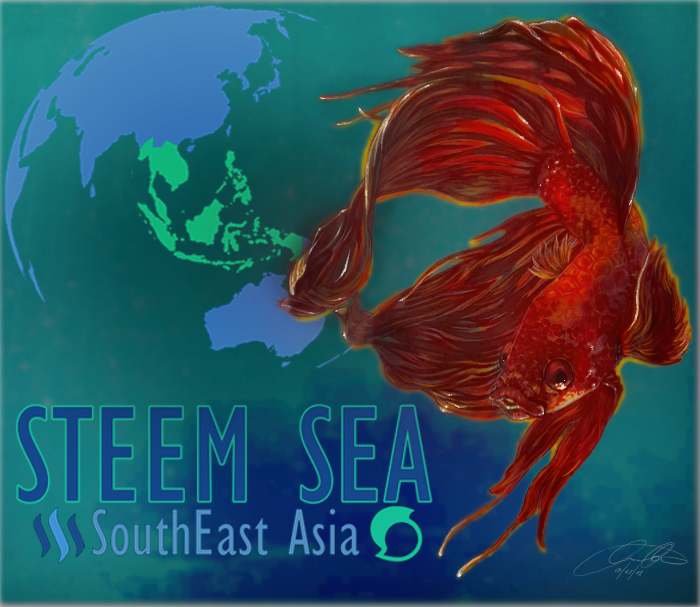 digital art by @hanna716 and @mikejosephortega , 50% rewards for @steem.amal

Hellow Redfish aka Aneuk Seurideng!
Week 7th:
How are you doing everyone? I hope you are always happy and have a good time on steemit. I apologize for being late to post this information today. I've been so busy with the game in these last few days. I asked my colleague to back me up on the support team so I can do this post in few minutes. There's a piece of wonderful information we got this early of September. You really need to READ THIS. The information provided in that post is having a close relation to this program purposes. It's a great achievement for everyone in Steem SEA's Community. Thank You!

Let's see how our fellow redfishes grow this week! A bit slow here and there and perhaps everything is going to be "sky-rocket" soon too. I forgot to add
@fycee
to the second level last week, but now I have corrected it. Those who are in Level 1 can be moved to Level 2 as long as they have 250 Steem Power. We have one new participant
@wantimaulidar
and I already delegated a small amount of SP to help her catch up with everyone.

If you want to join us, please leave your comment here and make a request that you want to be observed by write down your account name, the date of your account created, and your current SP. I'll do the check on https://steemworld.org and add you to the list next week. The only condition is your SP is less than 450 SP.
Bang Muhammad @hasinbadir, you're awesome. You can grow up a Lil higher than the others this week, finally and I hope you can keep up the good work too. @hamidsteem, you are doing good, but you need to verify yourself as part of Steem SEA soon, also completed your achievement tasks too. @longberry, just a few more SP to move up to Level 2 and I know you can do it. Take your time and enjoy your steemit days.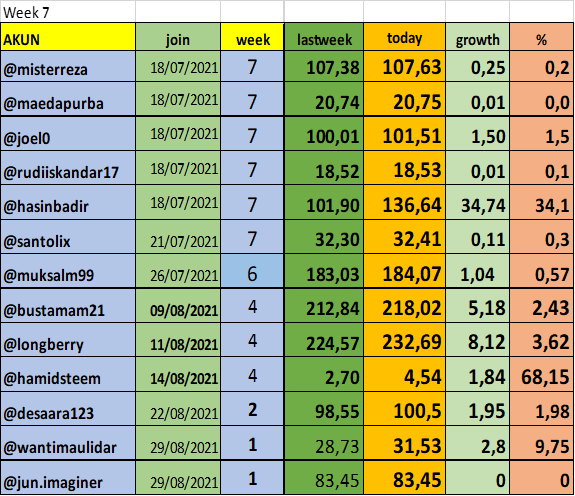 ---

Hey Look!! We have another graduate this week. Congratulations @lianaayuliana for a massive super power-up you did within 7 weeks of being in this program, I'm so happy to see you leaving and start your day as Salmon in Steemit and perhaps in a couple of months, you'll be a dolphin too. Good job!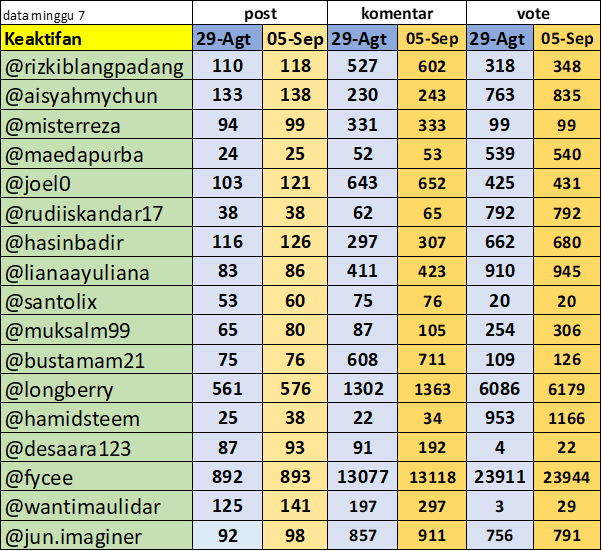 ---
The activity this week is quite impressive too, even though there are still redfishes who don't optimize their "upvote" to support others or only did "hit and run" through their posts. I would like to suggest @firyfaiz and @mirzamg who are also in charge to choose the best posts of the day to consider the activities of the author as one of the reasons to choose them. Maybe later we can see real Steemians in Steem SEA through several programs we're conducting at the moment. By the way, if you are curious how to be on the list, you'd better read This post.
Time for a Celebration!!

This is My Third Redfish Graduation Ceremony! The Most Impressive one. You're so amazing
@lianaayuliana
and for that, you'll get 5 steem as graduation rewards. You're also eligible to extend the 200 SP for the next 2 weeks. Don't stop Growing okay, thrive, and move forward!.

As part of the community, we need to support the program and also watch how the program is implemented, you can find much information on trending but you need to read it carefully. Please Read This if you want to support the community. We're probably struggling hard in our daily life, but sharing with others won't hurt us at all. Again, I don't want you to put any burden on your shoulder and mind. Do whatever you like on steemit but make sure you're following the Term Of Service, not violating any rules, and Have Fun Too!.
To our Leader @anroja, I'd like to ask your favour, please delegate 100 SP to @hasinbadir this week, he's been growing wonderfully. Thank You!
Thanks Everyone, and See you Next Week!