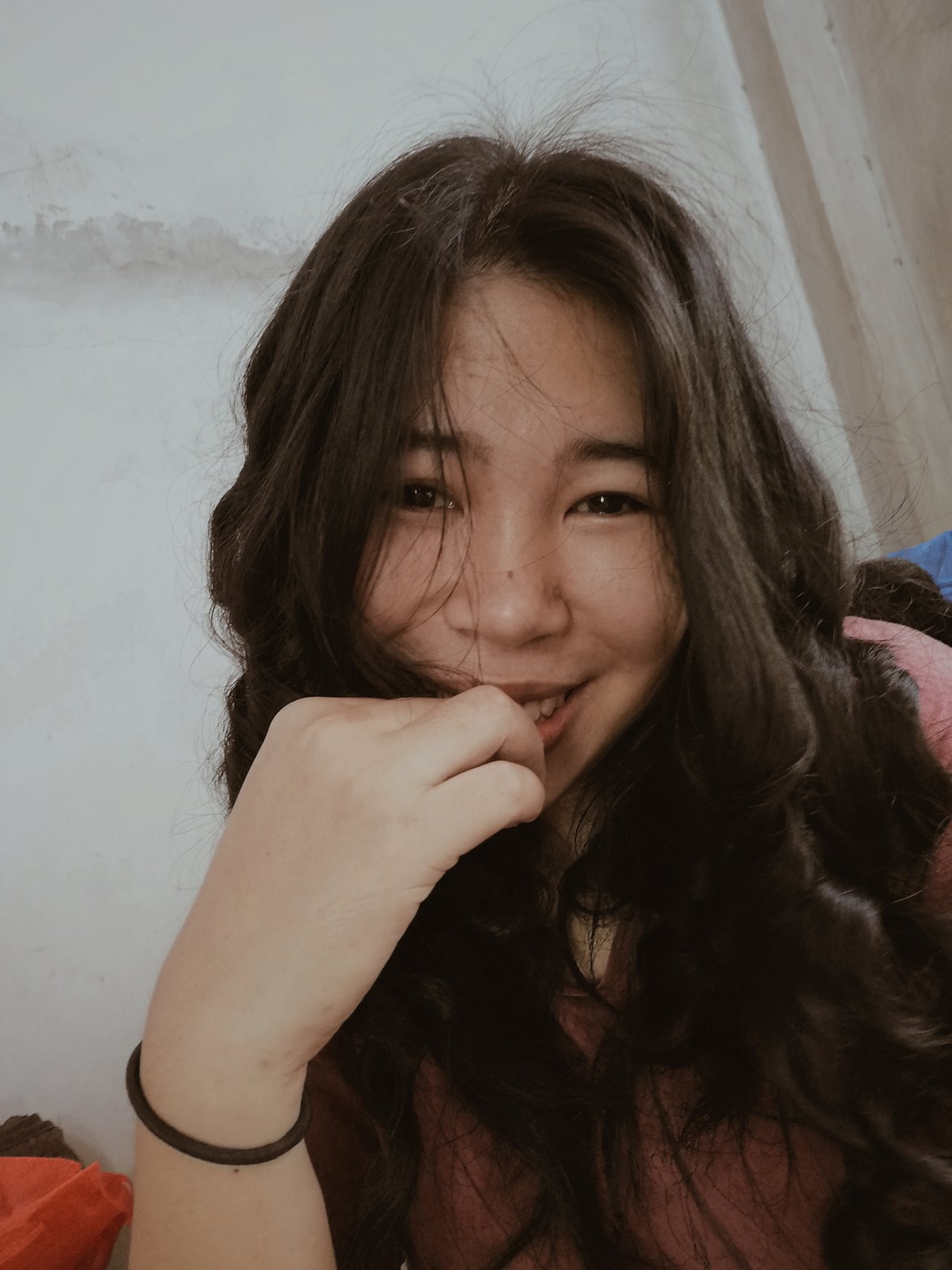 Hi, I'm @goiinmary!
Hello everyone!
After a very long time, I'm finally back, and this is my first post of the year. I've decided to share my art here in Steemit again. My busy sister, @kneelyrac, encouraged me to start over here in Steemit. I'm still confused since there are many changes, and the only thing that my Ate told me is to participate in the Diary Game.
With that, I decided to share my first art for this year as my first comeback post here in Steemit. I did scribble since I honestly have been feeling lazy in doing art for quite a while. For the past few months, I've dedicated my time to playing mobile games like Mobile Legends. I haven't been reading and drawing. Now that my sister gifted me a Watercolor Set, I think it's time to get back on track. Not totally, but from time to time, I'll make time for art. Maybe after I play mobile games?
Before that, a short introduction of myself. I'm Mary @goiinmary. My username is from One Piece, one of my favorite Anime. It's the combination of my name, "Mary" and the Straw Hat Crew's first ship," Going Merry". Instead of Merry, I replaced it with my name, making it Going Mary. And to add some username aesthetic vibe, I made it to @goiinmary. As mentioned, my eldest sister is @kneelyrac, and she encouraged me to be active here again.
These days, I'm into gaming. I may have been playing most of the time, but I do love Art the same as my sisters @kneelyrac, @kirei, and the youngest one, too. I am also fond of Photography. I have dogs and a cat whom I love the most.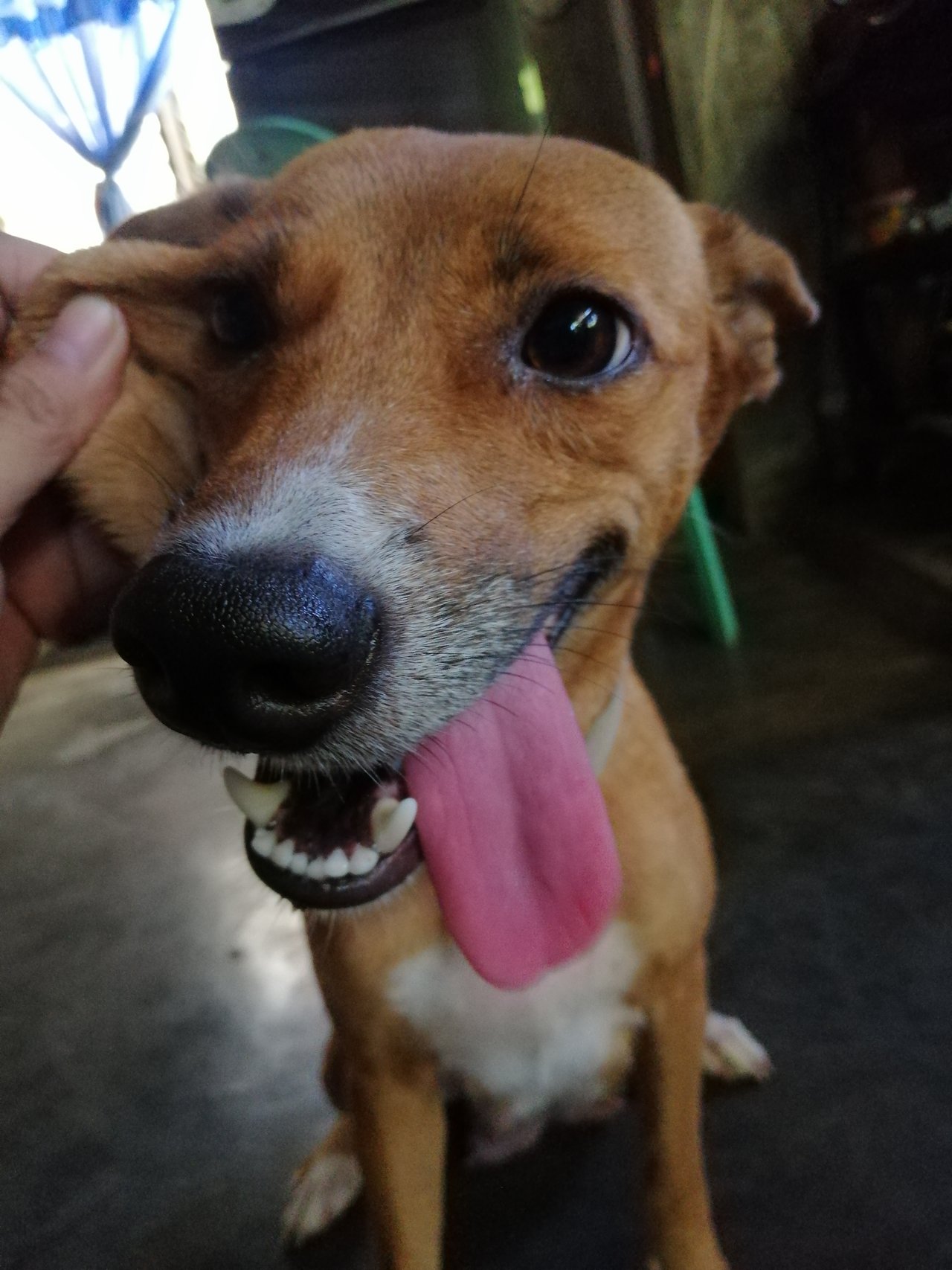 This is Dapyang. We call her Pyang-pyang. She is our adopted dog since she can't stay on the ship with her previous owner, which is a seaman.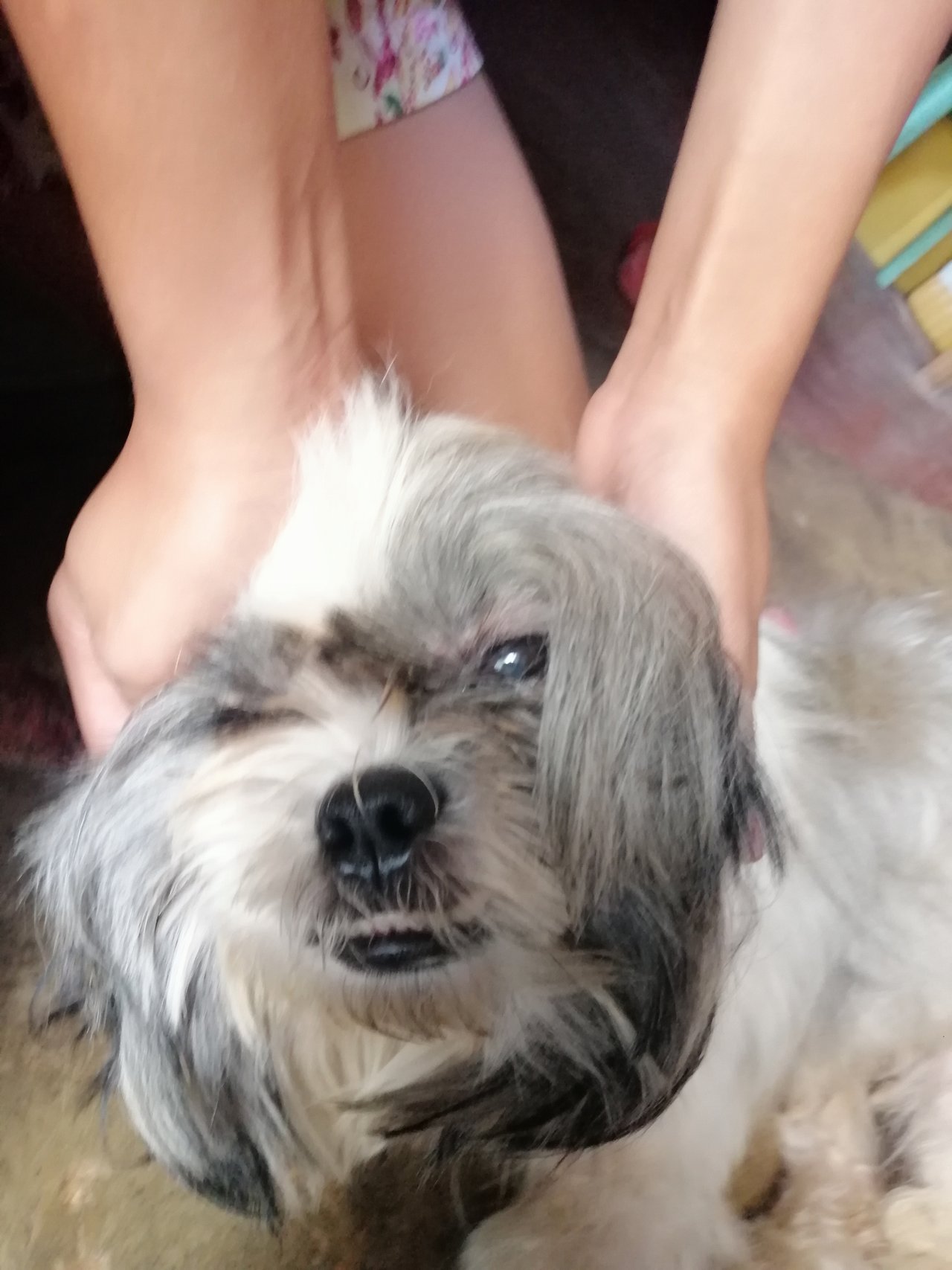 Another adopted doggo, Killua. His name is after the Anime, HunterXHunter. He was given to me because her previous owner is very busy and can't take care of him. Also, Killua is the brother of our angel, Chibi, who is now in the dog heaven.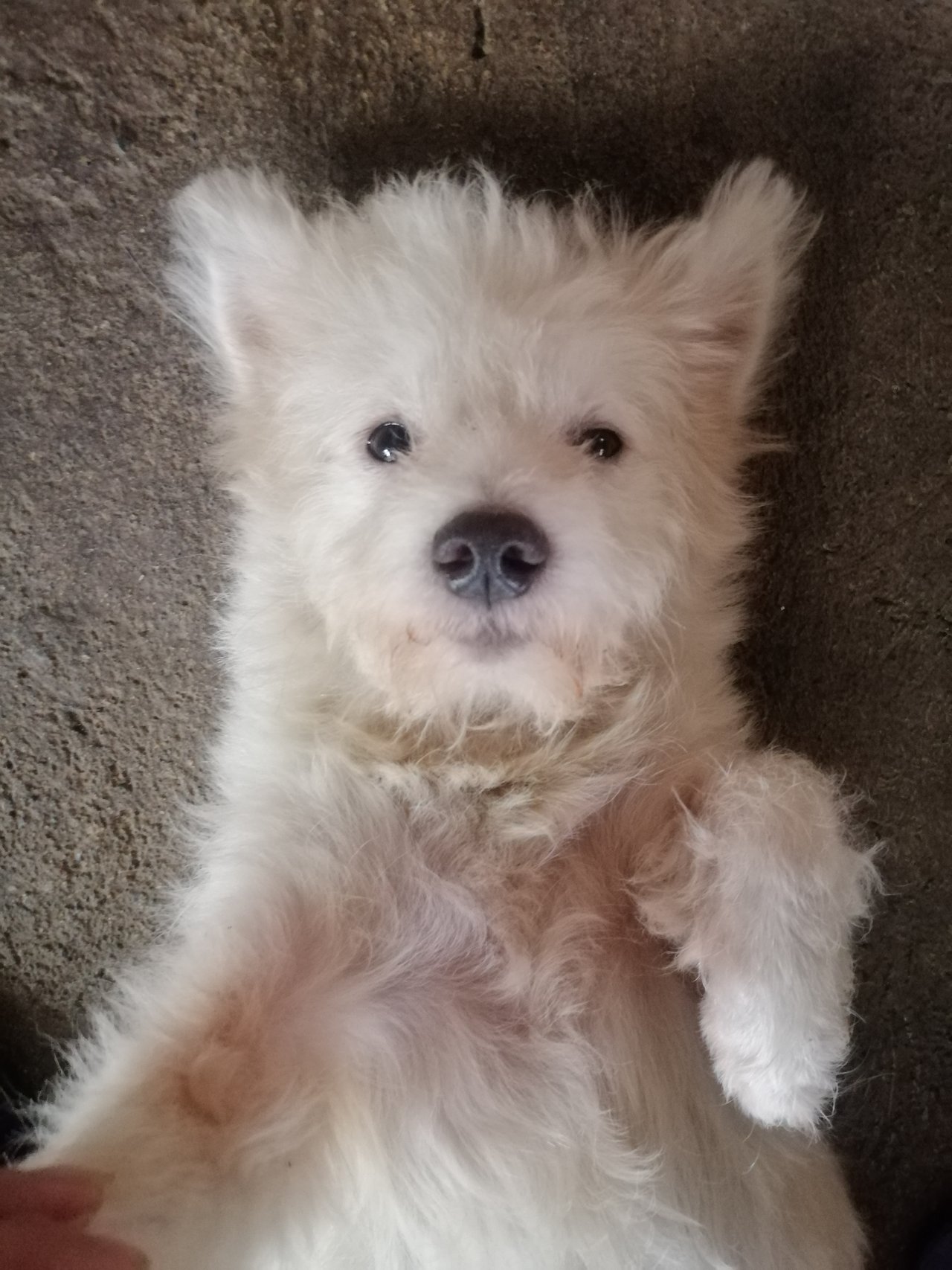 This is Yuki. We named her Yuki because her fur is white. English meaning of Yuki is snow. My Ate's boyfriend gave Yuki to her when Chibi died.
I'm trying to be as productive as possible. I always start my day by playing with my dogs. We have seven dogs, five pups, and a cat. Our cat is not a friendly one. She always keeps her distance, so I only play with the doggos. For the past few days, it was raining here in our place. Now that the sun is shining again, I decided to clean our roof because there were many dried leaves. Both my father and my Ate are not here, so I'm the only one who can do this chore. I had this urge to clean it the moment the sun was out. It felt like our roof was heavy because of the leaves. Unfortunately, I don't have pictures of me doing this since I didn't expect to share this one.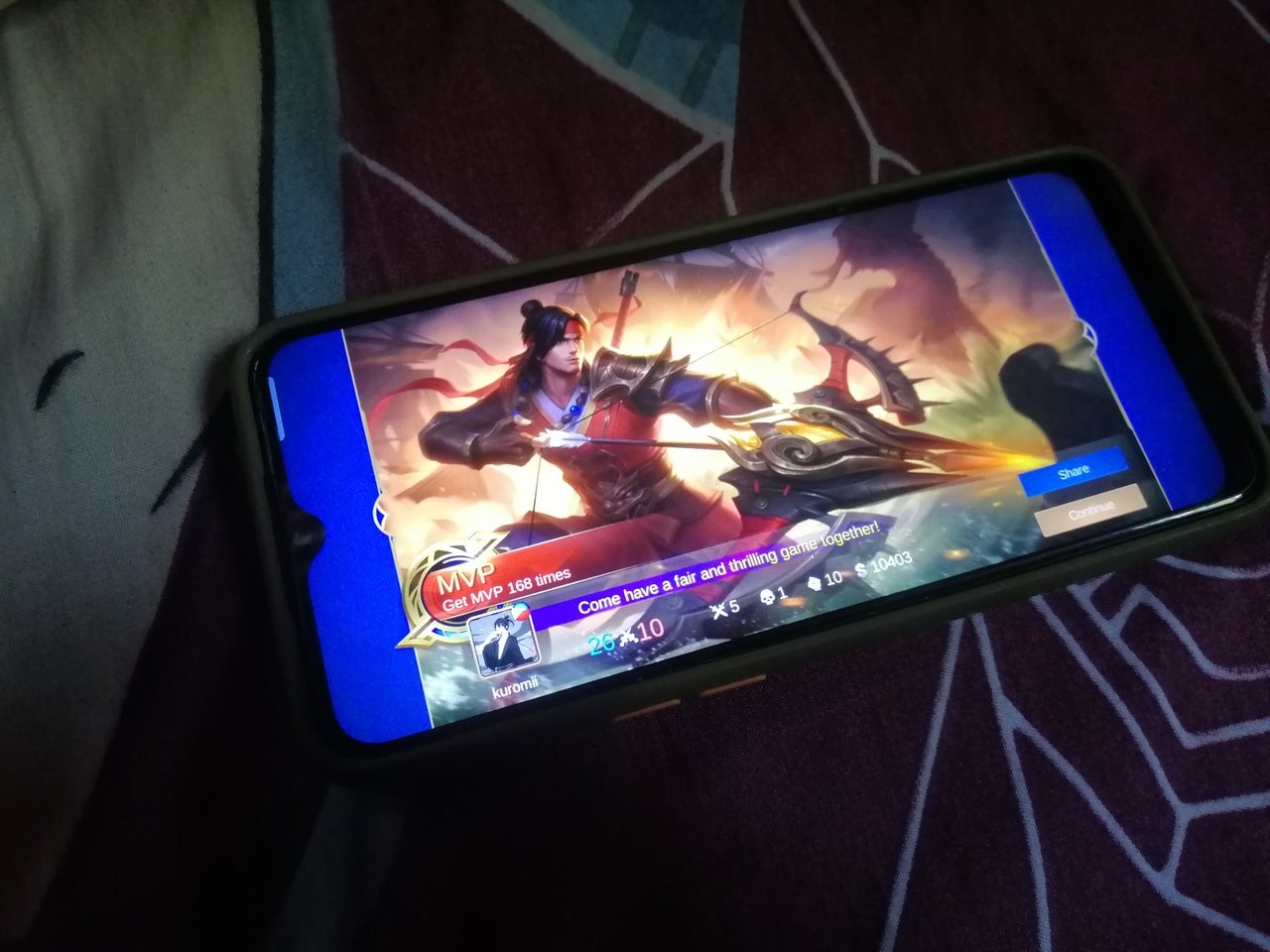 Playing Mobile Legends
After I had cleaned our roof, I rested by playing Mobile Legend. It was not a good game day for me since I was on a losing streak. I wanted to play and win, but the network is acting up. We don't have a WiFi connection at the moment, so I was using mobile data instead. I was bored. I'm not into watching movies or series. Instead, I decided to grab a pen and my sketchbook and started scribbling.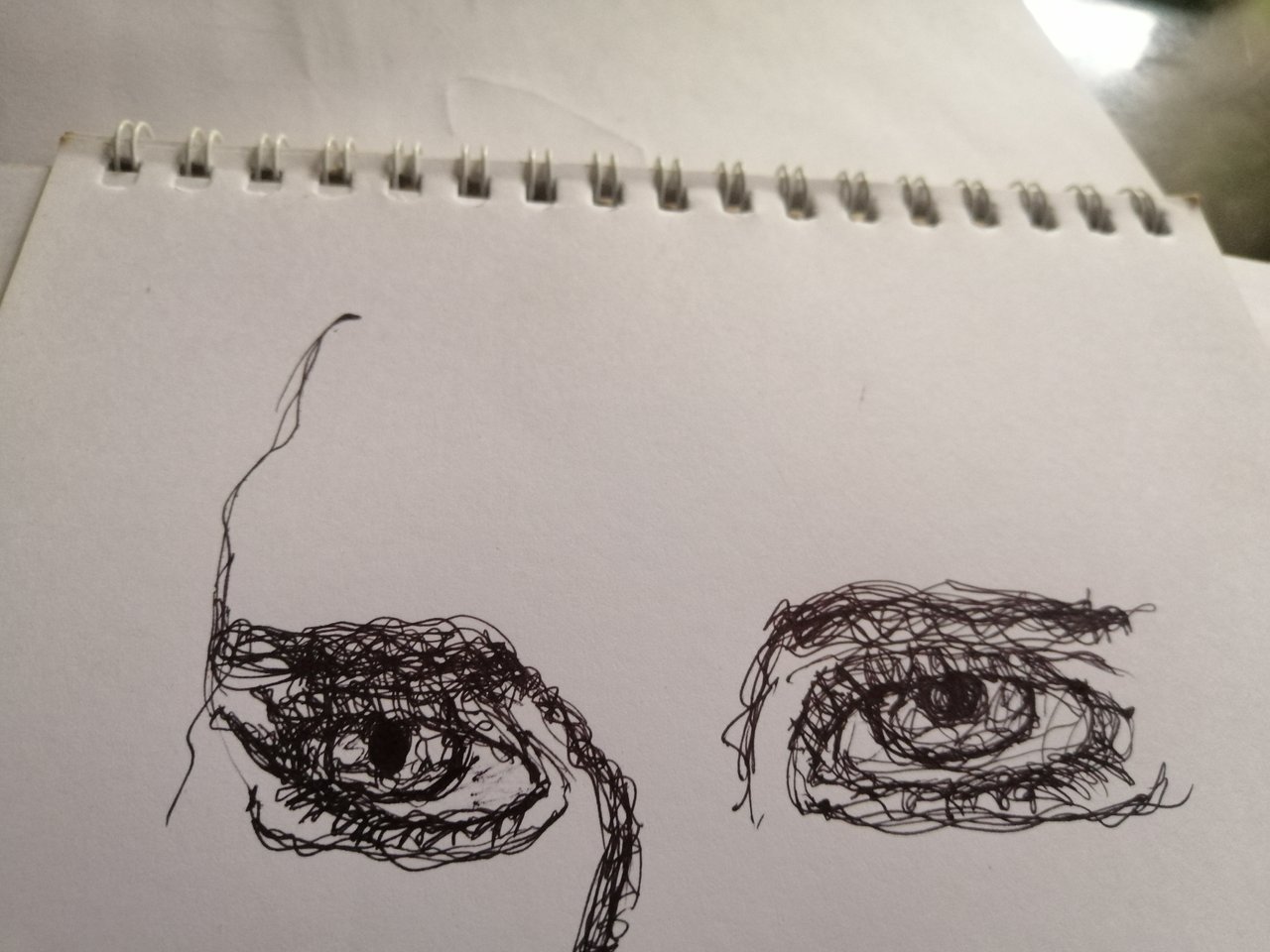 I scribbled the eyes first.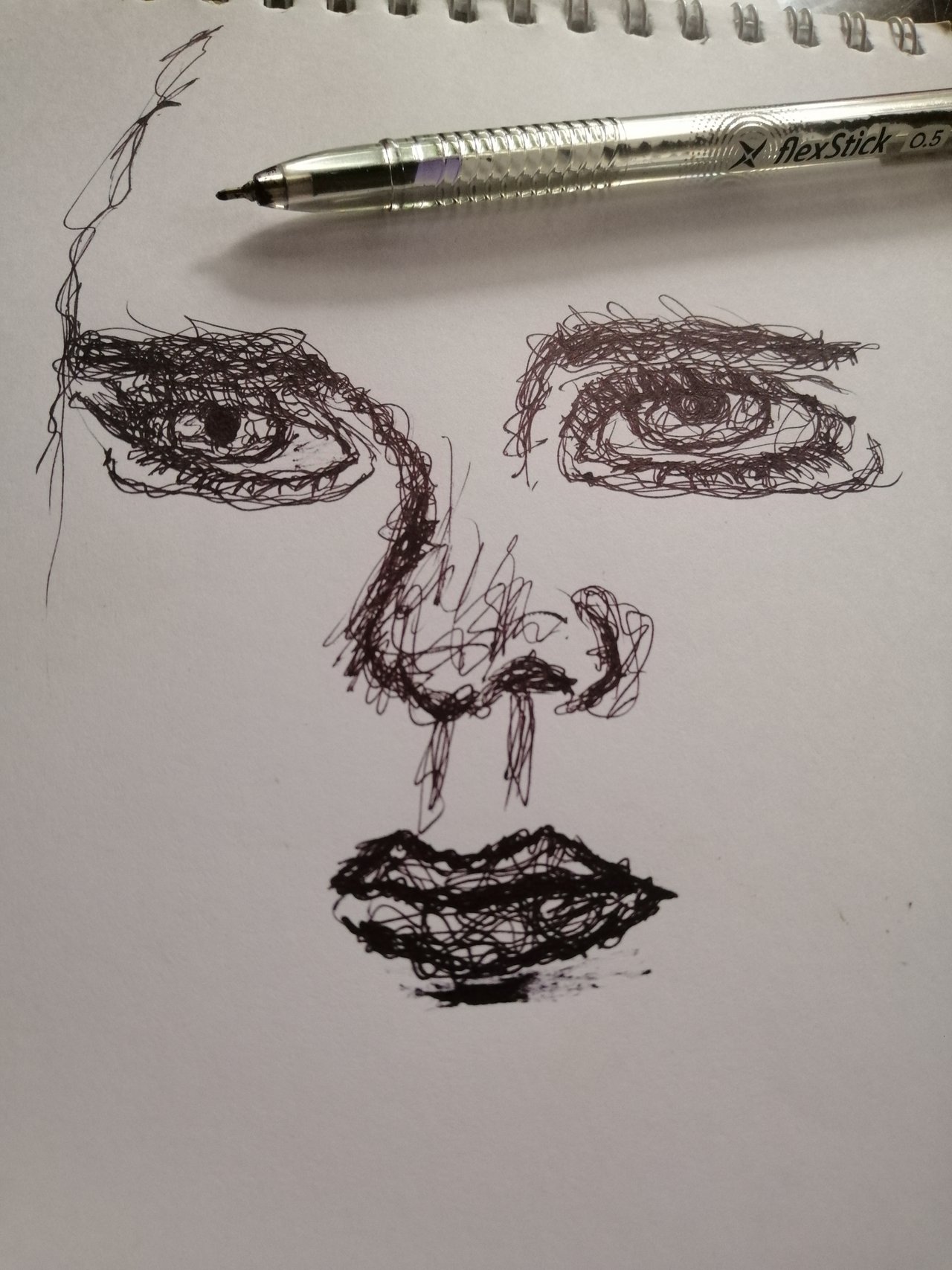 Then the nose and the mouth.
I always opted to scribble when I'm feeling lazy to draw but still wanting to draw. It's confusing, right? But yeah, that's me. I'm always like that. Scribble is easy since all I have to do is make lines and form them into something. Anything. With this one, I scribbled the face of a woman. I started with the eyes, nose, and mouth before the shape of the face. I'm a bit rusty since it's really been quite a while.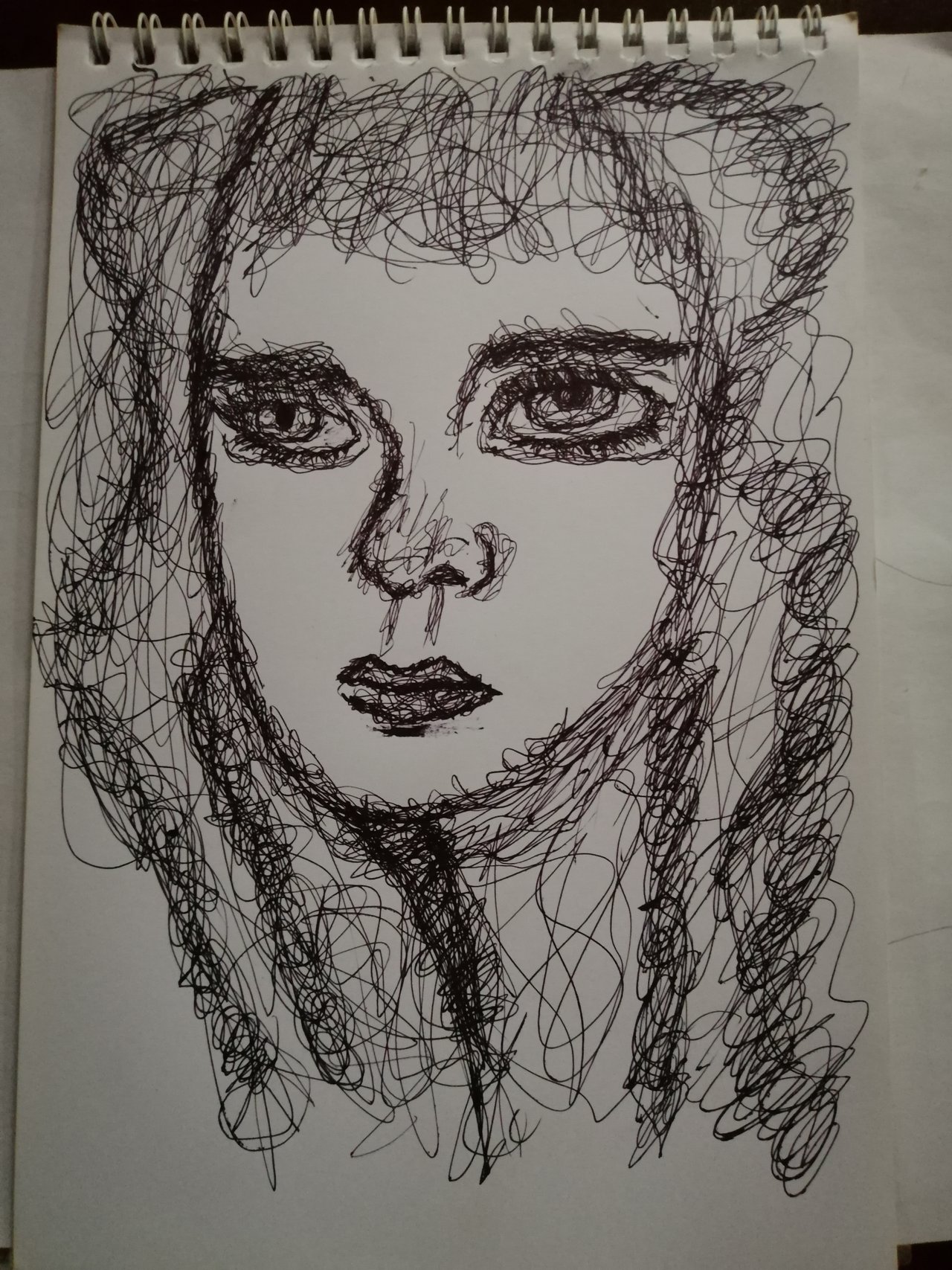 The output.
I don't have class, so it's not a busy day for me. I hope to share more of my drawing and soon, painting. My gift from my sister hasn't arrived, yet. Again, it's a watercolor set that I requested before Christmas. I didn't expect she would buy it and now that it's on its way, I would definitely try it right away. She even included a watercolor pad and brushes. I am actually into sketching and doodling. I rarely paint, but I guess it's time to try something else. I can't wait to try it and share it with you.
I hope it's not too late for me to join this Diary Game initiated by @steemitblog and the rest of the team.
So that's it for today. Till next time.
Have a great day!
---
---
g o i i n m a r y
---
---