A blessed afternoon to all!
Today is another day to be productive. And so I started off by preparing myself first and ready all the ingredients for breakfast. I prepared 3 dishes such as Embotido, Luncheon meat and corn, carrots and bean.
Before eating, I went infront and sorted the clothes to colored, white and black I decided to wash the clothes and do the laundry.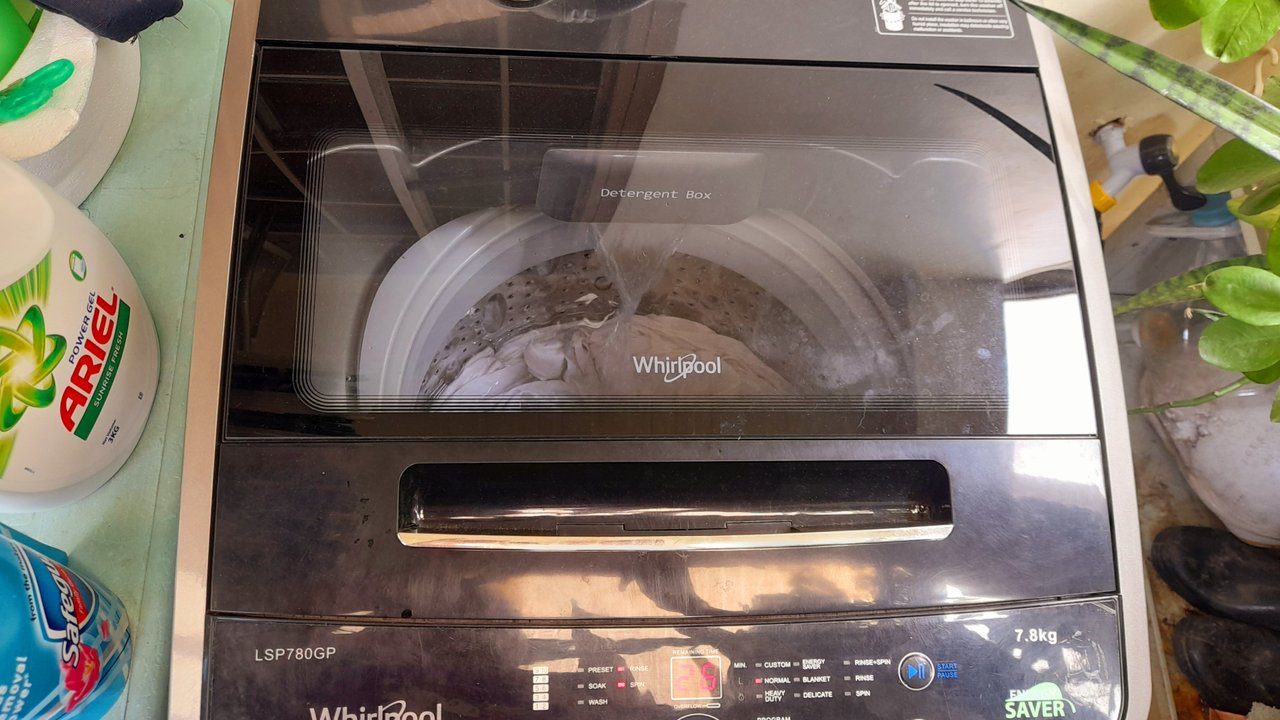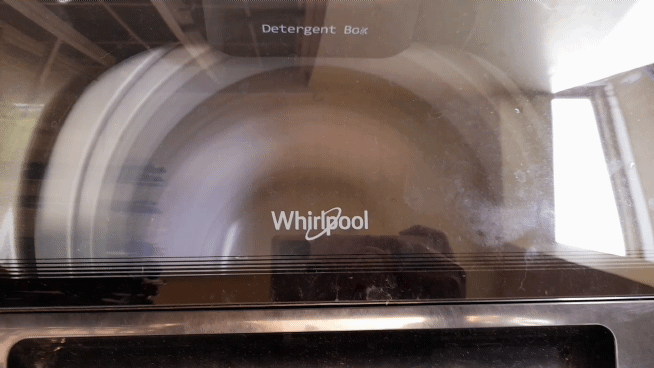 I first wash the white clothes and had the others soaked so some dirt would soften and got remove by rinsing. We then had out brunch and enjoyed it. After that I went back to washing and while waiting for the first batch to finish, my brother's girlfriend made me some honey green tea. I sat down on my brother's motorcycle while drinking and reading some blog on steem sea.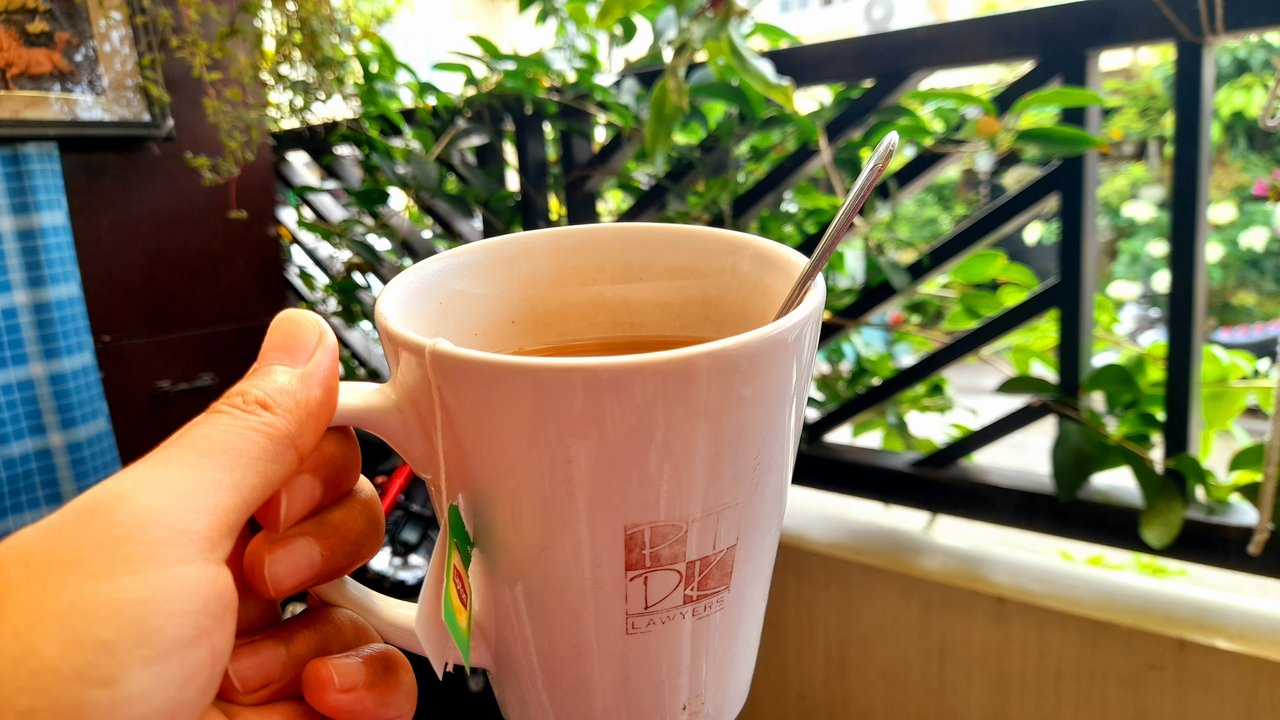 I rinsed and prepared the colored clothes and then do the next black portion and used my feet in pressing the shirts. It's easier and fun to do.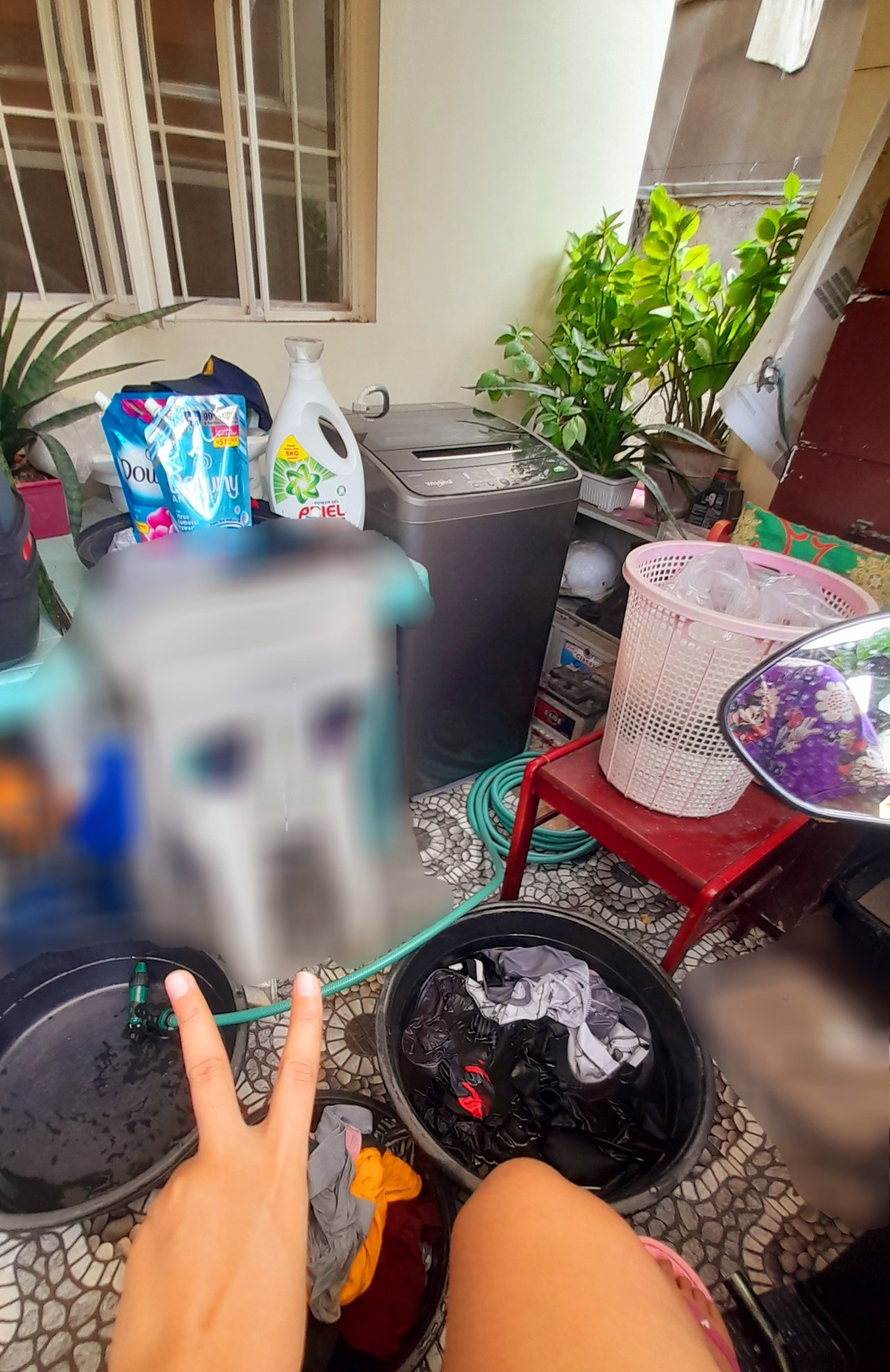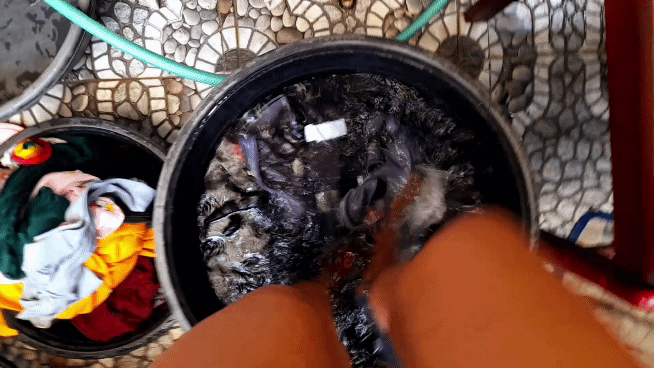 After that I throw the waste water outside our loan and before the first batch of laundry ends, I watered the plants inside and outside the house.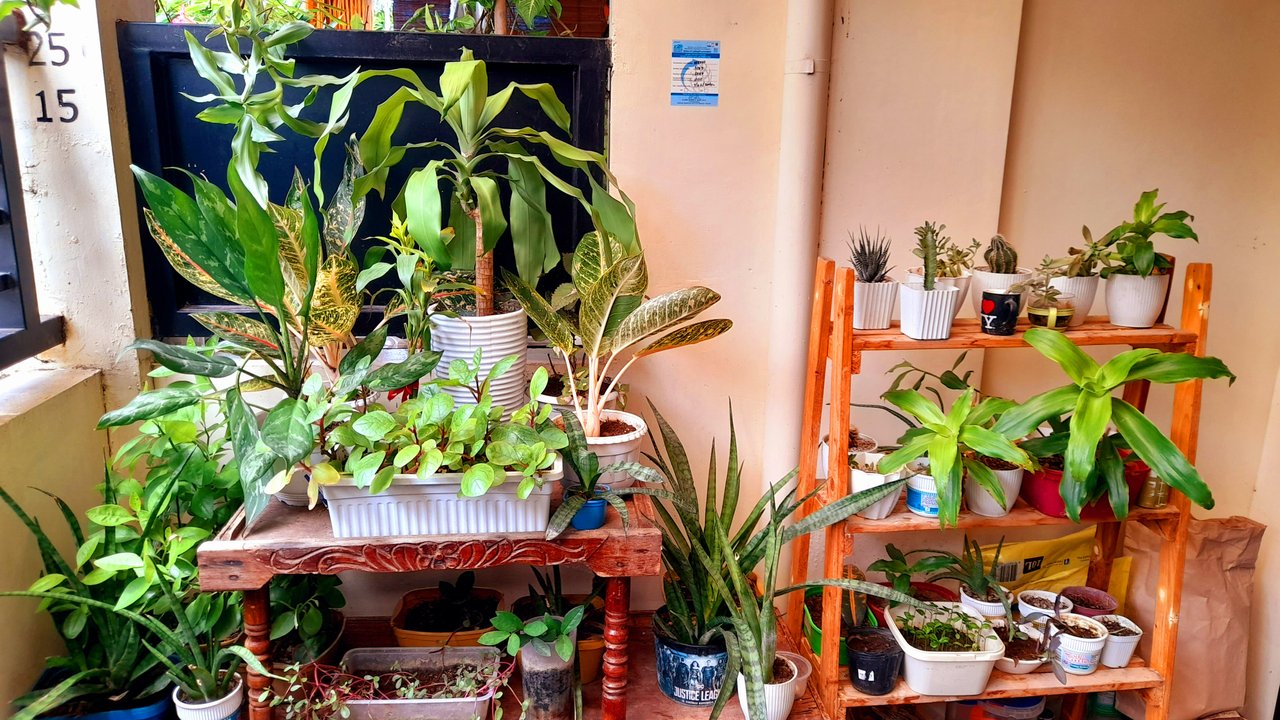 Our Tabby cat, Lucky went outside and just lay down who seems like he was guarding me and giving me company while I am doing the laundry.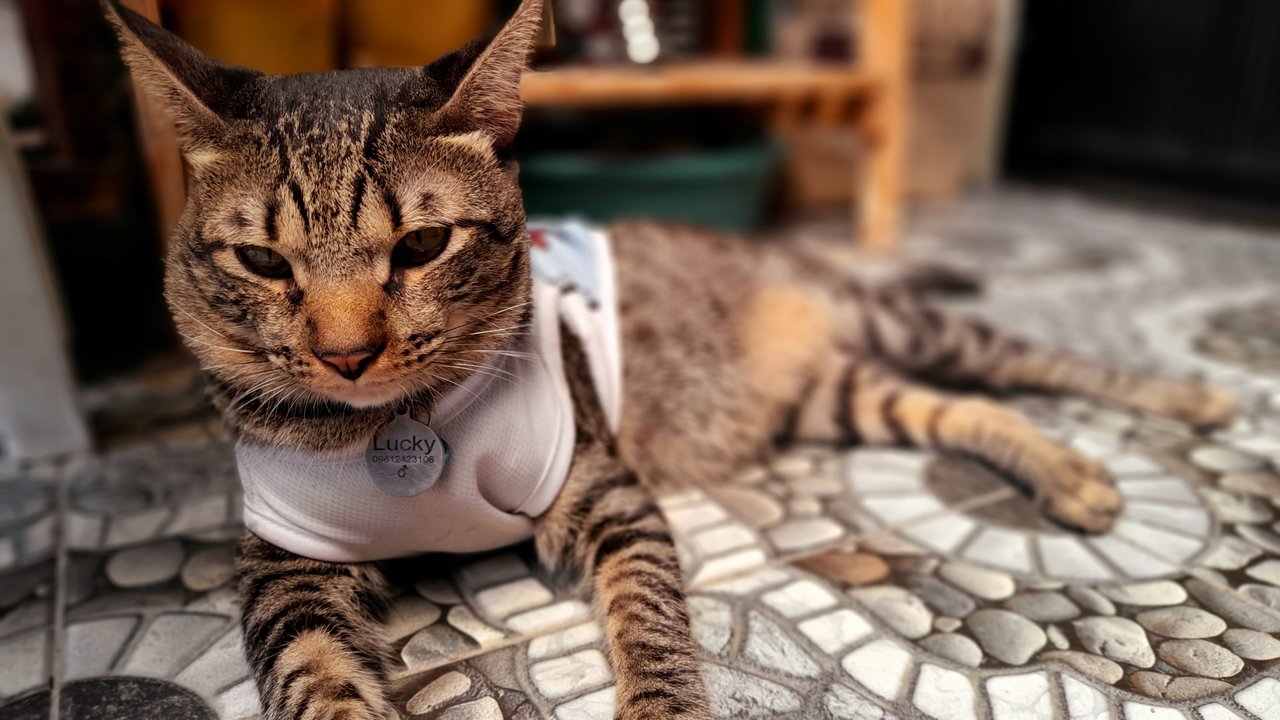 After and hour and a half of washing and hanging to dry the clothes, finally I finished. Suddenly it started to rain.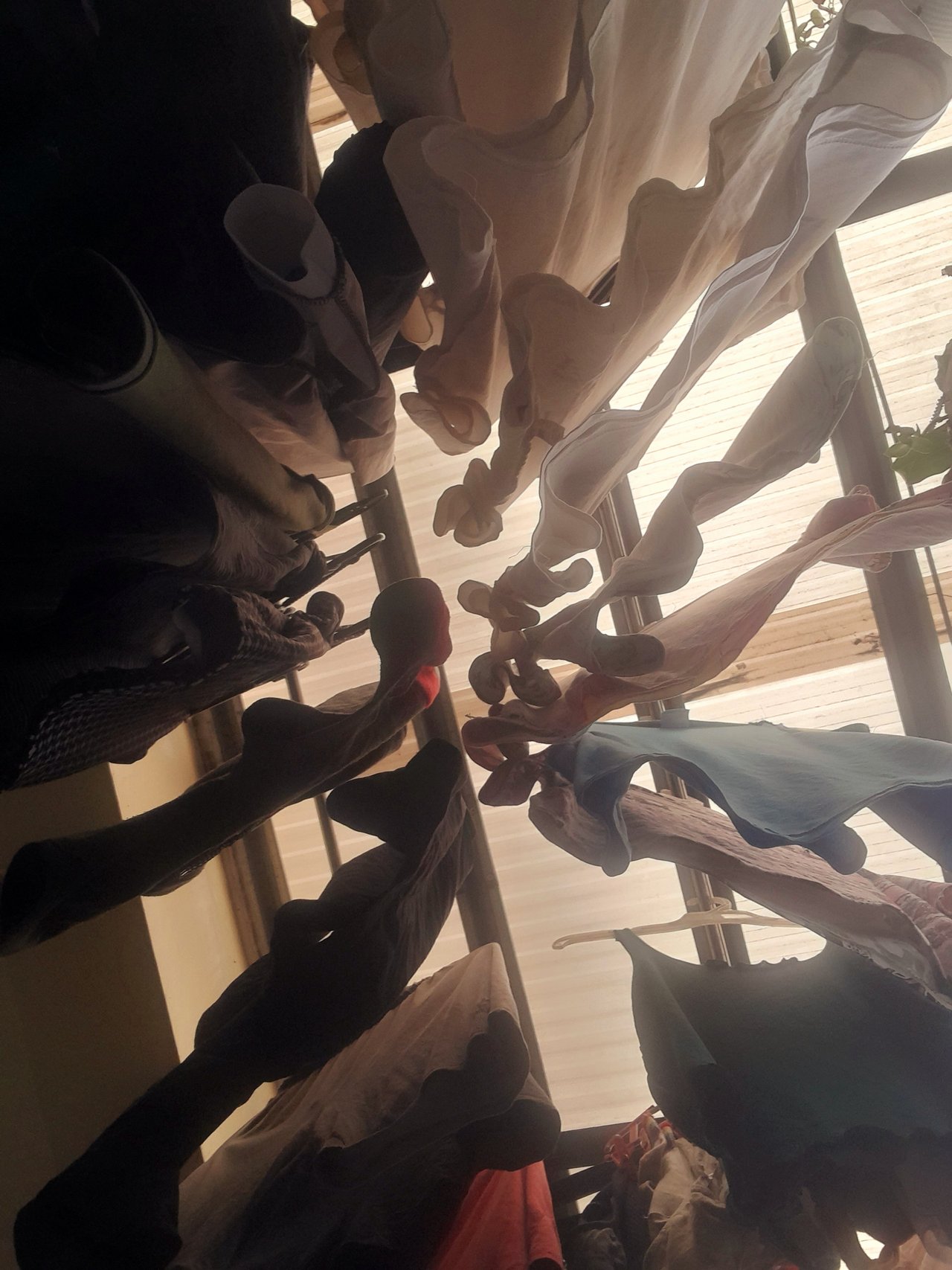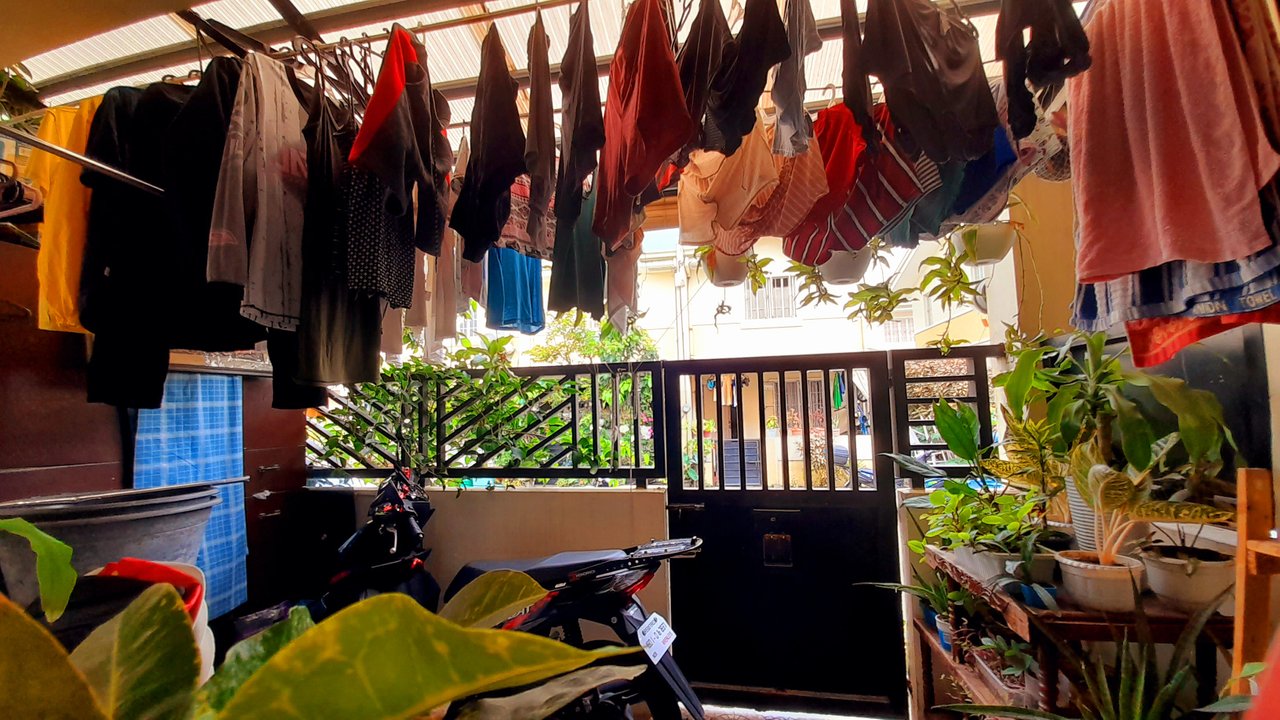 It started to pour but just for a while then the sun shows up again and then it started to rain again. It just went on. I don't know when will this clothes be dry completely because of this kind of weather.
I went inside and saw my baby boo Niklaus looking so cute. So I took some photos of him.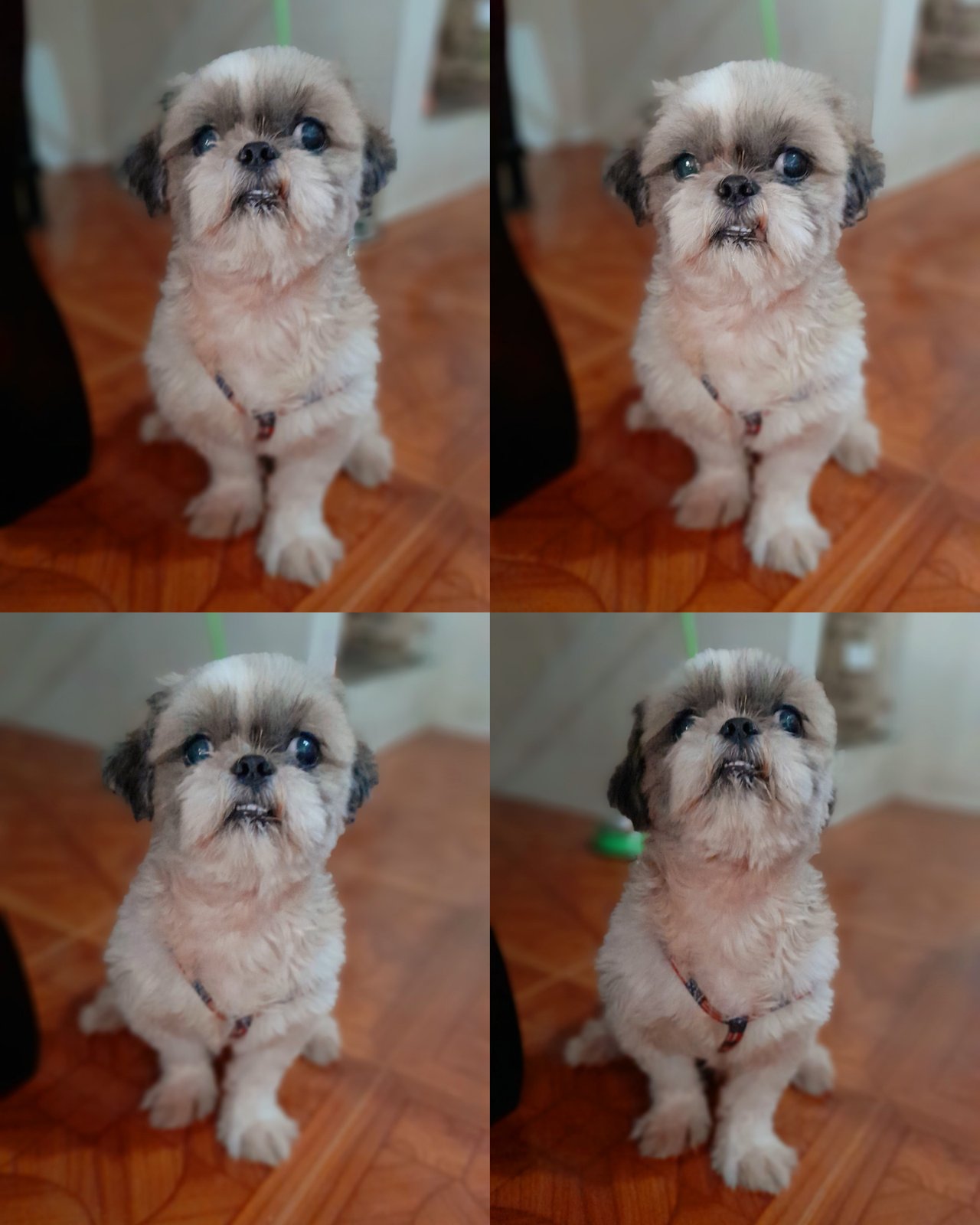 Photo edited via Photogrid.
I begun to workout and do some cardio exercise also did a 30 minute rounds of hulahoops. I felt tired yet satisfied with what I do and did. I worked out for an hour and took a bath after.
---
Later that by the evening, I cooked some fried Tilapia for dinner and added another twist to eat by adding a stir-fry vegetables on top.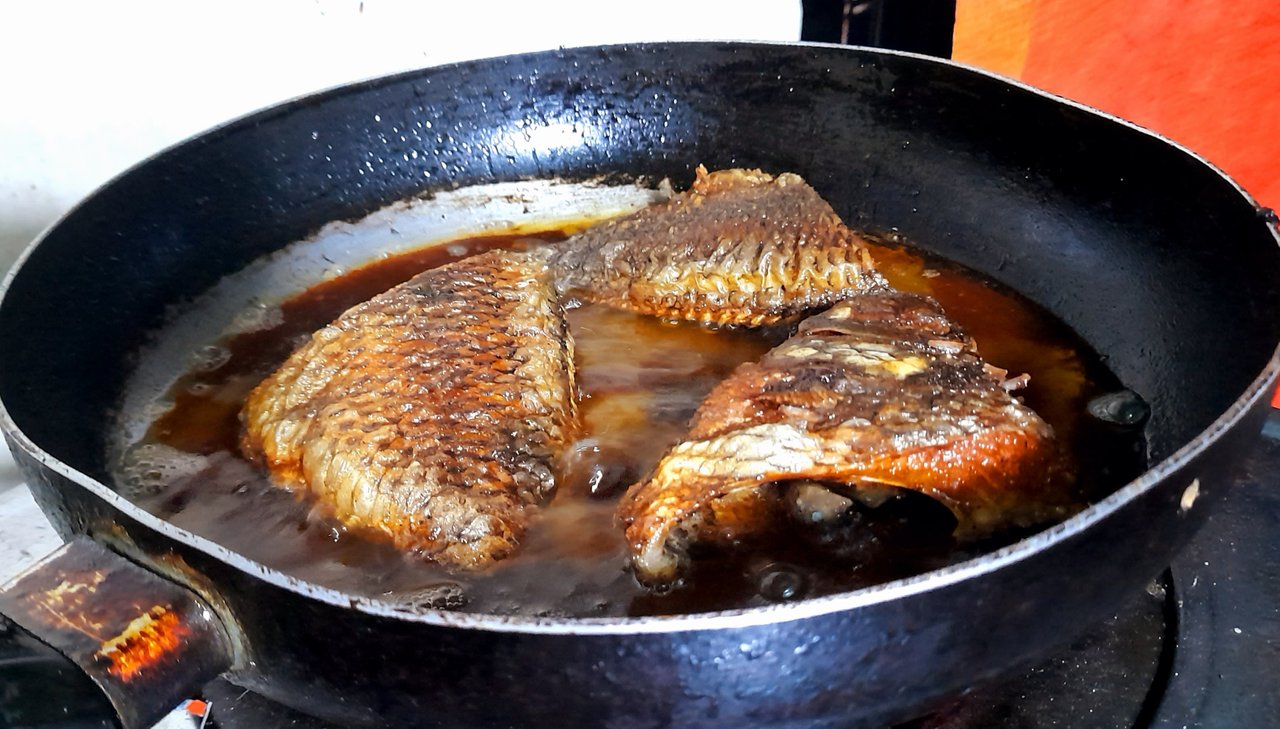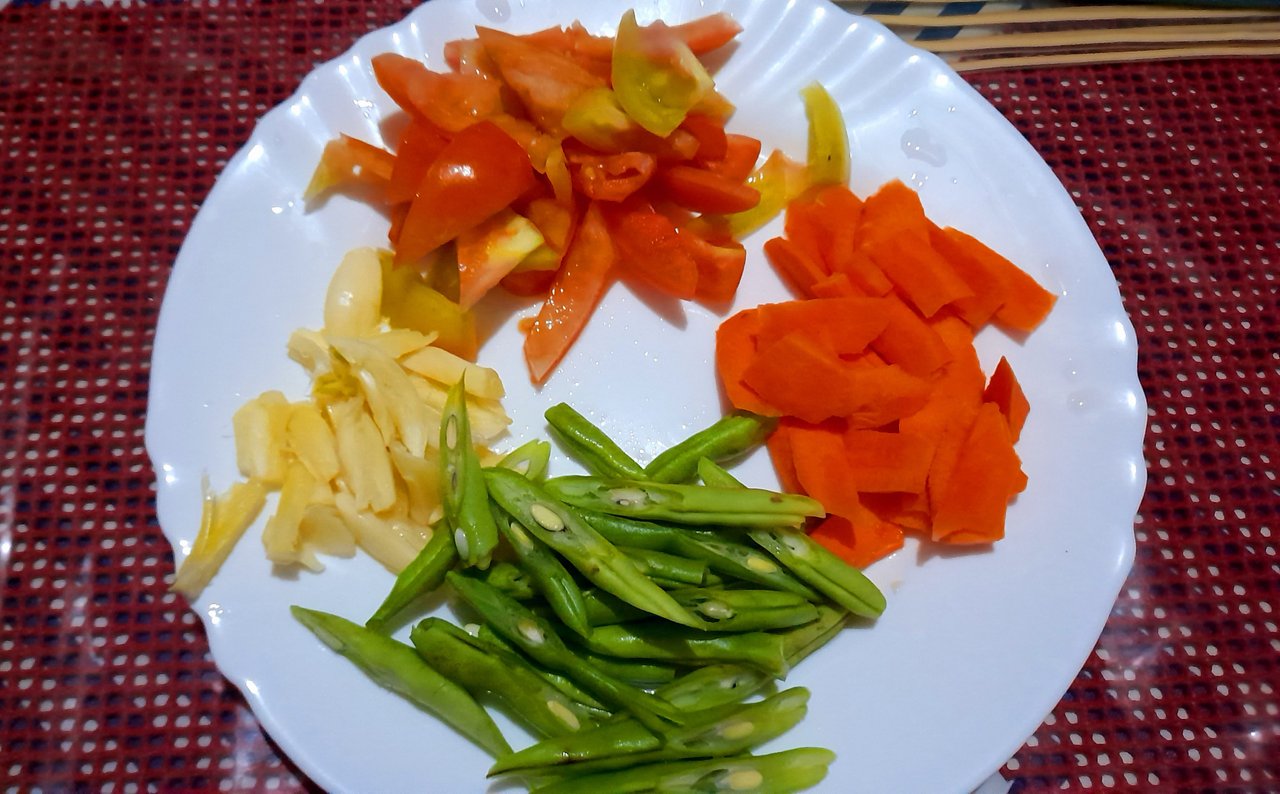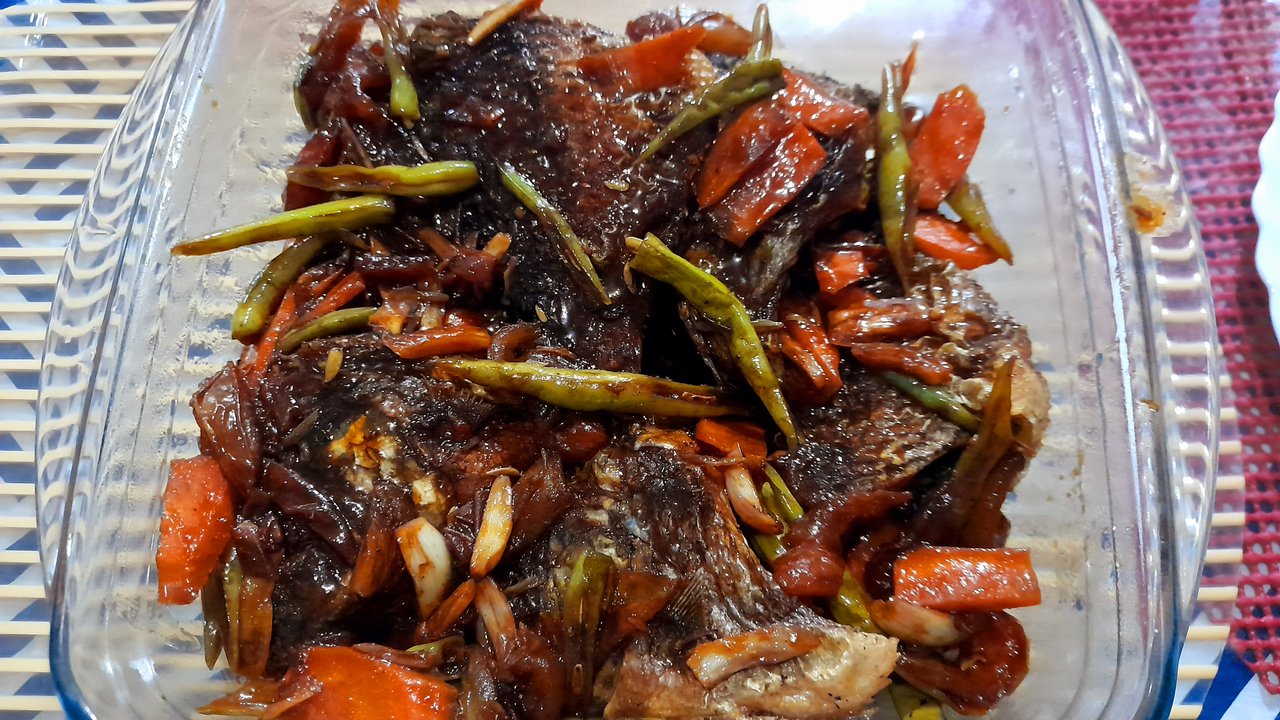 The four of us then have dinner and we all enjoyed it. Though my brother and his girlfriend still hasn't fully regain their taste and smell for food back yet so sometimes they will just ask us, 'how does it taste?' I hope they get well sooner the better.
I then invited my younger brother who just got off from work before dinner. I asked him to accompany me outside to go to the convenience store near us to buy some bread and snacks. And also he needed some exercise since he stated that he gain weight. It's been three days since he started working and from home so he just do some woke up, work, eat, work, eat and sleep. Soon he'll get used to it.
Going back to what I am saying. We went outside and it was already 7 in the evening. We walked and talked. I asked him about his job and he is doing fine.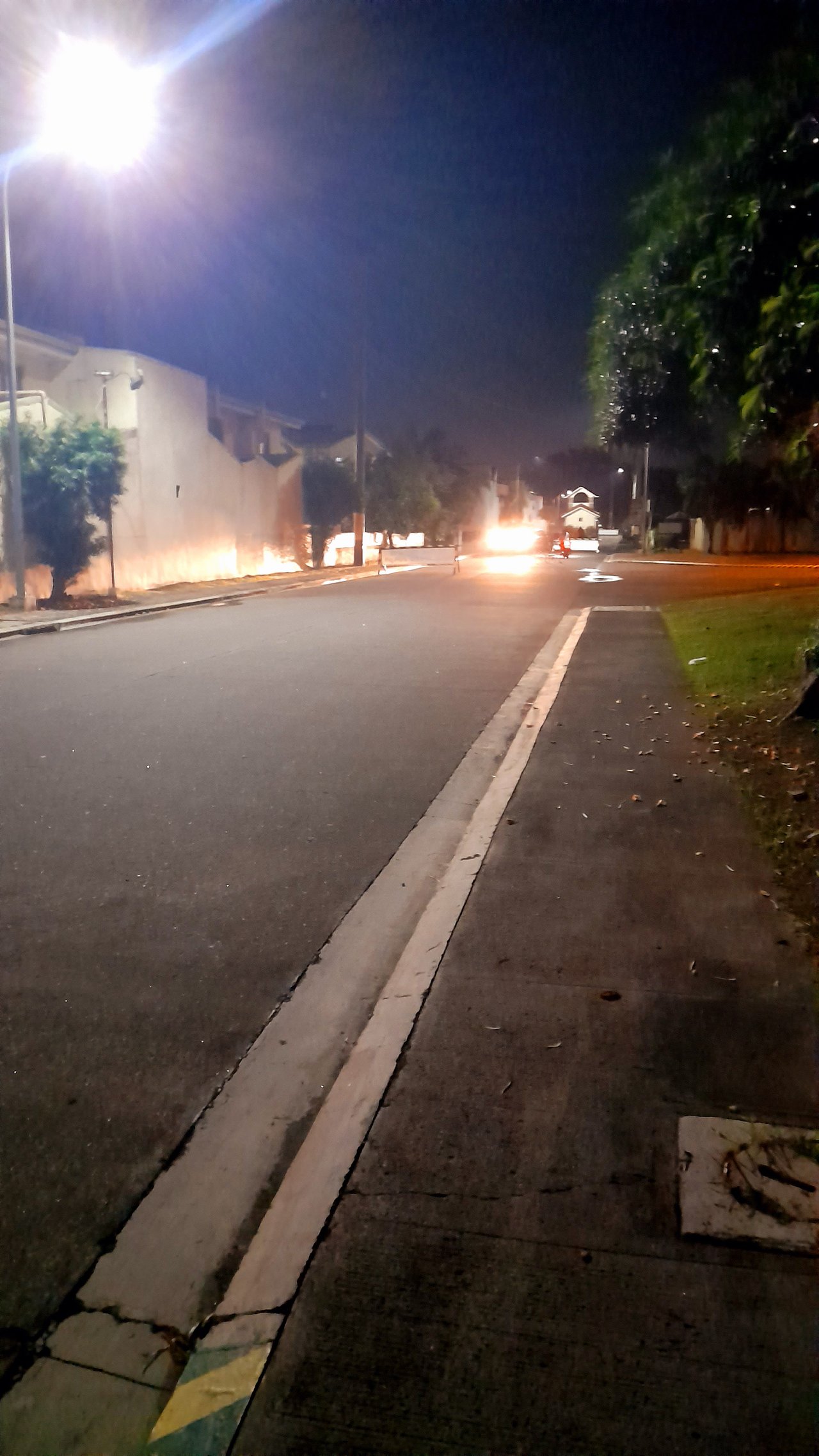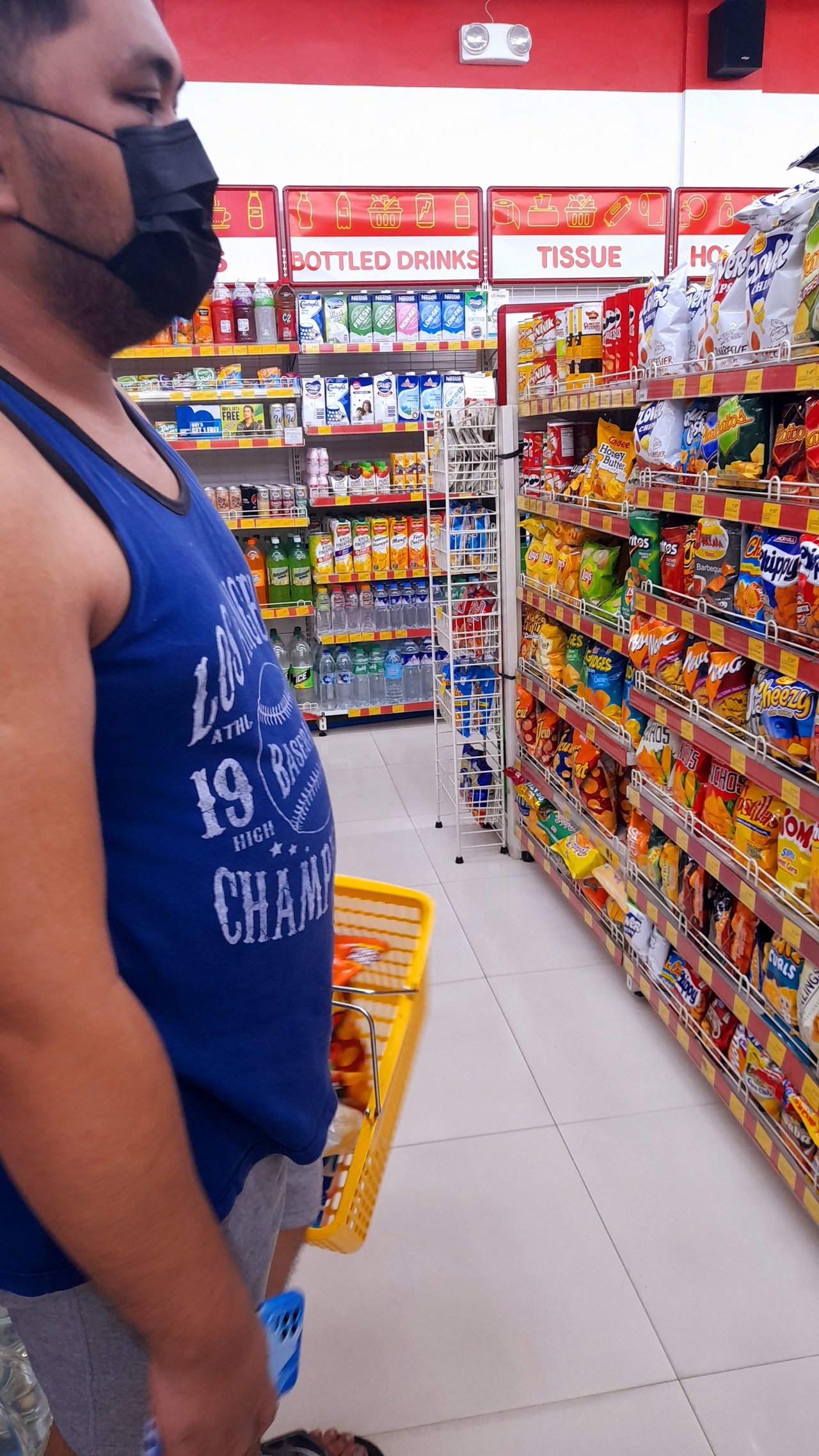 ---
We got back and the four of us started watching The Squid Game for the first time. We watched it on English dubbed since my brother did the download and though he did not know it but he prefer it that way so he cam understand it than reading a fast subtitle.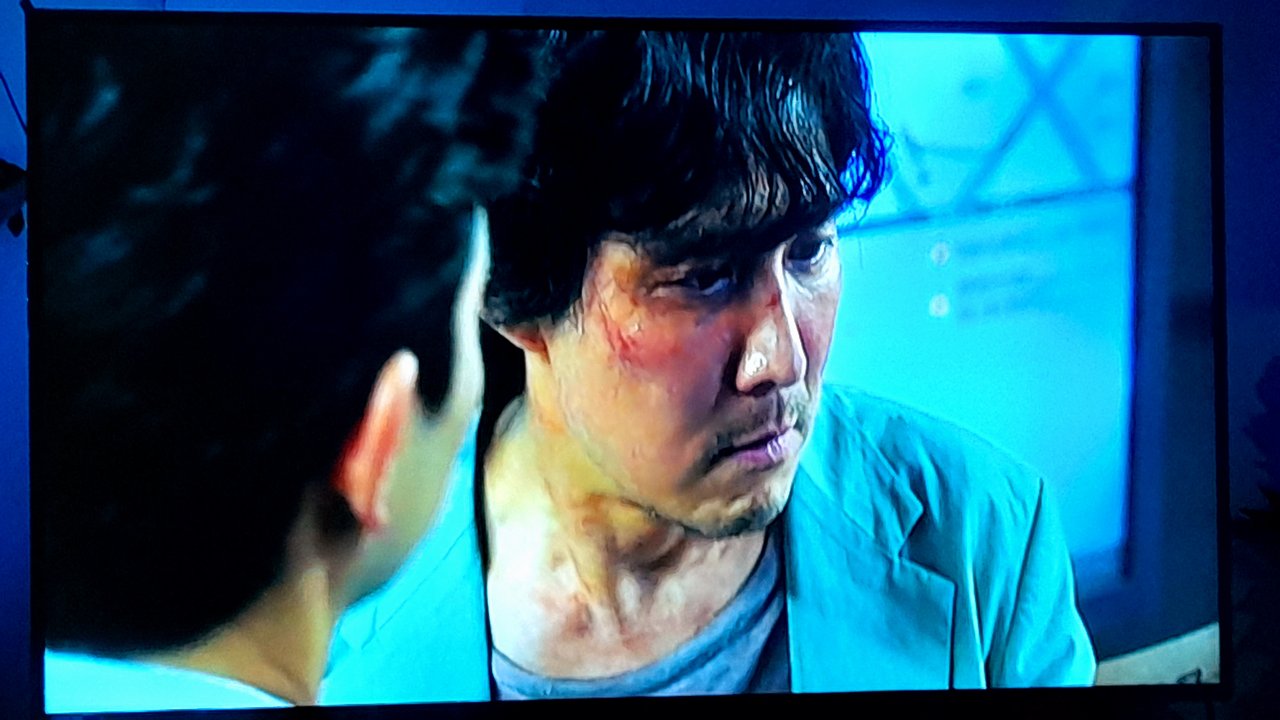 But me and my younger brother prefer it to be in original dubbed since we are used to it and you can feel it more than in dubbed version. My younger brother went upstairs during episode 2 since he really is tired and had an early work tomorrow.
We finished till episode 2 and they all went upstairs while I am still doing my skin care routine. I just started again today since last time I was always wearing a masks for the whole day and night. I went upstairs after and fell asleep at 1:30 a.m
---
That is all for today. I hope you guys will enjoy reading my diary and for those who are here right now thank you for your time. Have a nice day and do take care. 😊
Thank you and regards to this awesome people...
@anroja
@cicisaja
@steem.sea
@nazarul
@herimukti
@mirzamg
@lastditch
@sxshx
@mikejosephortega
@benisnice
---
An update on binance where BTC drops from 57 to 56 (1.37%) and BNB rose to 13.27%.