GOOD DAY MY FELLOW STEEMIANS!!!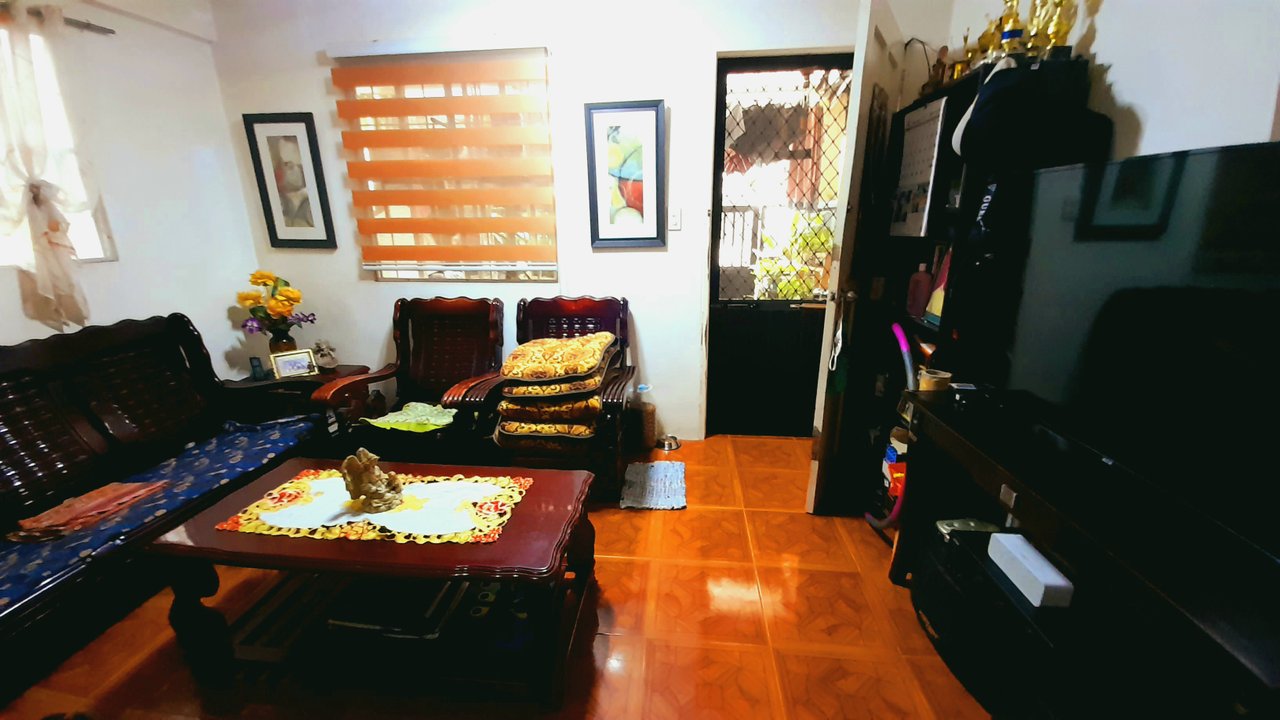 Thank God it's Friday! As what people working every weekdays says. Well for me, Friday is a day for cleaning and fixing somethings in the house since my parents will be coming home at last after two weeks of being not able to go home due to my brother isolating in our house.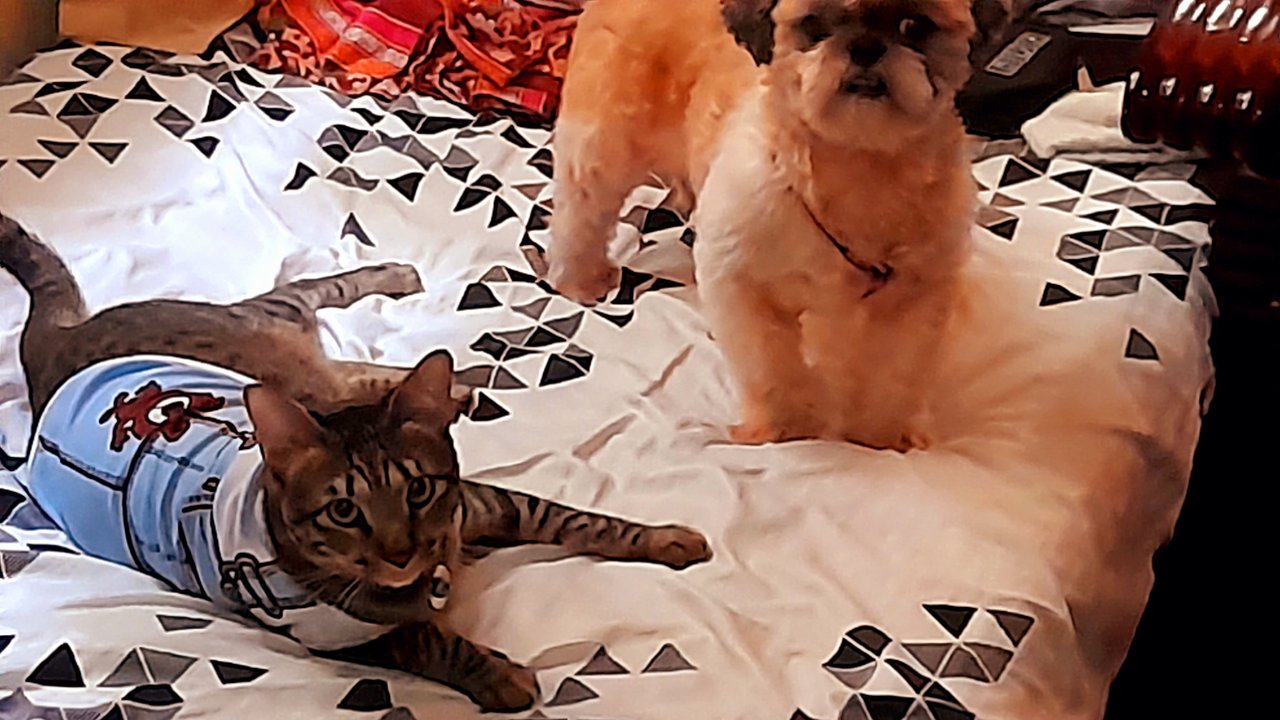 As I just got down and washed my face and all, I saw this two creatures playing on the bed and so I had some thoughts, since my grandmother isn't in our house anymore I would take the bed back upstairs. I let Tabby cat, Lucky and Niklaus the Shihtzu had there fan on the bed for a while before doing so.
Before that I do prepared then our brunch and thought of something different to cook. I cooked a vegan burger patty. I mixed an eggplant, corn, carrot and bean, egg and flour.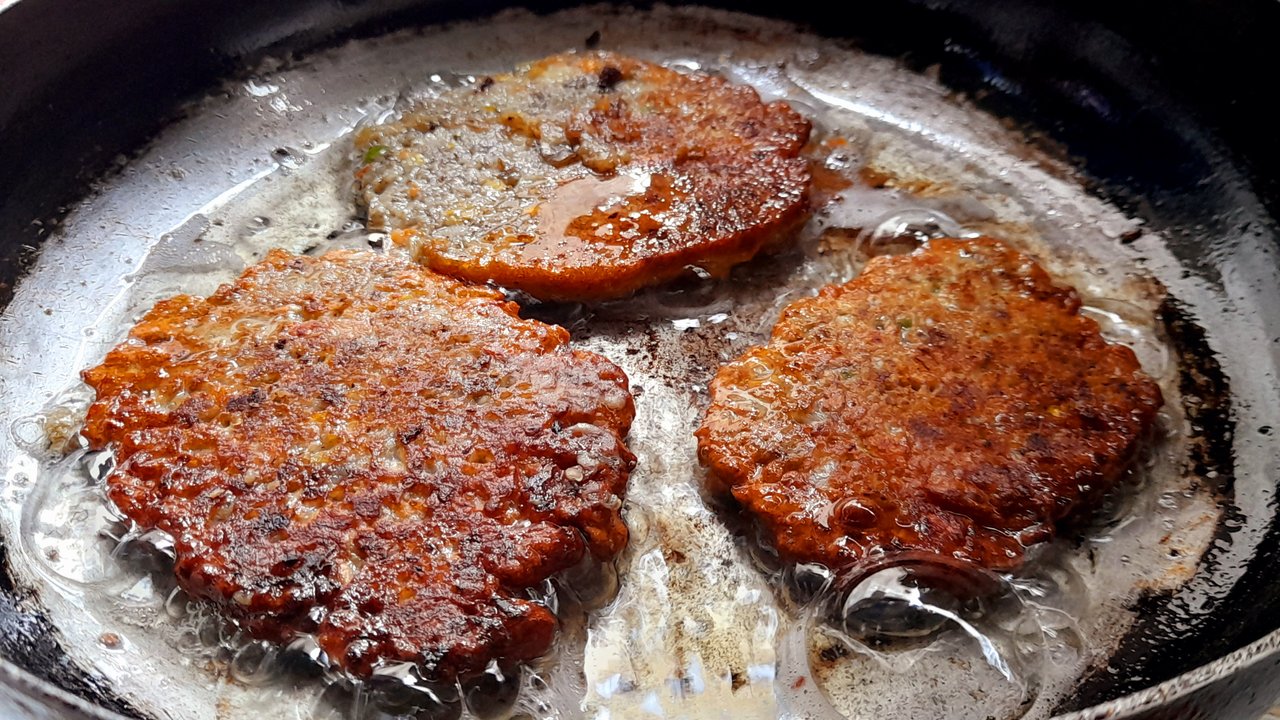 Then I asked my brother to cook the ham since we ran out of gas and we used his equipment in camping a butane and a folding stove. I don't know what its called. 😅 Then cooked a stir-fry vegetables with ground pork.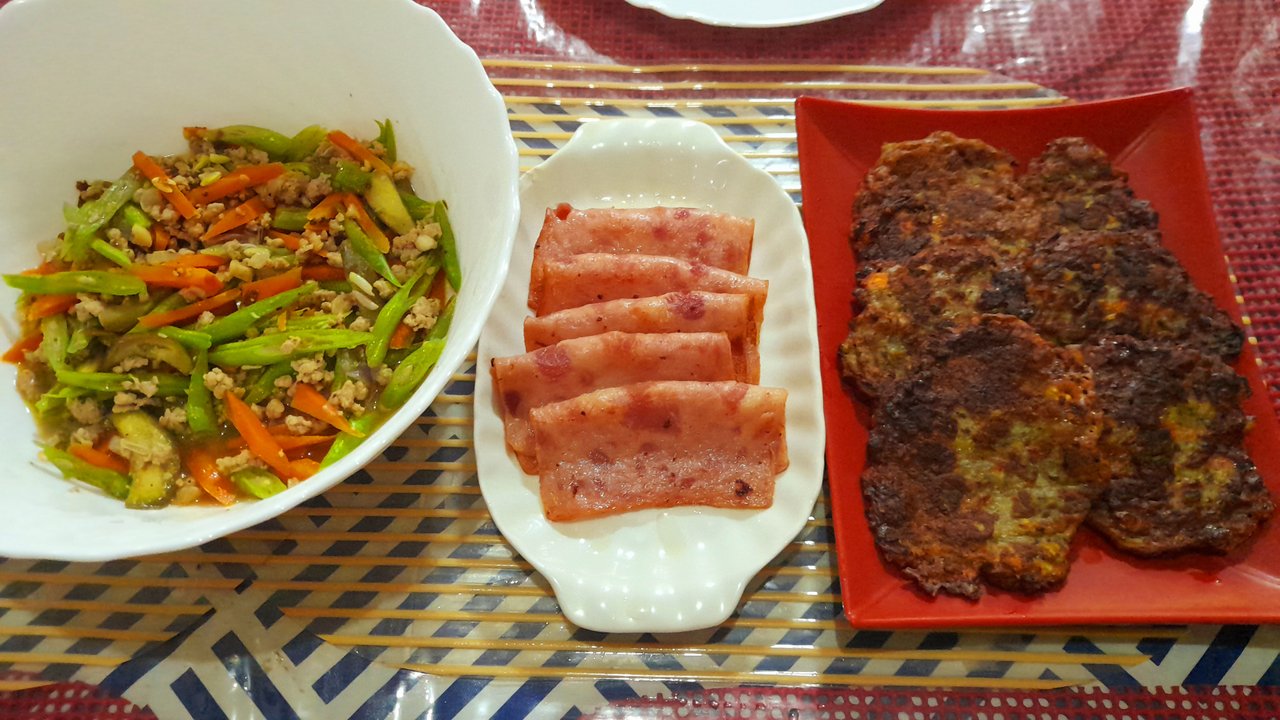 After eating and resting for a while, I asked my brother if he think I should take the bed upstairs already and he told me it is up to me. And remembered my mom told me to do so, and so I did. I first fixed the space on the double deck upstairs since there are lots of things on it. Some clothes and stuff so I removed and put them on tmits designated area. I had a help from my brother's girlfriend @eryll in carrying the bed and fixing it upstairs.
I then proceeded in cleaning downstairs by sweeping the floor, maping it and rearrange the chair back to its old place.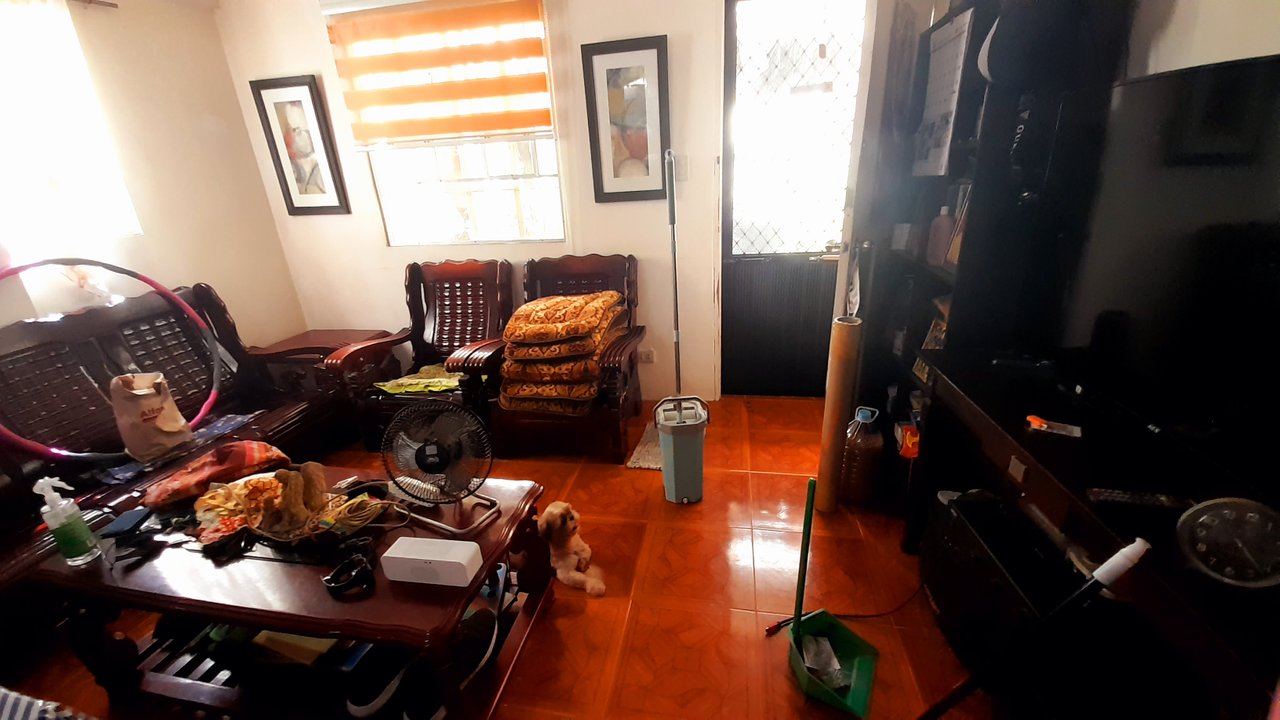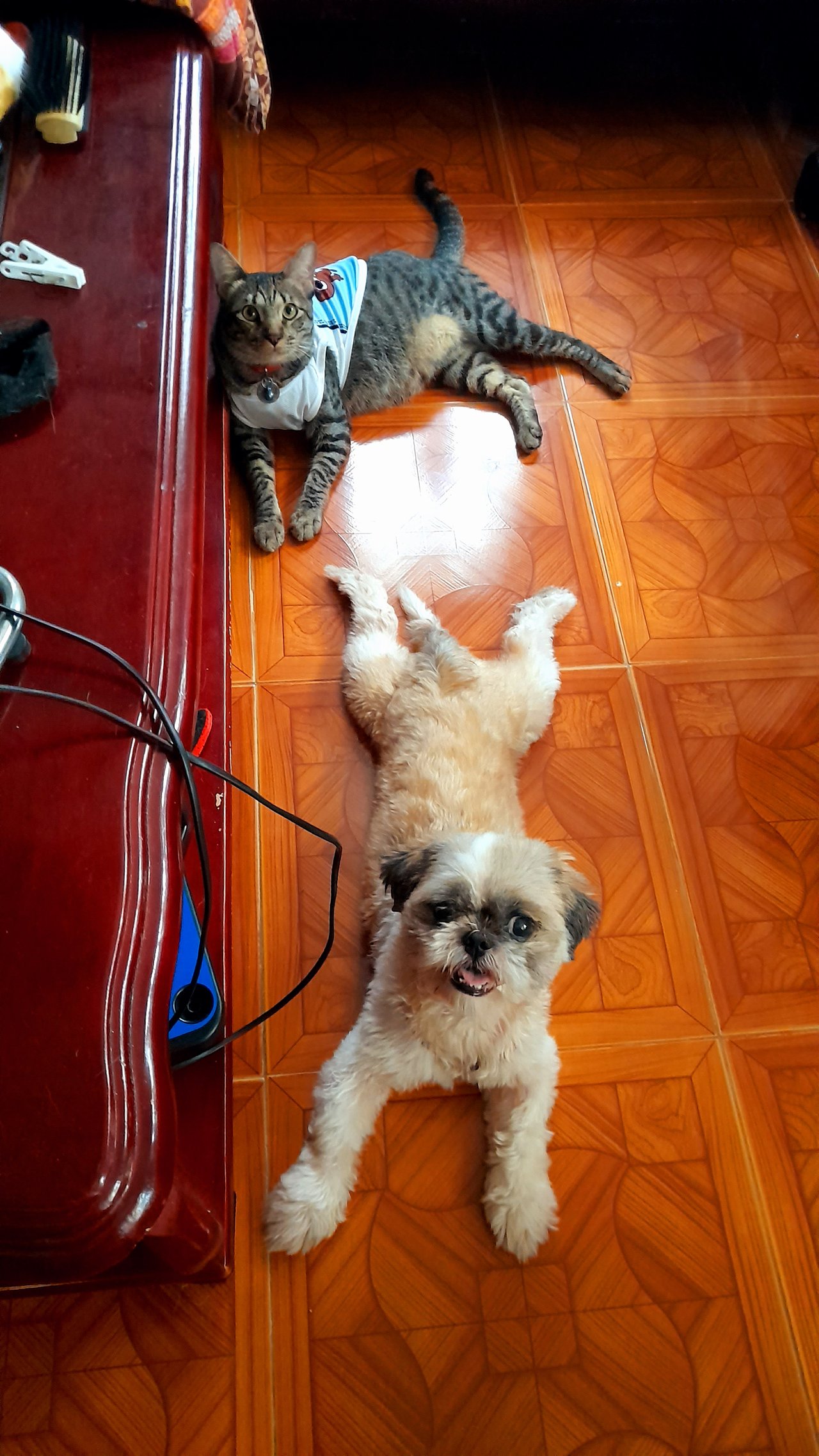 In this photo above, I've already took it back to its old place and arranged it. I then started to clean most of the stuff that I see that needed to be arranged. But in starting doing my chores, this two not so big creatures kept on following me wherever I cleaned.
It is like they are playing with me. I got annoyed and pissed but by looking at them so cute and fluffy I just can't get that mad for long.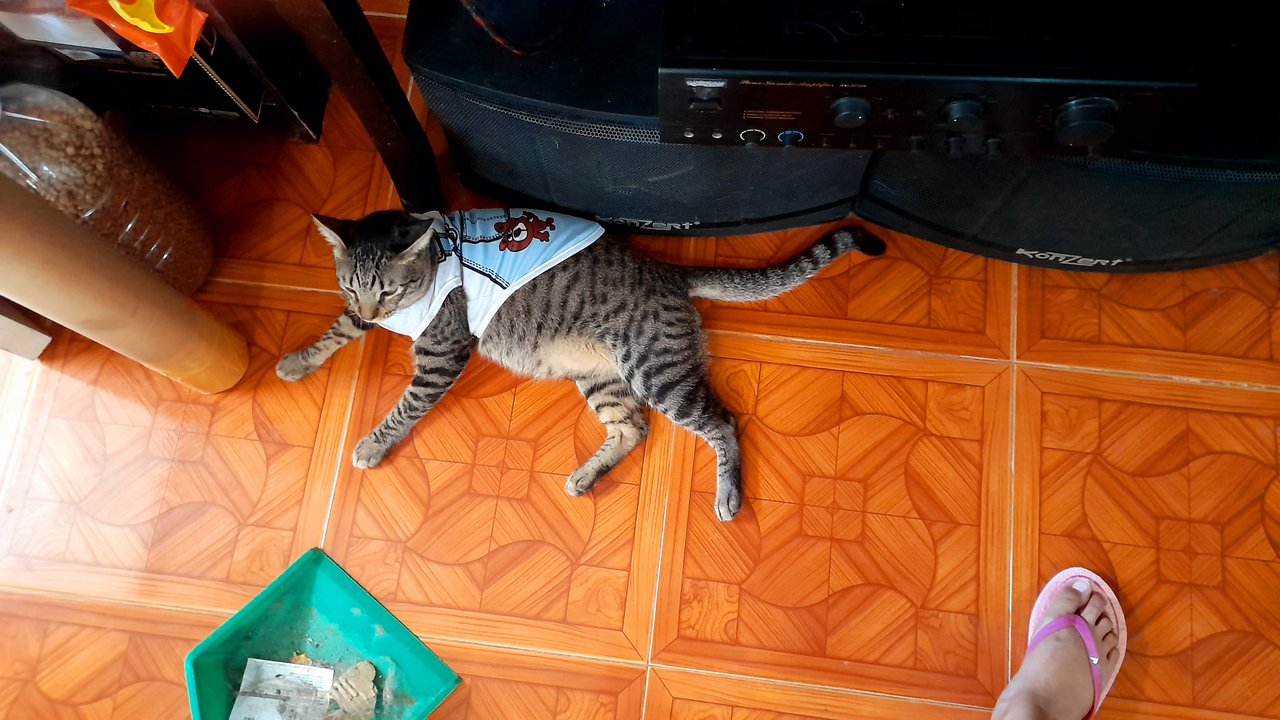 Just like this one tabby and chubby cat, Lucky lying around to where I am cleaning. 😅
And so at last I finished it for almost 2 or 3 hours of cleaning, I guess? I disinfect everything and sprayed Lysol corner to corner of the house. On the clock it was 3:30 p.m.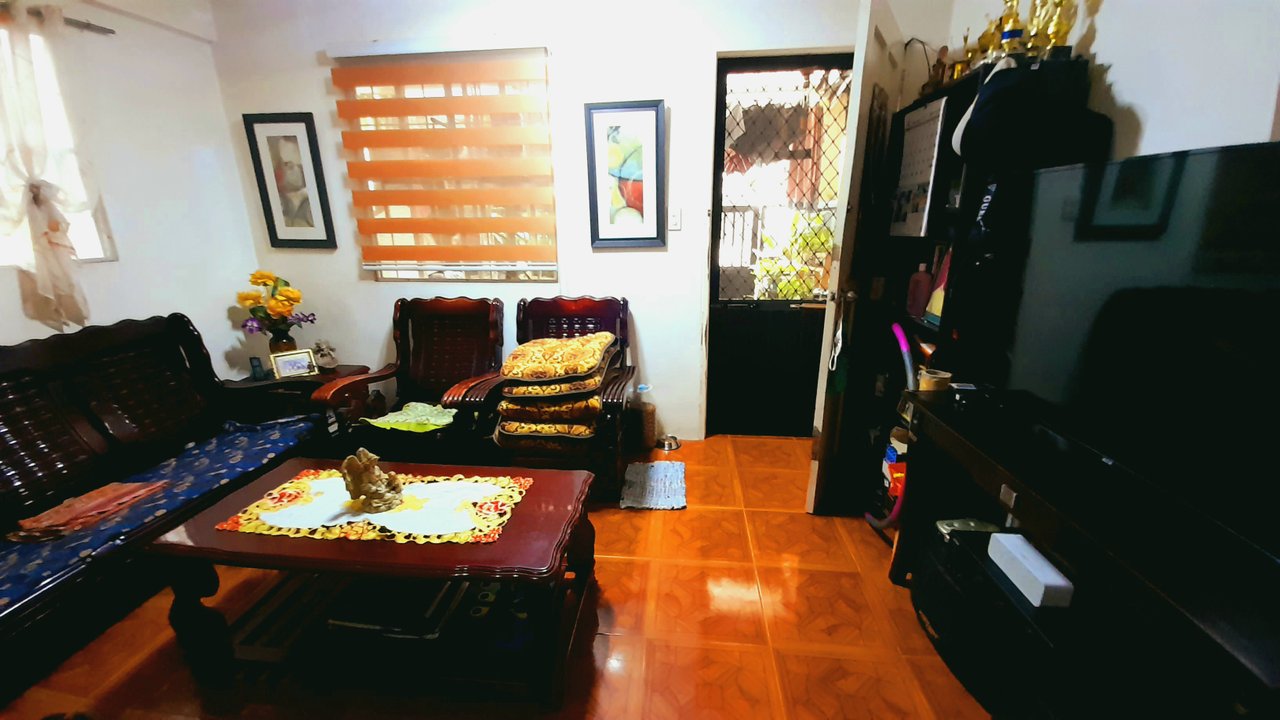 I then took a bath after then saw my brother cooking something for snacks. After putting some clothes on, I went outside and took the dried clothes in and upstairs. I then had some snacks took one canned corned tuna and pour it in the bowl. Took three slices of tasty bread and this was my early dinner then. Time check is 4:10 p.m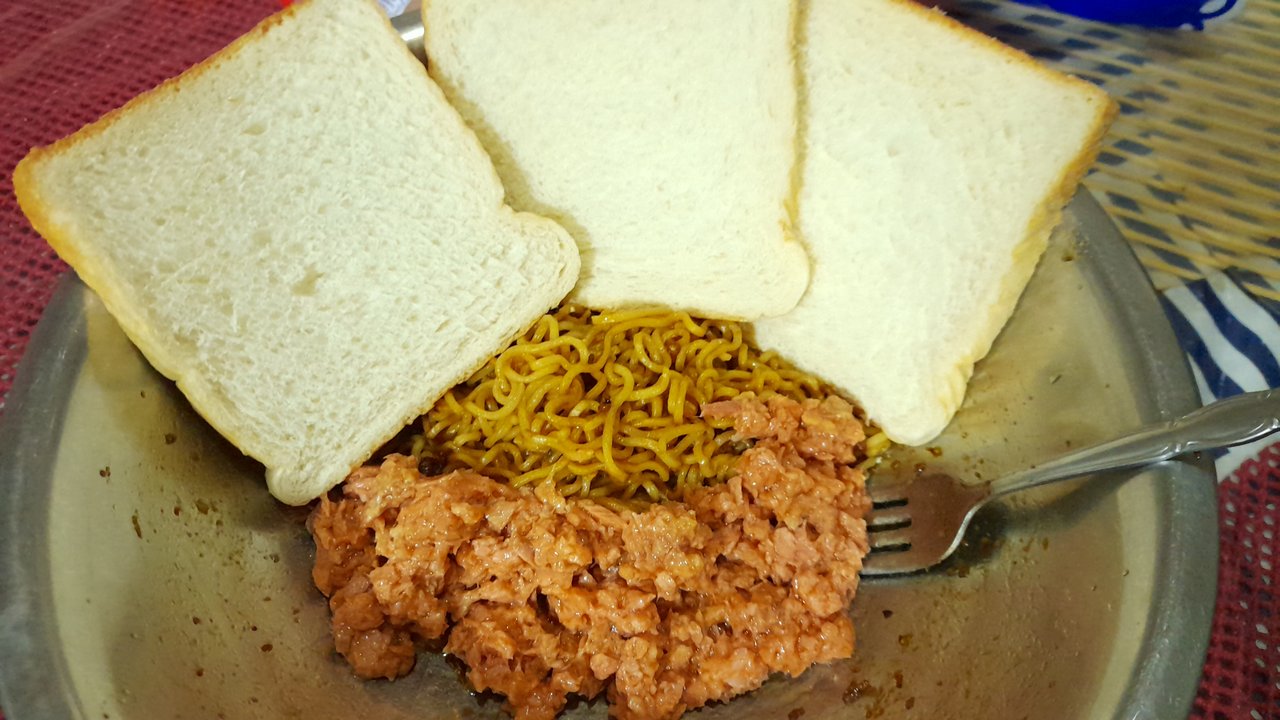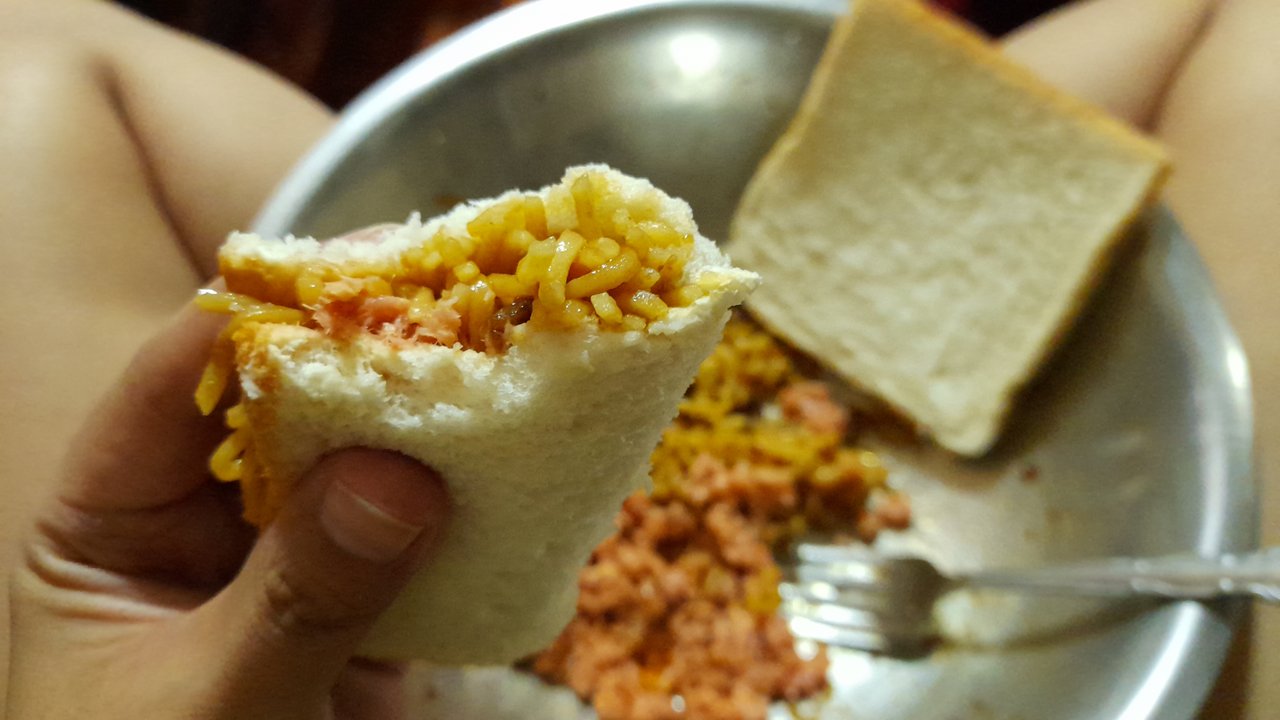 After finishing my food, I went upstairs to and took off all the hanger off the dried clothes and half folded it all one by one. At the last clothes I took I saw a cockroach on the pants and jumped and screamed. I hate and am scared of 'em so much I went down and cried for help to my older brother. He got mad that I should just killed it. But in the end he went upstairs and killed it.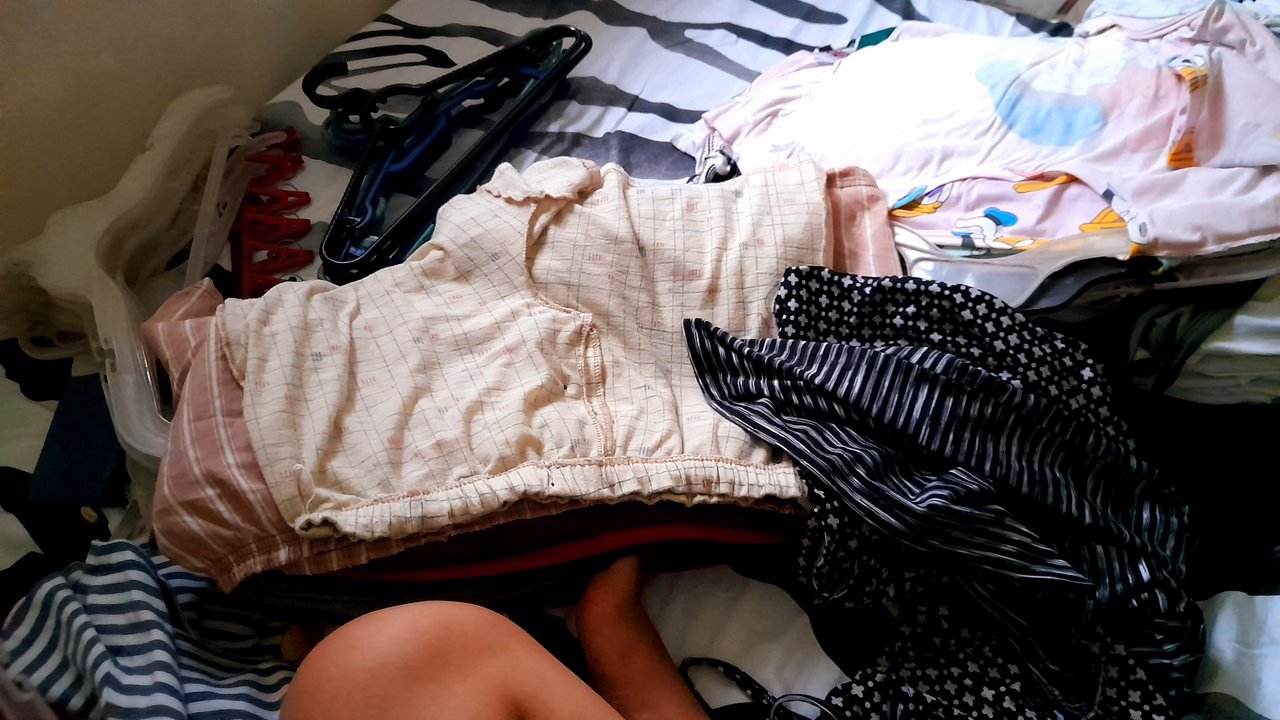 I went back upstairs and finish it all up. Then I watched a live on YouTube about HOW KPOP SAVED ME and waited for MONSTA X to perform and as always they are the last group to perform though what is great is that they performed two songs. GAMBLER and ONE DAY I told my cousin and bestie about it but saddly my cousin wasn't able to watch it since she is currently working and but my bestie was able to watch and we watched it together during MONSTA X performance.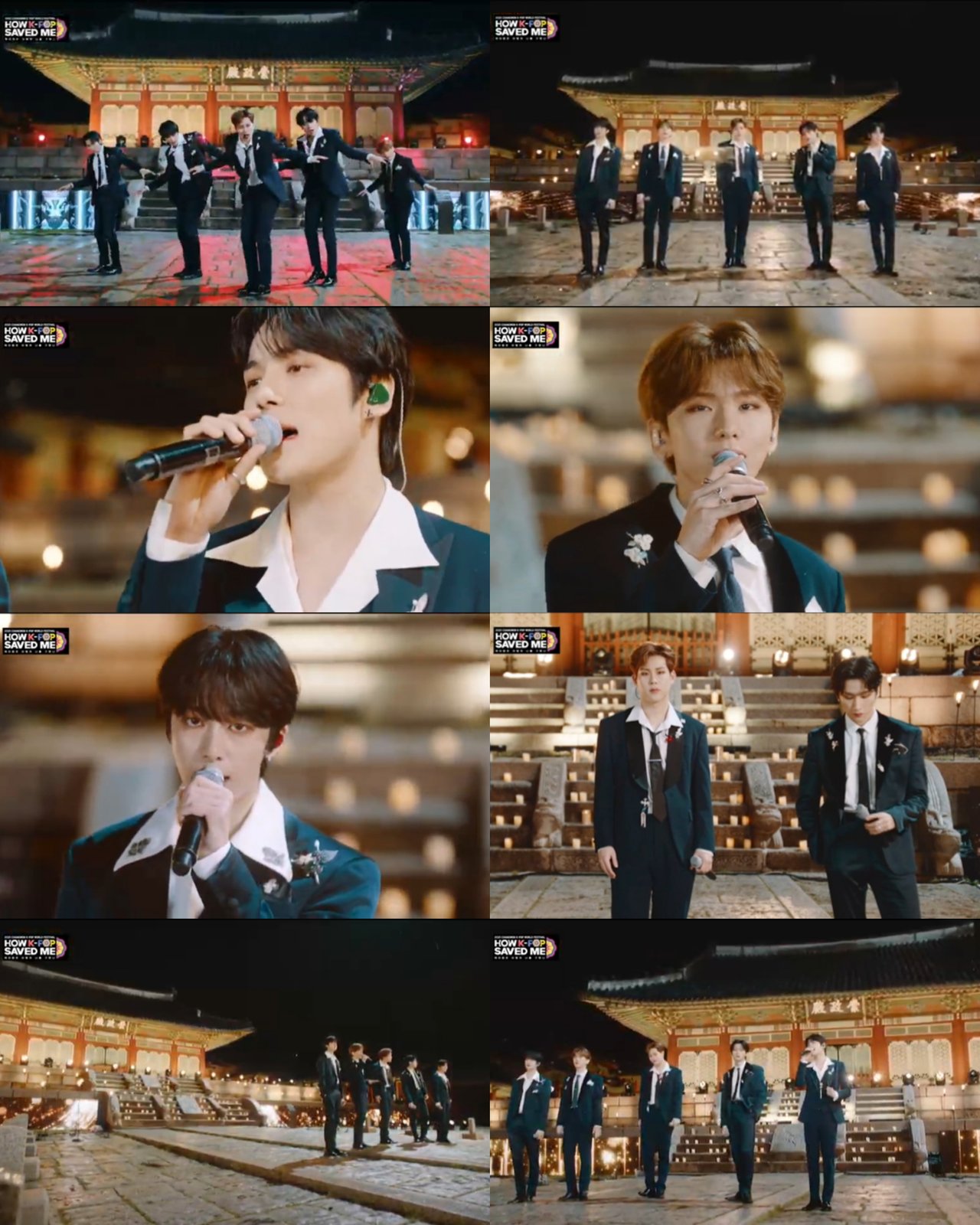 Link to this screenshots on YouTube has been private after the live broadcast.
I watched it while resting and then after that before the Live broadcast ended we were already preparing our SQUID GAME marathon and decided to continue it till the last episode.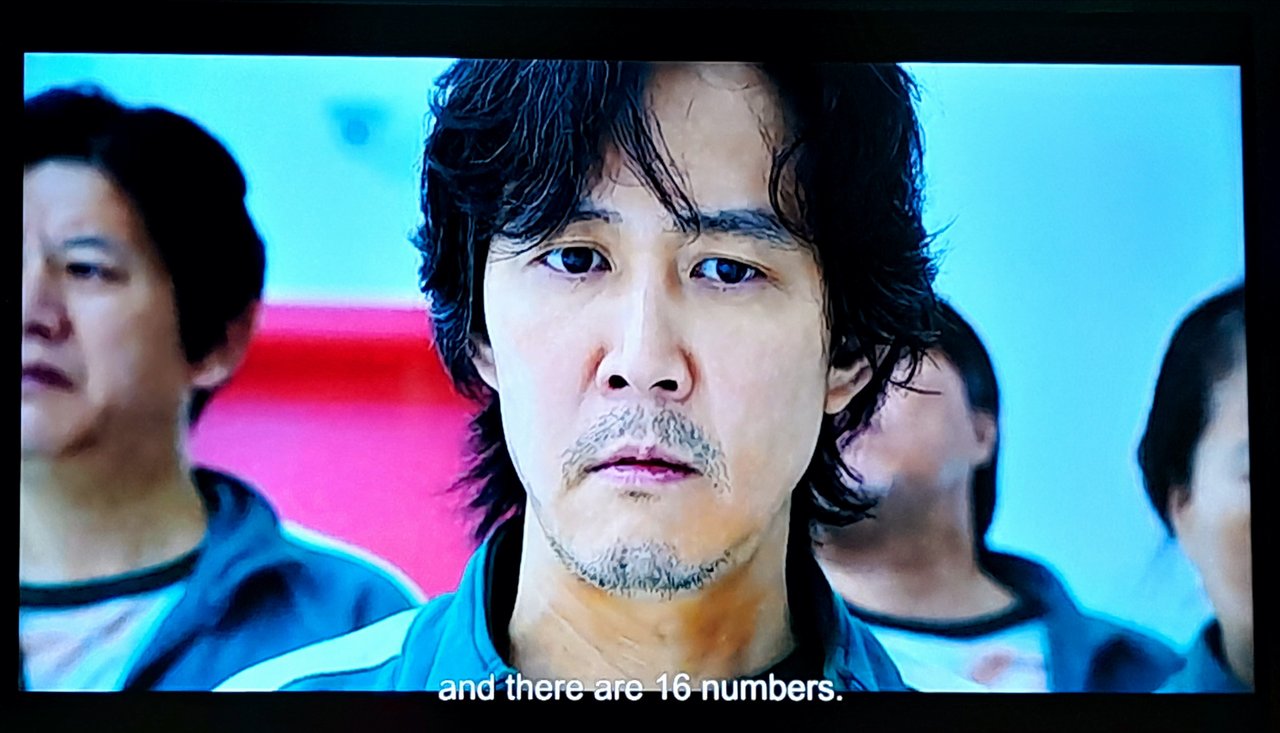 The series is really well made 👏🏼 Netflix did another well done production and it won't happened without the best actors that played a role in this series. All Korean actors and actresses really awesome. Looking forward for season 2.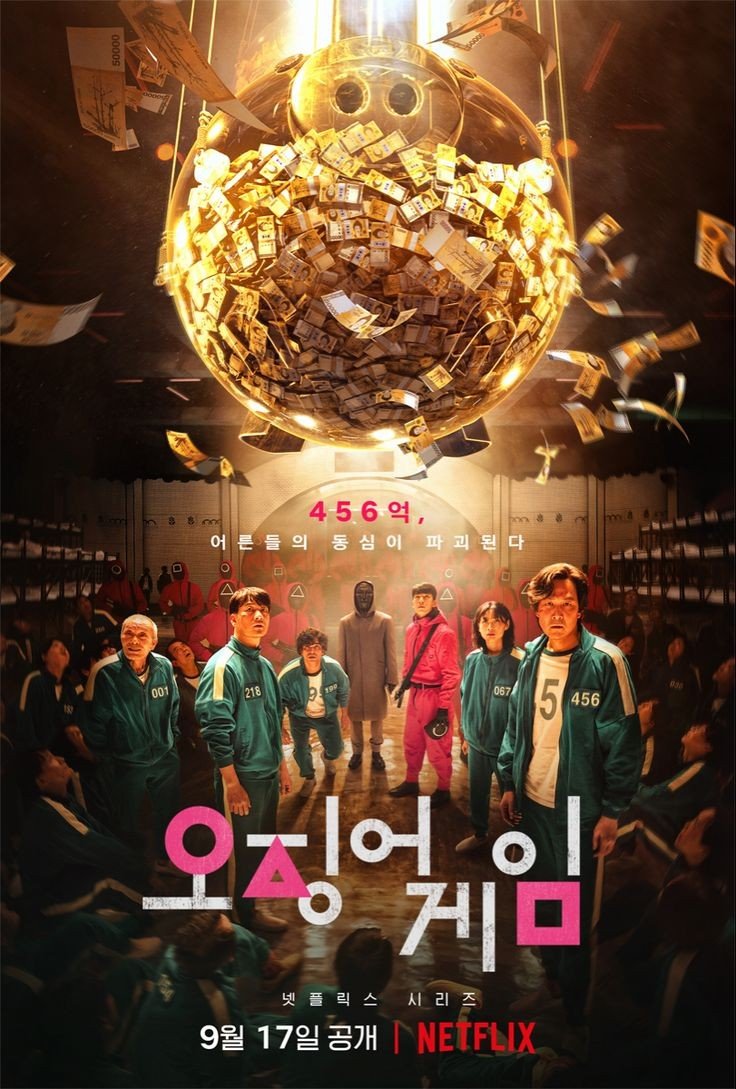 Source
Thumbs up to this awesome film!
---
That is all for today. I hope you guys will enjoy reading my diary and for those who are here right now thank you for your time. Have a nice day and do take care. 😊
Thank you and regards to this awesome people...
@anroja
@cicisaja
@steem.sea
@nazarul
@herimukti
@mirzamg
@lastditch
@sxshx
@mikejosephortega
@benisnice