Good Morning Steemians!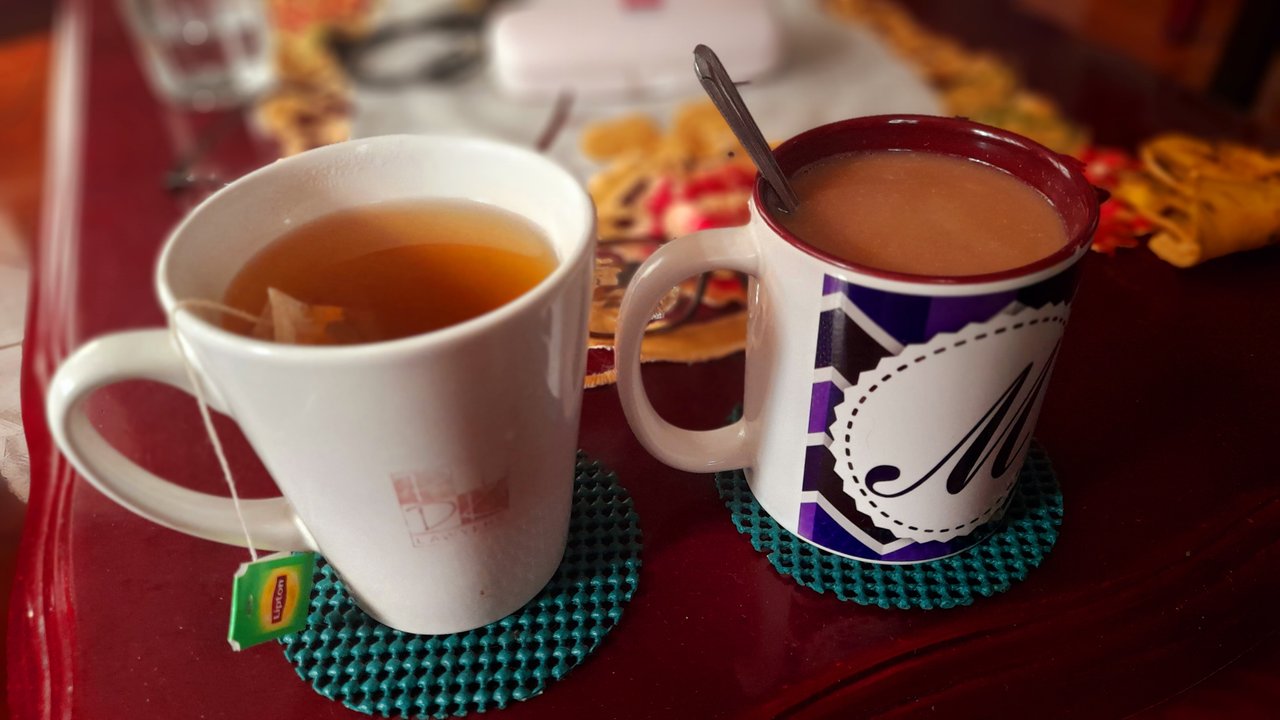 Good day everyone, I hope everyone are well. I started my October 16, 2021 at 12:30 midnight when my parents came home from Pasig. It's been 2 weeks since I last saw them. And finally they can come home since my brother is finally feeling fine. We had some McDonald's when they came home.
---
In the morning, I was the last person to wake up and my mom already prepared a simple yet so cute snacks for me for breakfast. I first ate the crackers with cheese and then the bread.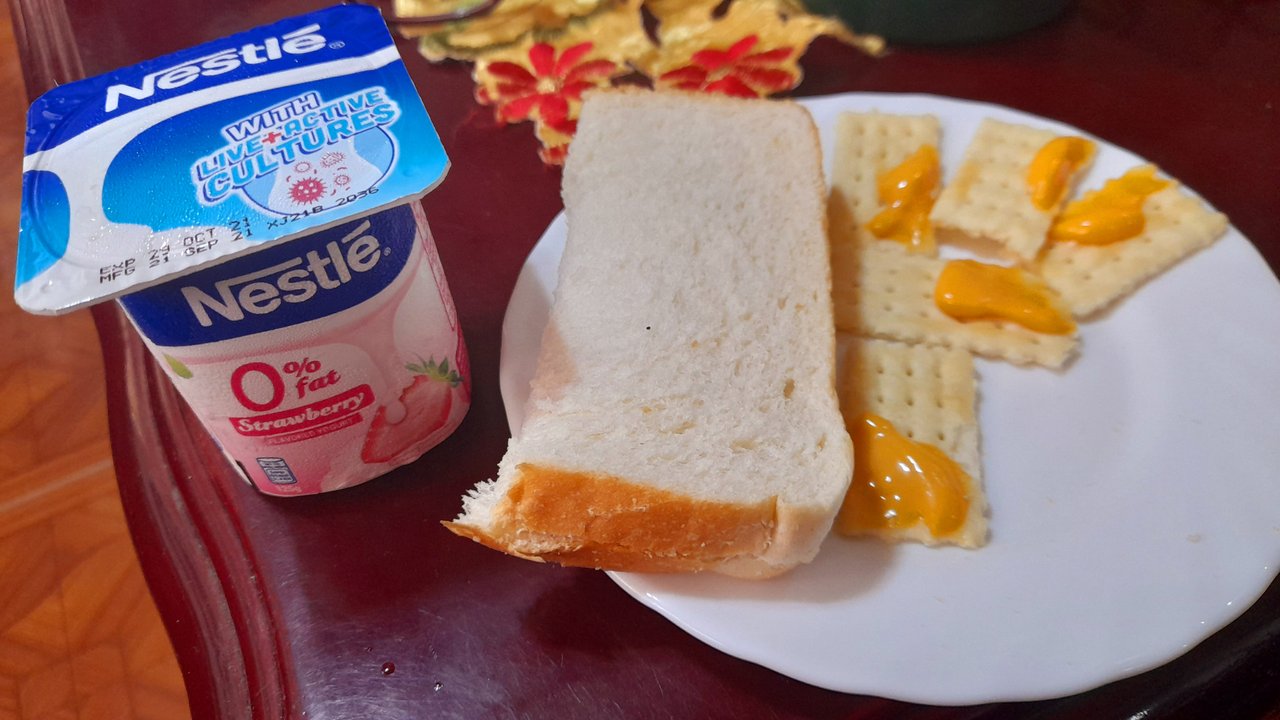 After that my mom was preparing for lunch and I was just seating on the couch. I stood and went to the kitchen to where she was and I told her I'll took over the cooking. She smiled and told me it is fine but I insisted so she just let me and just told me what needed to be done and so I did.
And so I cooked three dishes, corn-carrot-bean with ground pork, Embutido and fried bangus. Then we had our lunch together with mu siblings followed by my parents who were busy while we were eating.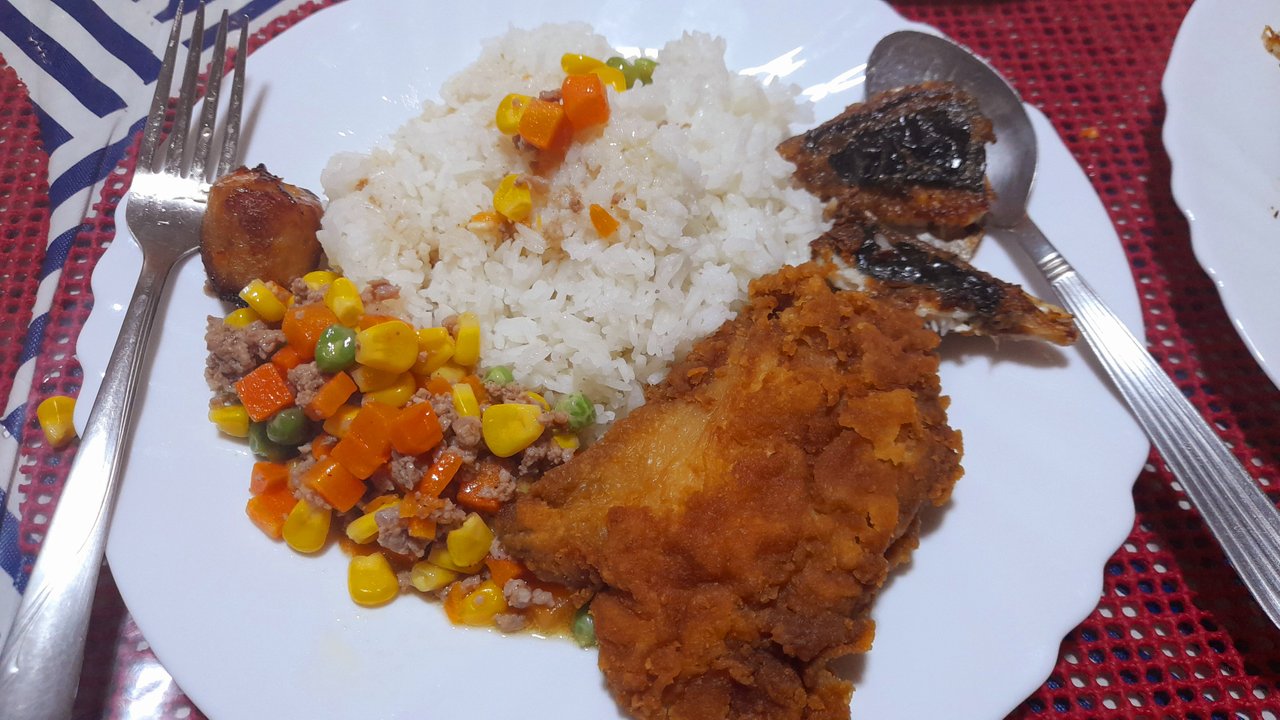 My mom outside was doing the laundry that they took home and some that are needed to be washed here. I looked at her and asked her if she wanted to have some coffee and of course she would say yes since she is a coffee addict. When I asked her that, she smiles and giggles. She is so cute and was like a child. 🤣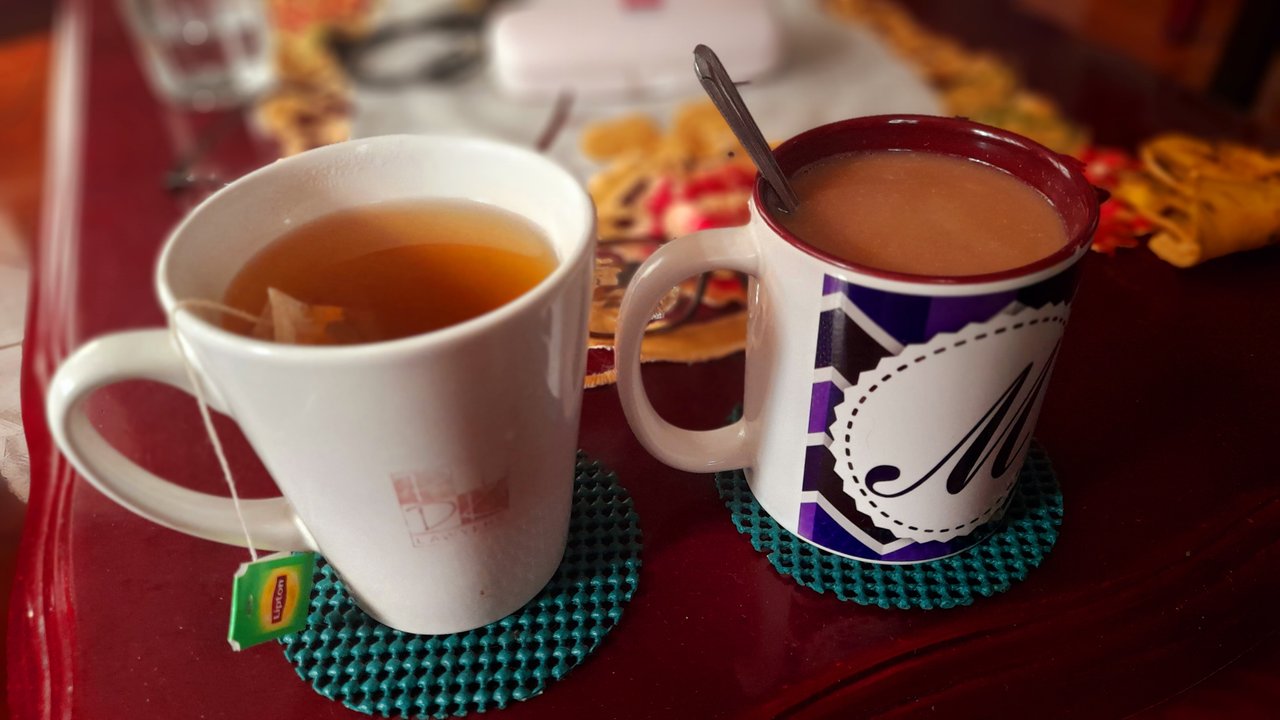 I made green tea honey for me and coffee for my mom. We sat and listened to my music playing on a loud stereo in our house while we are talking about something random. We talked just some usual stuff and she nags about my dad and just that. We talked in between chores, I did not helped her at all and all I did is entertained her.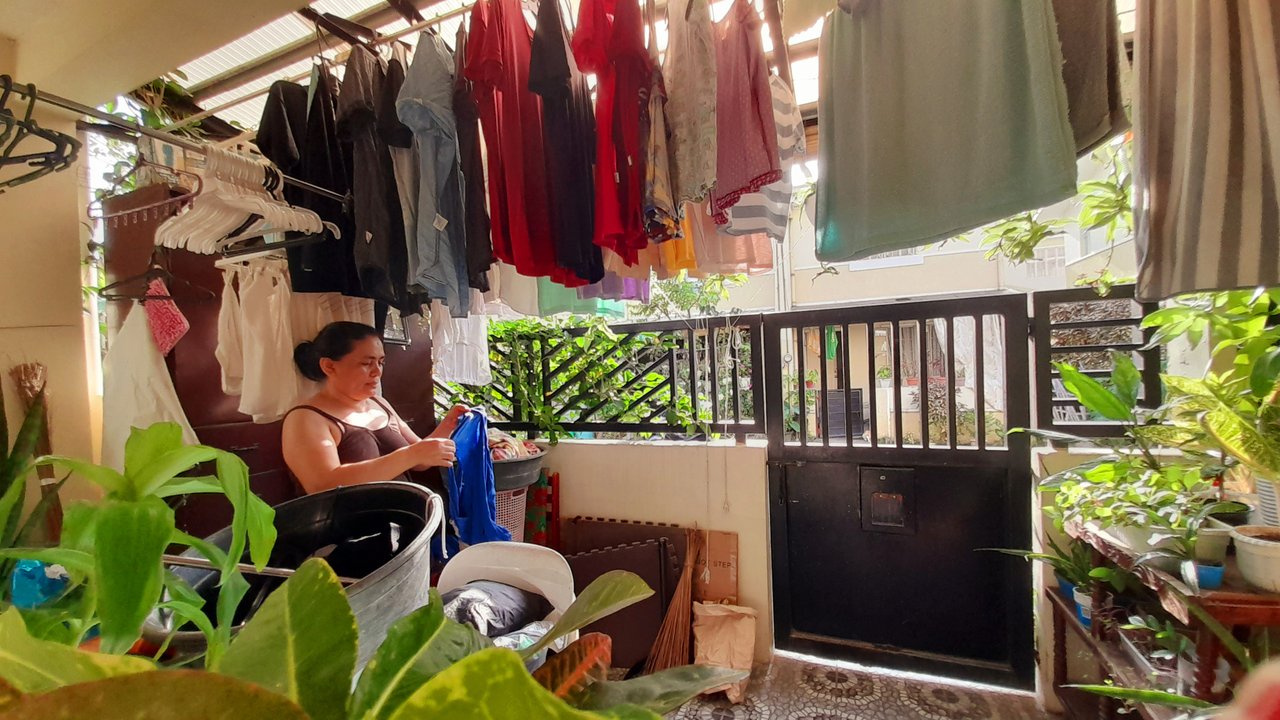 We played with the pets and my mom made fun of them. Our tabby cat Lucky was just sleeping gain everywhere he made his own territory. Same as my baby boo Niklaus.
My Dad and brother went out to buy some groceries at Main Square Robinsons Supermarket. They got back after 2 hours. While they were at it, I showed my mom how I used the hulahoops because she told me she can't even do a spin. I cleared the area so I won't break something.
---
Later that, my Dad and brother finally got home with some supplies of groceries. I fixed and assorted it on to their places. I arranged it, cut and put in on the cabinet and refrigerator. My brother took some of his snacks hidden.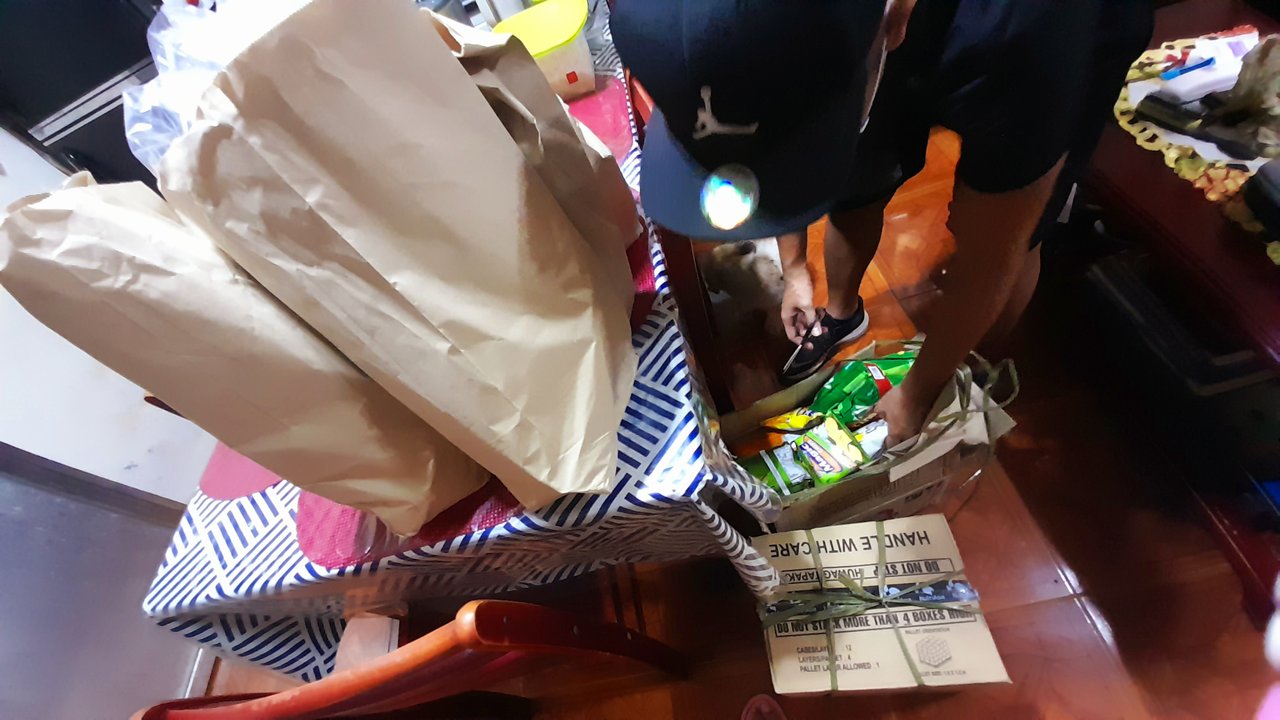 My brother and his girlfriend prepared the dinner and cooked Pork barbecue and it was very delicious. They even made a soy vinegar for it.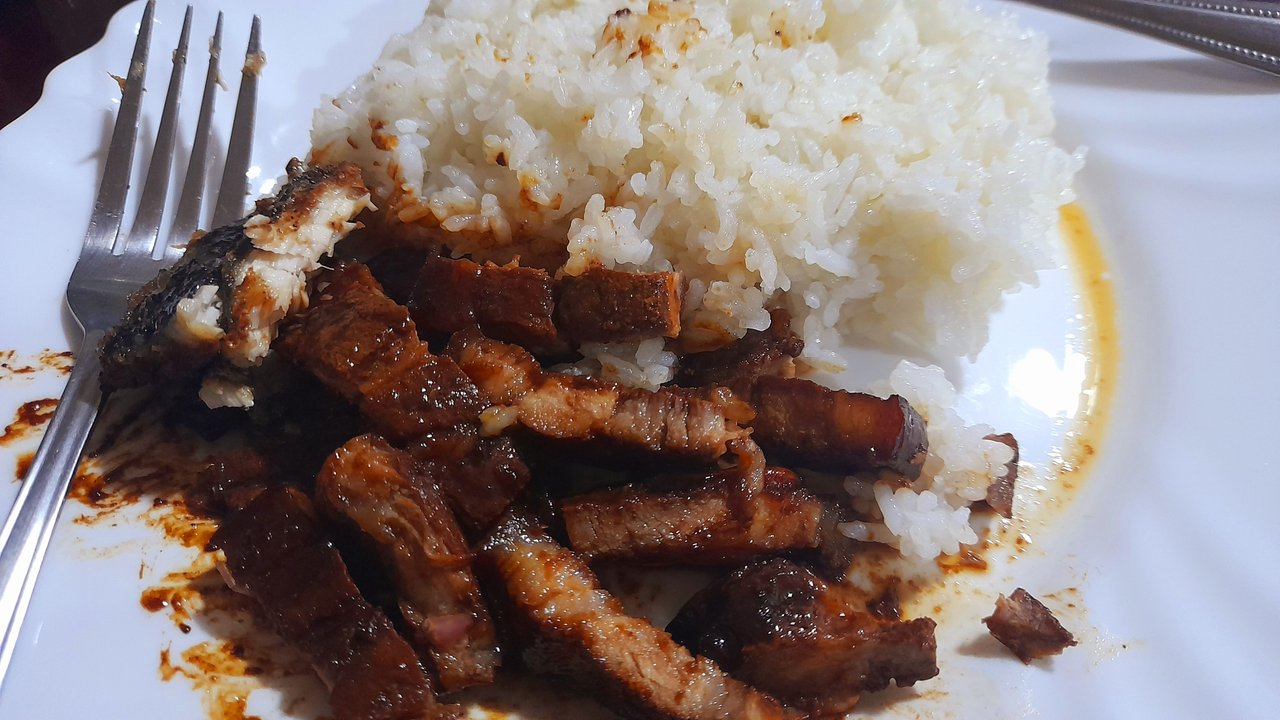 ---
Me and my younger brother continued watching the Kdrama series, Mr. QUEEN from episode 16-17. We had some snacks and I was really bothered by the new LED bulb my dad put on and it looks like a UFO. It really is way to bright and I don't feel comfortable with it. I prefer a dim warm light. It is like we are vlogging. 😅🤭
I went upstairs after watching, I first did my skin care routine and then I finally put all the pulls I have from the past albums and new photobook merch of MONSTA X on a binder. I am so happy about it and kind of plan to collect some more. It is quite addicting and I just keep on wanting more. I can't help it. 😆 hashtag fan girl! Hahaha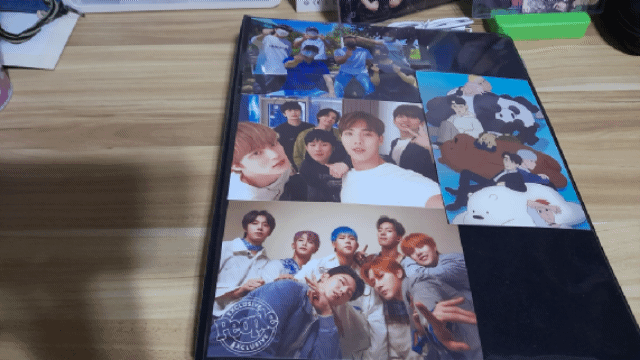 Then after that, I fixed my table, things and stuff on it to look neat, clean and spacious. I then went up to my bed.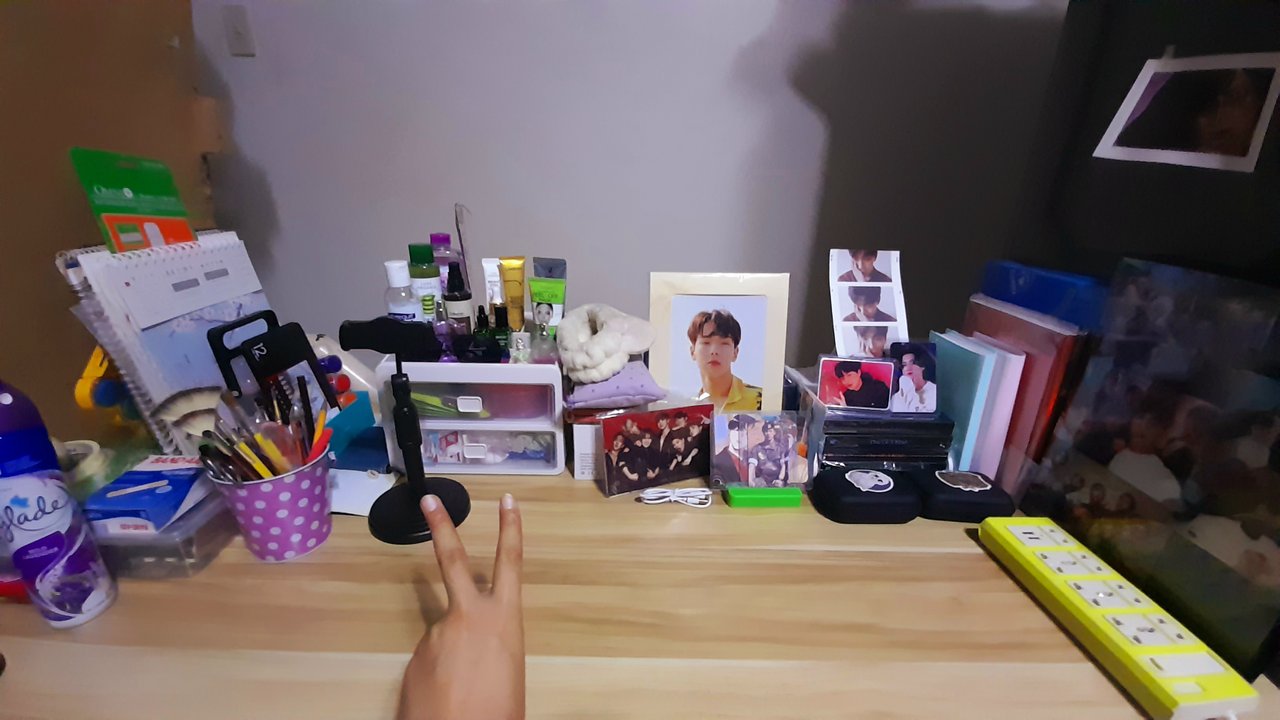 ---
I did my weekly STEEM POWER UP! Even if it's a small amount, If I could maintain doing a monthly power up then I can grow and make my account grow as well. I will do my best to be more active and post more good content.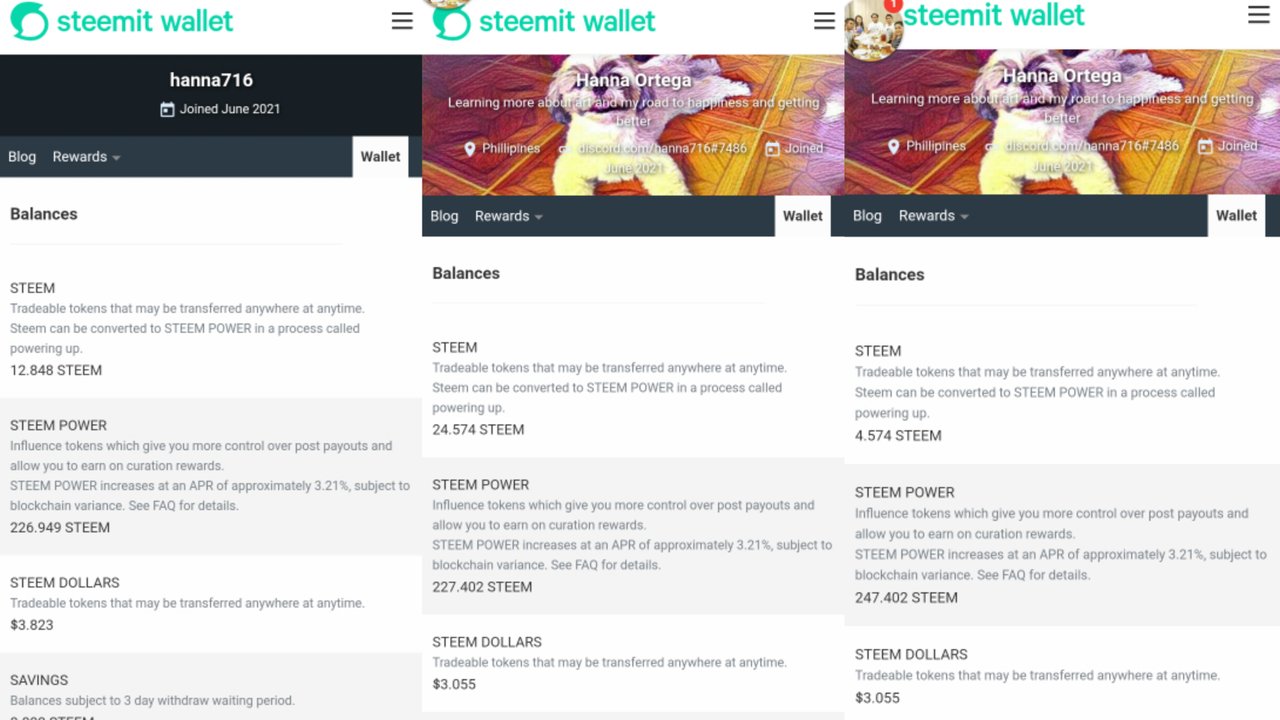 Photos edited using a Photogrid app.
I traded my 1 SBD and Powered up 20 STEEM. Now I have a total 247.402 SP. Goal is 500!
---
That is all for me today. I hope you guys will enjoy reading my diary and for those who are here right now thank you for your time. Have a nice day and do take care. 😊
Thank you and regards to this awesome people...
@anroja
@cicisaja
@steem.sea
@nazarul
@herimukti
@mirzamg
@lastditch