good night friends, steemit and steemsea, wherever you are, you must be in good health and always working and sharing various posts on steemit and steemsea.
so, on the occasion tonight I will share a post of mine to all colleagues that is about the story on my way back home.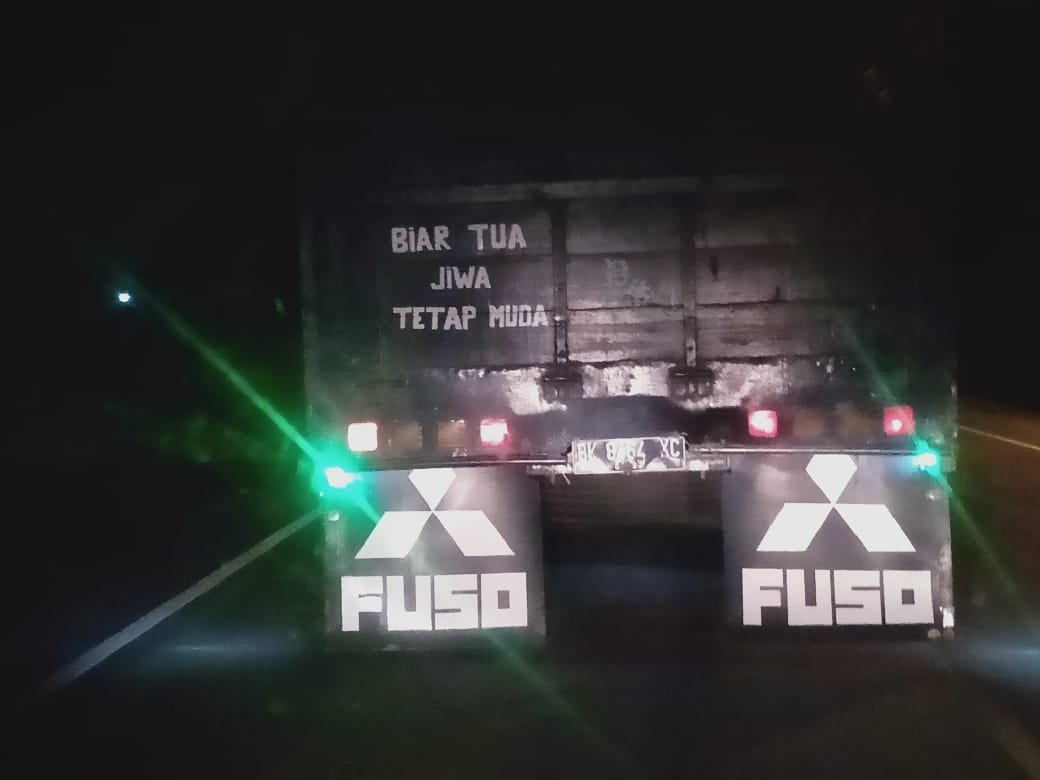 well, when I was on my way home earlier, I accidentally found a truck passing in front of me. where at the end there is writing like the picture above. indeed the behavior of Indonesians is really very strange in doing or making a writing on the back of their car, especially when we come home in the middle of the night, you will definitely get a cargo car with various kinds of writing on the back of their car, sometimes we can laugh to ourselves when we see the writing they made on the back of the car.
well, that's all about my post tonight, hopefully we are always in good health and share various posts on steemit and steemsea